Fertilizer Giants Say Supplies Will Remain Tight Amid War
This article from Bloomberg may be of interest to subscribers. Here is a section:
Fertilizer exports from Russia have largely returned to normal as trade flows have adapted, Bert Frost, CF's senior vice president of sales, said in a quarterly call Tuesday. But there's one exception: ammonia.

"The global nitrogen market is likely to be short the fertilizer it needs if product prices do not incentivize greater production in high-cost regions," Frost said.

CF's cost of natural gas used for production has more than doubled from last year, according to the statement. The company expects its own production to be down in the third quarter due to scheduled maintenance.

Mosaic Co., a major phosphate and potash company, sees both nutrients staying in short supply. Sanctions on Belarus, a top potash producer, have wreaked havoc on the market. And China has been restricting phosphate exports to keep supply in country.

The company expects Belarusian potash exports to be down 8 million tons this year, Chief Executive Officer Joc O'Rourke said in a quarterly call Tuesday. Belarus normally exports about 10-12 million tons annually, according to Green Markets data.
The natural gas crisis in Europe highlights just how vital the commodity is to all manner of industries as well as how spoiled we were by a decade of depressed prices. The creation of a globally fungible market for the commodity, as LNG export/import capacity is built out, suggests an active trading environment in the commodity over the next decade. That will last as long as it takes for wide arbitrages to be eventually ironed out.

CF Industries has bounced emphatically from the region of the trend mean.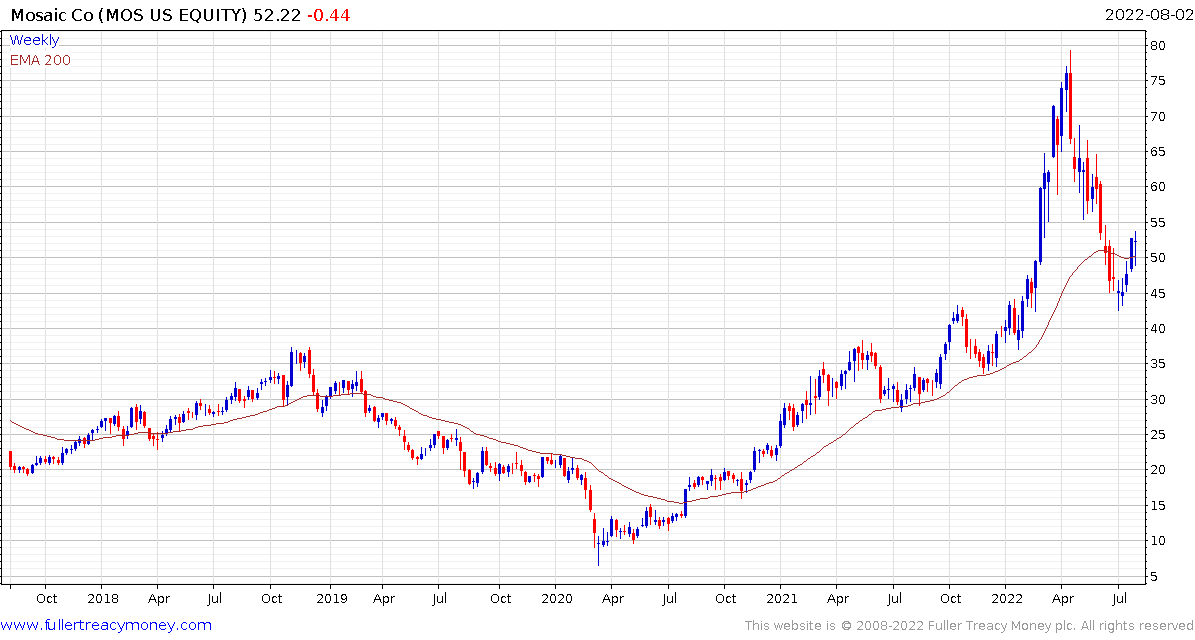 Mosaic is firming from the region of the 200-day MA.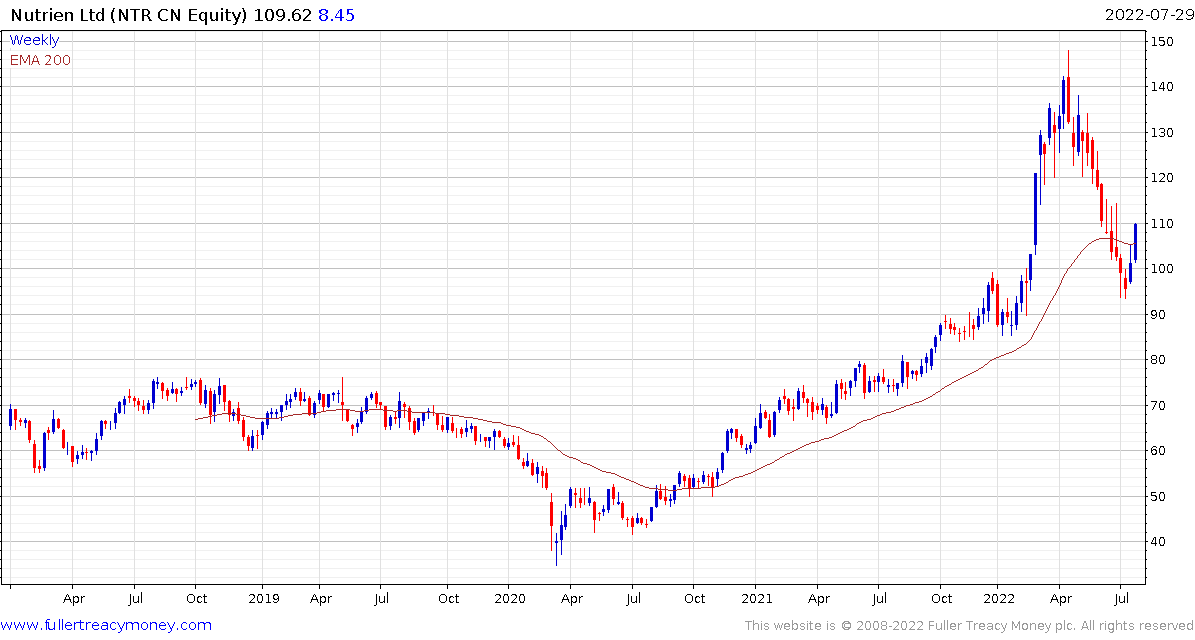 Nutrien has a similar pattern.
Back to top