Fed Signals Bond-Buying Taper May Start Soon, Split on 2022 Hike
This article from Bloomberg may be of interest to subscribers. Here is a section:
If progress toward the Fed's employment and inflation goals "continues broadly as expected, the committee judges that a moderation in the pace of asset purchases may soon be warranted," the U.S. central bank's policy-setting Federal Open Market Committee said Wednesday in a statement following a two-day meeting.
​
The Fed also published updated quarterly projections which showed officials are now evenly split on whether or not it will be appropriate to begin raising the federal funds rate as soon as next year, according to the median estimate of FOMC participants. In June, the median projection indicated no rate increases until 2023.
And

Projections for 2024 were also published for the first time, with the median suggesting a federal funds rate of 1.8% by the end of that year. The median for 2023 rose to 1%, from 0.6% in the June projection.
Here is a link to the side by side comparison of today's statement with the July one. Central banks feel the need to act to normalise policy because they are worried their actions are fuelling speculative activity. Yet, many of the countries that have begun to taper have soon found their initial estimates of the pace at which that can take place were overly ambitious.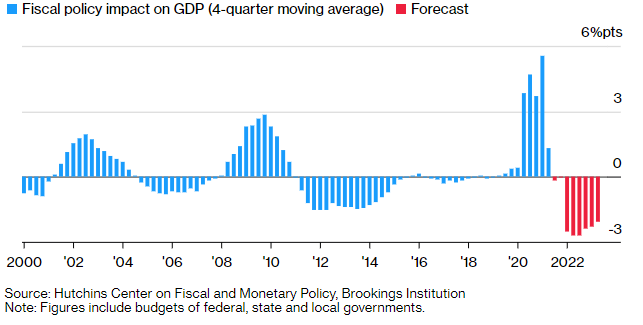 This graphic produced by Bloomberg of the fiscal drag from the withdrawal of stimulus is an additional consideration that is likely to slow the pace of any tapering.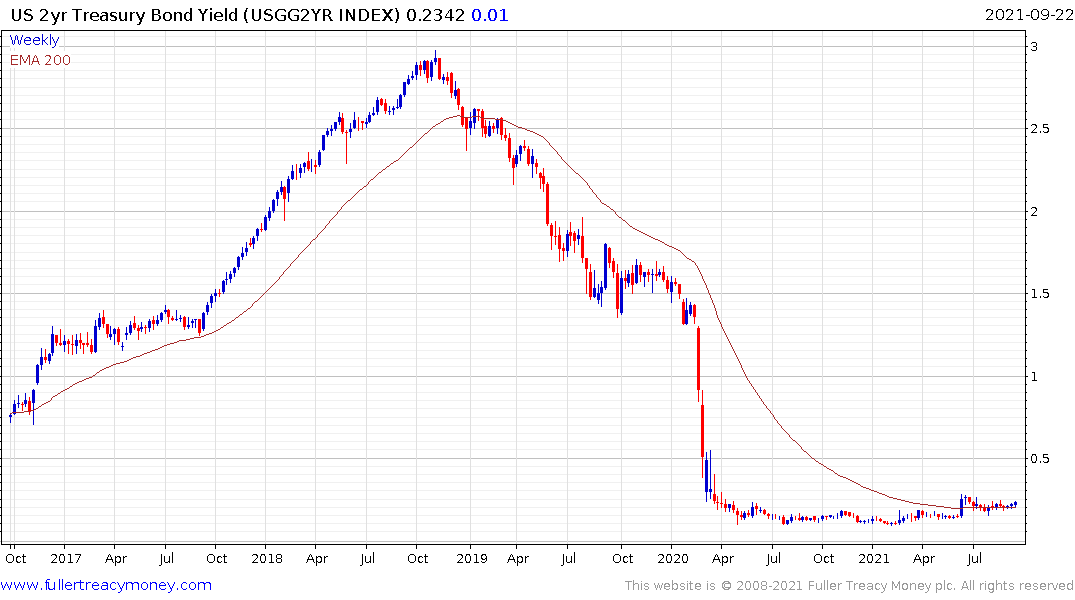 The 2-year yield is trading at around 0.23% and the 3-year trades at 0.49%. It looks like these portions of the curve have a lot of room to move as investors price in the aggressive pace of tightening Jay Powell suggested in his press conference.
Perhaps a more relevant question is whether the Fed believes interest rates will peak in this cycle at 1.6% before the next recession?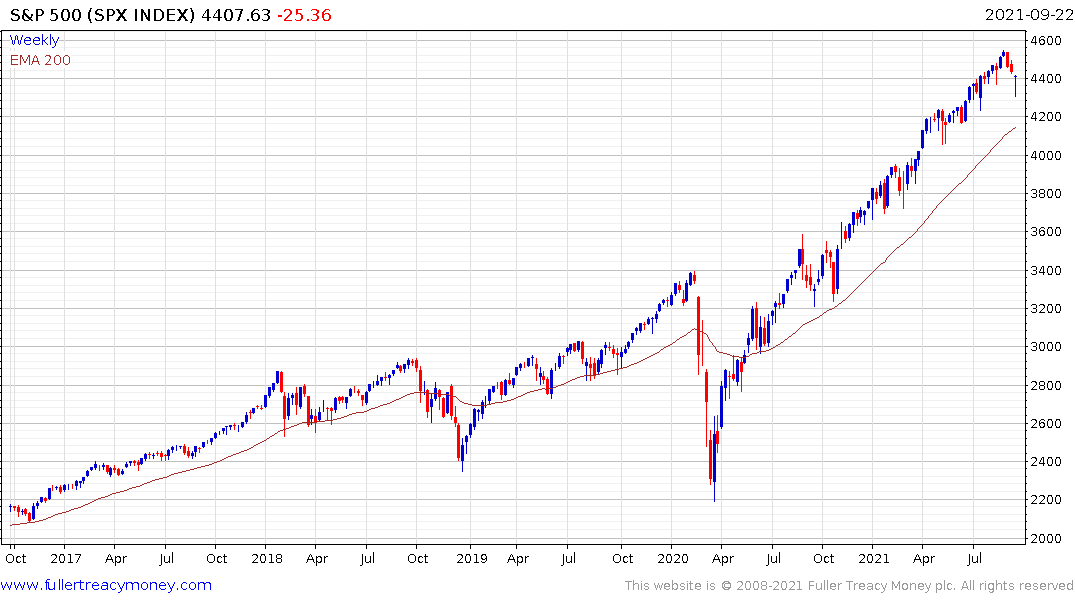 Today's action increases potential for a lengthier correction on Wall Street and fuller reversion towards the mean.
Back to top