Fed Keeps Bond-Market Tantrums at Bay With Stealth Yield Control
This article by Liz Capo McCormick for Bloomberg may be of interest to subscribers. Here is a section:
"Yields are almost behaving as if we have yield-curve control already," said Esty Dwek, head of global market strategy for Natixis Investment Managers, which oversees about $1 billion. "The yield rise will probably remain contained because the Fed is more important than anything else and they will limit it."

Call it stealth yield-curve control, as Fed policy makers have pushed back on the idea of capping yields. It's a step that central banks in Australia and Japan have already taken. The Bank of Japan has been pinning 10-year rates at around zero, while the Reserve Bank of Australia targets three-year yields at 0.25%.

U.S., yields have been boxed in from both directions. On the upside, the potential for Fed action should the economic picture darken, along with overseas buying and haven demand because of worries about the pandemic, are keeping long-term yields in check. On the downside, the central bank's reluctance to drive policy rates below zero creates a floor.

The Fed might in fact be completing its promised purchases of $120 billion a month but it is not showing up on the balance sheet. The only explanation for that which makes any sense is that the purchases are being sanitised.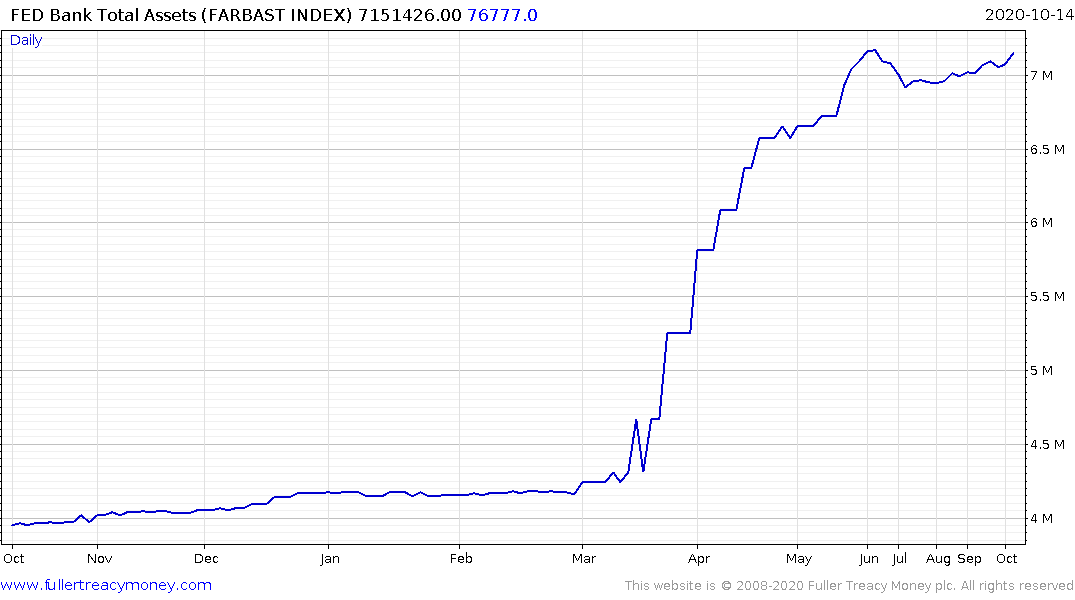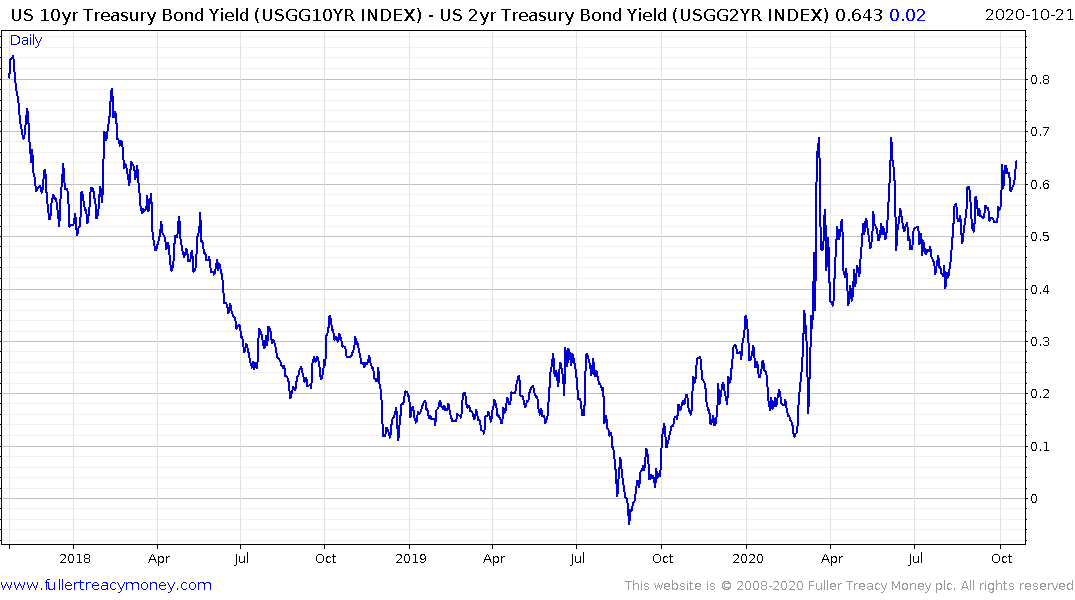 Meanwhile, we will soon see if the yield curve control claim does in fact hold water. The spread between the 2-year and 10-year is now within striking distance of 70 basis points. Every time it has hit that level since March, the spread has come straight back downwards and coincided with clear action by the Fed.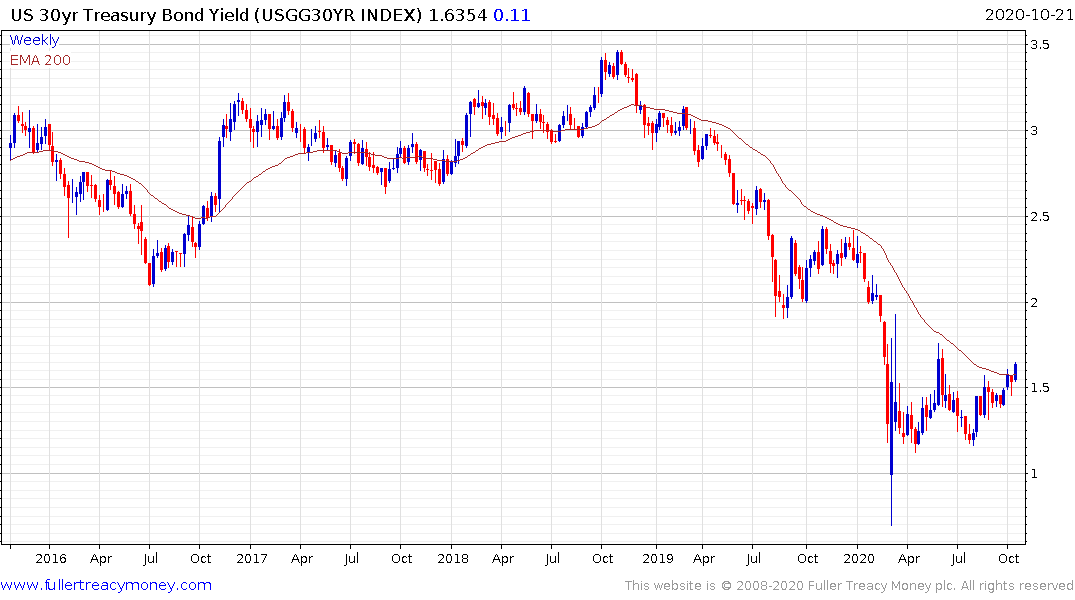 The 30-year yield is backing up and hit a new recovery high today. It did not hold the level but a sustained move below 1.50% would be required to check supply dominance.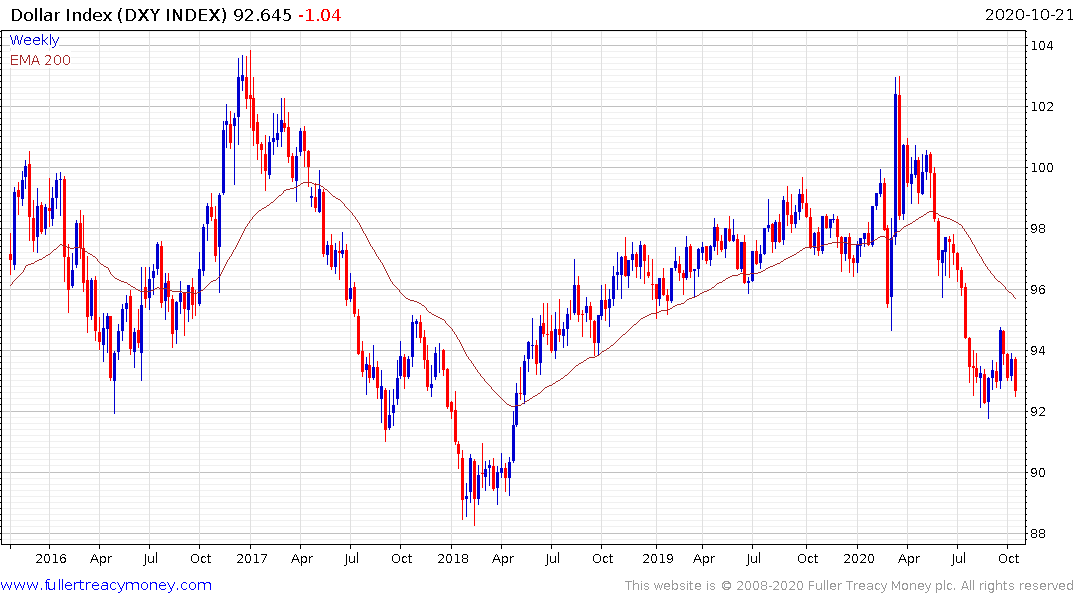 The Dollar was down sharply today; suggesting investors are already pricing in a significant uptick in additional supply is imminent.
Back to top