FDA Approves Historic Alopecia Treatment by Eli Lilly, Incyte
This article from Bloomberg may be of interest to subscribers. Here is a section:
The Food and Drug Administration on Monday approved the first systemic treatment for alopecia areata, an autoimmune disorder that causes hair loss and affects more than 300,000 people in the US each year.

The drug is sold by Eli Lilly & Co. and Incyte Corp. under the brand name Olumiant and comes in the form of oral tablets taken once daily. It's approved for adult patients with severe alopecia. In two big trials, about 40% of people with severe alopecia achieved significant hair growth after 36 weeks, according to the FDA.
Sitting around the kitchen table with most of my siblings two weeks ago, the topic of hair loss and greying was of particular interest to my sister who is turning 40 at her next birthday and my youngest brother who is 25.
Hair loss treatments are big business. Minoxidil (Rogaine) application is apparently almost more trouble than it is worth. Finasteride is a pill but reduces testosterone and can impact libido which is not exactly ideal. Meanwhile Elon Musk's success in tackling his male pattern baldness clearly signals that at least surgical options are available.

Male pattern baldness is a genetic disorder and alopecia is auto immune, so this drug does not offer the broad-spectrum solution the market demands. Nevertheless, as a first of its kind solution for alopecia it will gain market share.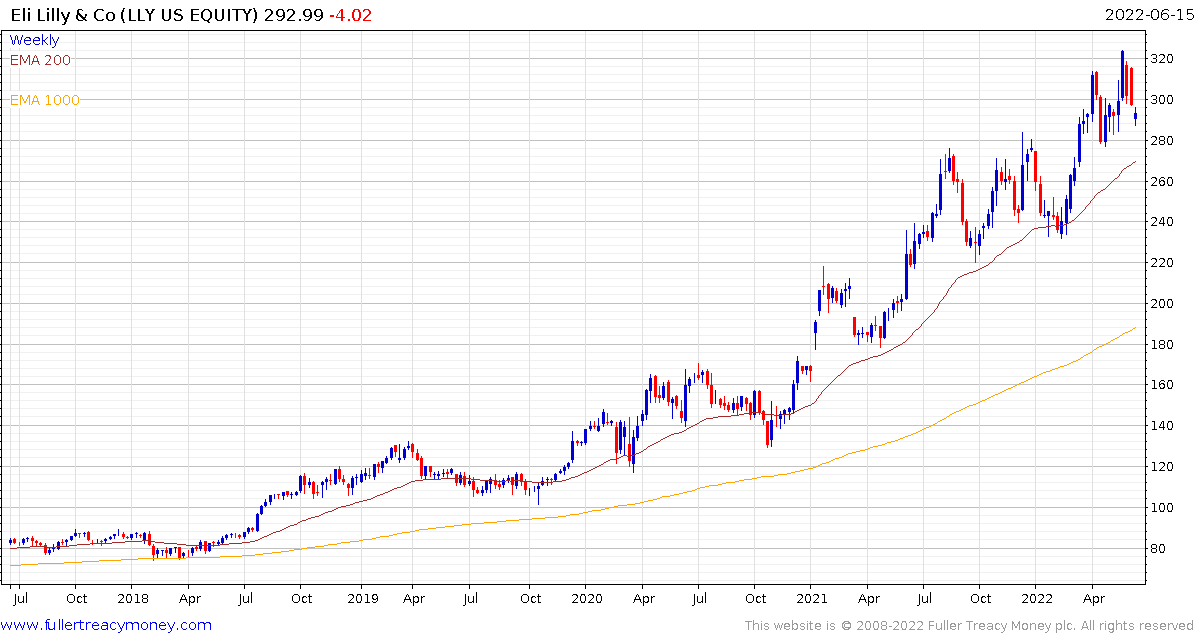 Eli Lilly is a former dividend aristocrat. It did not raise the payout between 2009 and 2014, so it was dropped from the list. Nevertheless, the dividend has not been cut and the company has been growing it at a rate of 12-15% since 2015. The share was an original member of the Autonomies and the continues to trend higher in a staircase step sequence uptrend.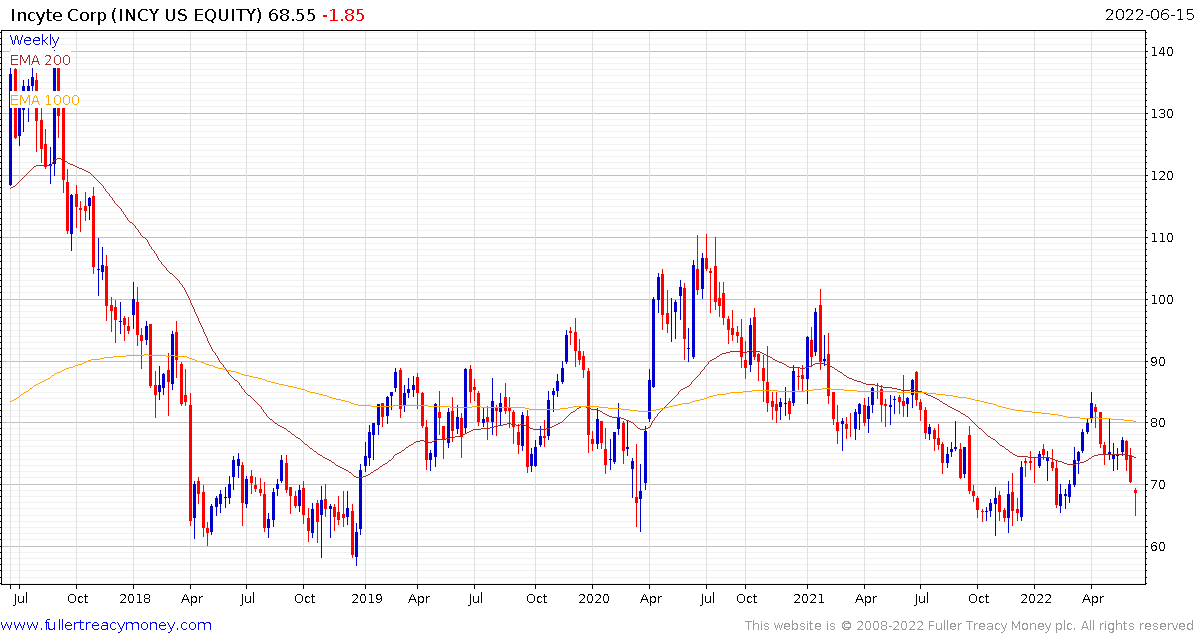 Incyte has been ranging above $60 for years and is falling back to test that level again at present.
Back to top