FBI misled judge who signed warrant for Beverly Hills seizure of $86 million in cash
Thanks to a subscriber for this article from the Los Angeles Times which may be of interest. Here is a section:
Eighteen months later, newly unsealed court documents show that the FBI and U.S. attorney's office in Los Angeles got their warrant for that raid by misleading the judge who approved it.

They omitted from their warrant request a central part of the FBI's plan: Permanent confiscation of everything inside every box containing at least $5,000 in cash or goods, a senior FBI agent recently testified.

The FBI's justification for the dragnet forfeiture was its presumption that hundreds of unknown box holders were all storing assets somehow tied to unknown crimes, court records show.

It took five days for scores of agents to fill their evidence bags with the bounty: More than $86 million in cash and a bonanza of gold, silver, rare coins, gem-studded jewelry and enough Rolex and Cartier watches to stock a boutique.

The U.S. attorney's office has tried to block public disclosure of court papers that laid bare the government's deception, but a judge rejected its request to keep them under seal.

The failure to disclose the confiscation plan in the warrant request came to light in FBI documents and depositions of agents in a class-action lawsuit by box holders who say the raid violated their rights.
The war on cash is an ongoing program by governments to control and tax every Dollar, Euro, Pound, Yen, Renminbi and Rupee in existence. The Reaganism "If it moves, tax it. If it keeps moving, regulate it. And if it stops moving, subsidize it." It is as true today as ever. In an effort to further that aim, governments want to know exactly where every unit of currency resides and to control how it moves.
Innocent until proven guilty does not extend to financial crimes. Today, having more than $5000 in cash is considered suspicious, One has to prove the cash was not gained through illicit acts if one is to reclaim it. That's not always easy. A similar process is in play in the UK.
A libertarian friend, who did not have a fixed abode for a year while he travelled the world, had his physical gold stored in a vault in Melbourne. When he went to withdraw it, they told him they needed his home address. He said he didn't have one, so they refused to give it to him.
China has almost done away with cash and the volume of digital currency transactions has boomed over the last two years. India's demonetization efforts met with a great deal of resistance but the trend of travel is obvious.
The simple reality is government spending is out of control. The trend was evident before the pandemic but accelerated since. One way or another, governments will acquire the resources they need to placate their favoured interest groups. That means higher taxes.
Windfall profits on energy companies are already in the works. However, they would do well to remember you can milk the cow every day but can only skin her once. If energy companies are denuded of their reserves, there will be no investment in additional supply so inflation will not be brought under control.
Eventually, spending will have to be brought under control. Governments will try every other solution first before that is adopted because it loses elections. That suggests fiat currencies will be debased. The only thing holding gold back is the strength of the dollar. When it rolls over, the gold prices will be at new highs in a matter of months.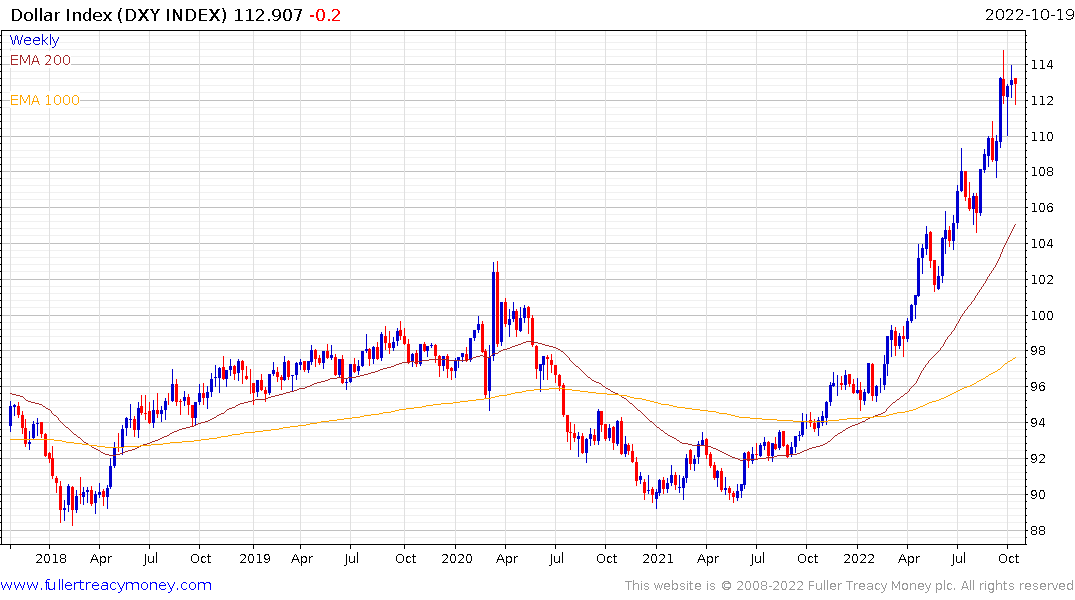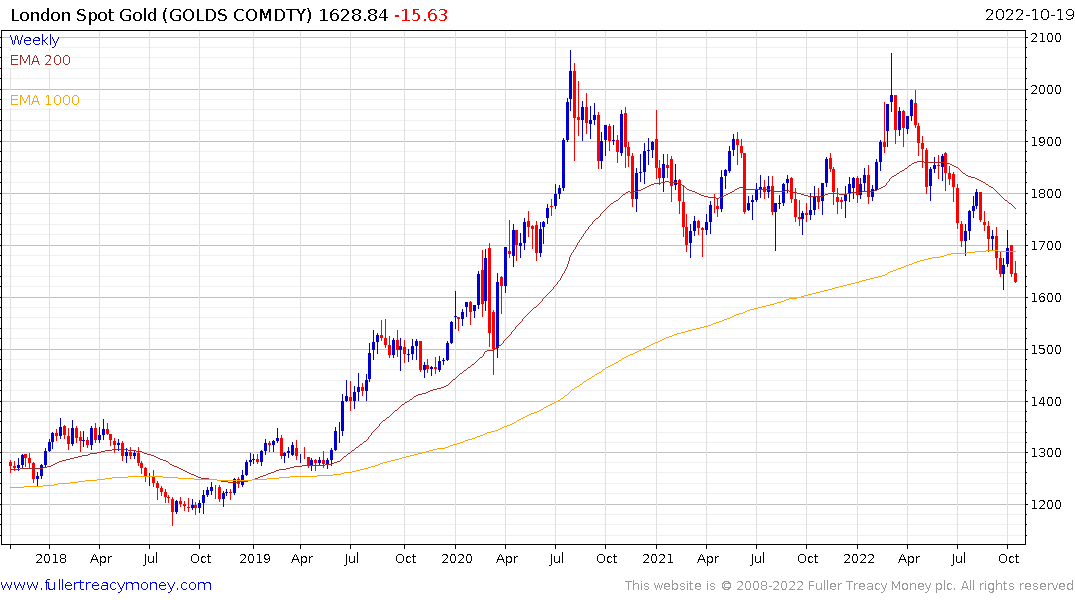 Until the dollar rolls over, gold will remain under pressure.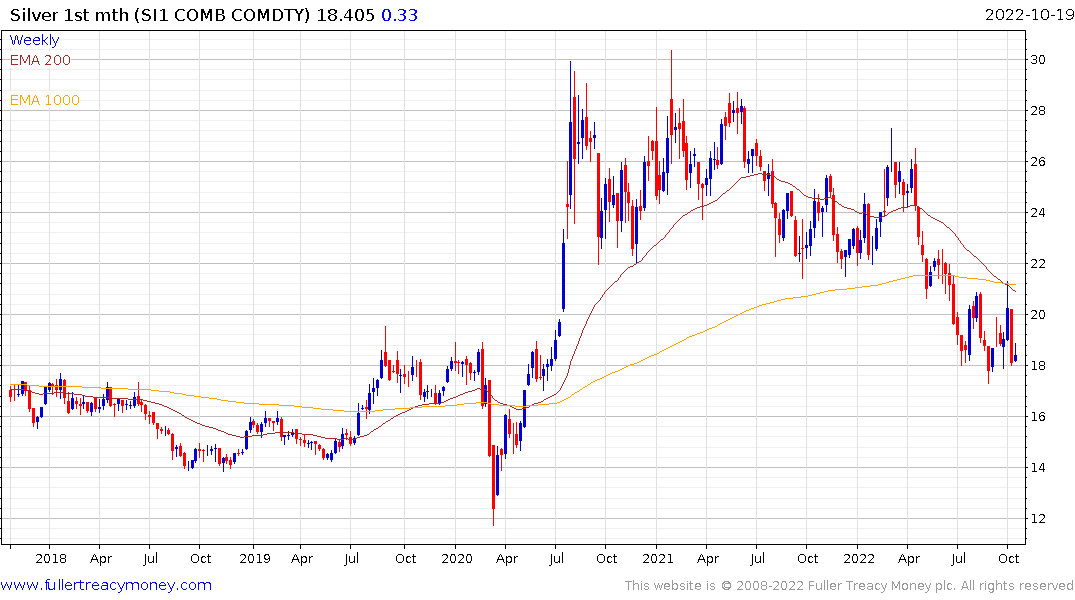 Silver is back testing the lower side of its four-month range at the $18 area.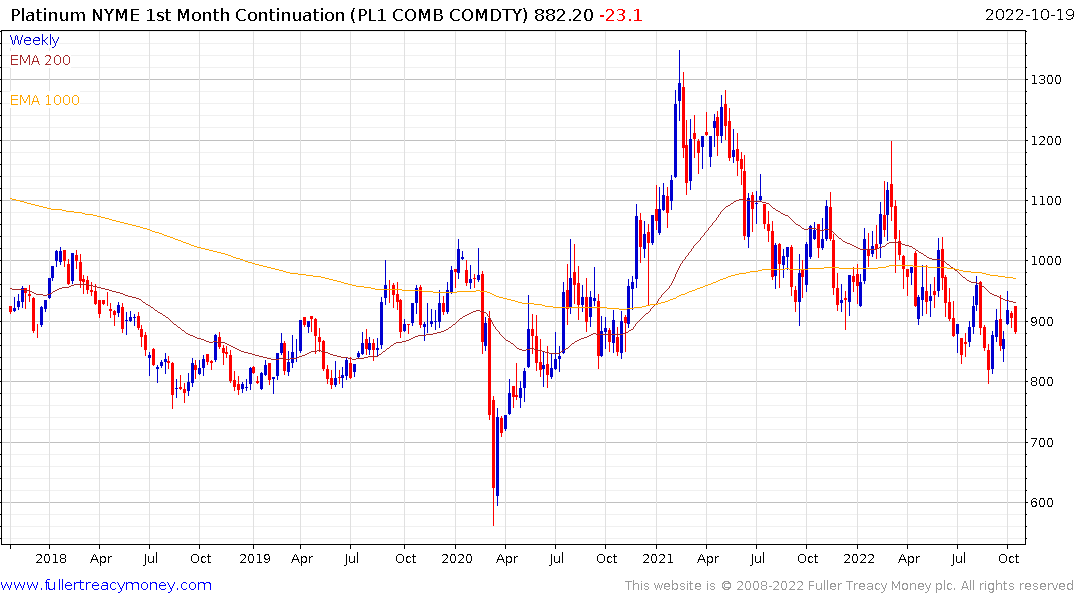 Platinum is susceptible to additional weakness as it pulls back from the most recent lower rally high.
Meanwhile, Dubai property is booming as well-heeled individuals seek locations beyond the grasping hands of impoverished governments. There is a solid argument that the UAE is the new Switzerland from an asset protection perspective.
Back to top