Facebook, Apple, Netflix, Google, Microsoft, Amazon and NVidia are the most significant shares in the US market and occupy approximately 20% of the market cap of the total market. Owning these seven shares contributed to massive outperformance following the credit crisis crash.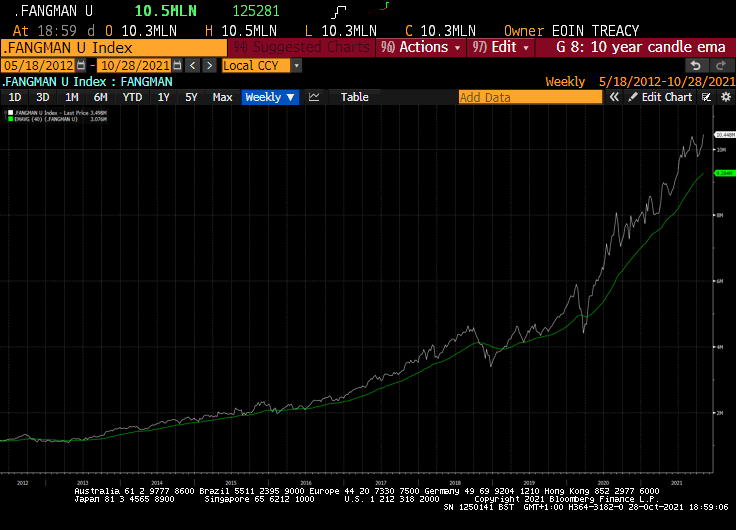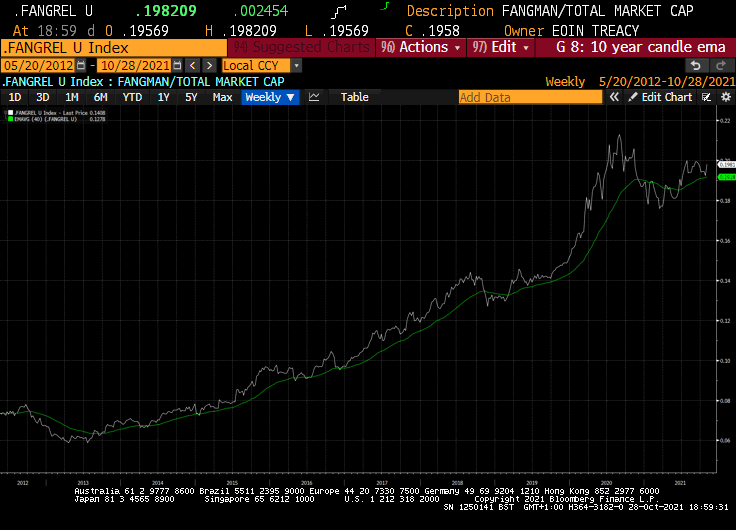 Tesla IPOed in 2012. If we add it into the above calculation the relative performance compared to the total market of the NYSE is approaching the 2020 peak.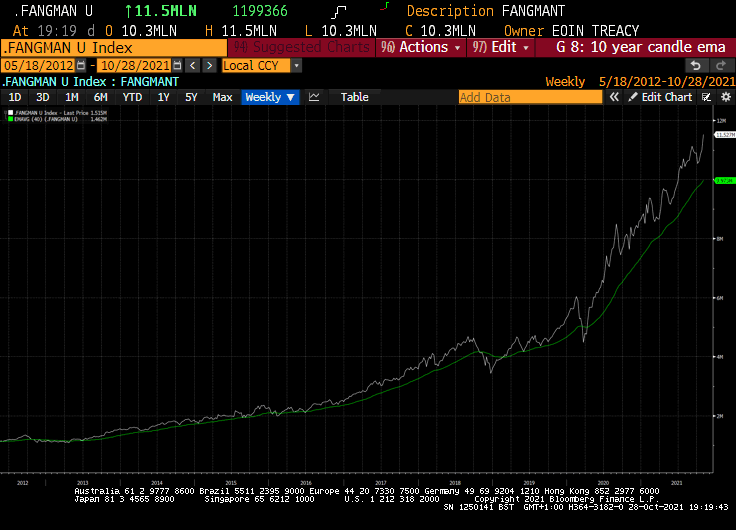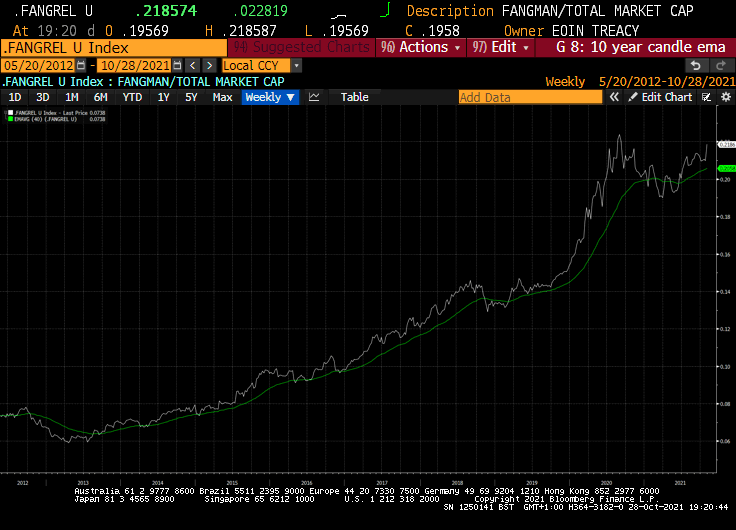 In absolute terms the market cap of the revised list of eight shares continues to trend higher.
With so much going on in the world and people worrying about climate change, inflation and everything in between, this narrow group of companies continues to outperform on aggregate. It is reasonable to assume this big bull market will not end until they roll over.
Back to top