Facebook, Twitter, Google to Tell Congress How Russia Meddled
This article by Steven T. Dennis, Sarah Frier and Gerrit De Vynck for Bloomberg may be of interest to subscribers. Here is a section:
Lawmakers are focused on whether there was any overlap between the Trump campaign and the massive Russian effort to flood Americans' social media feeds with fake news and fake ads.

Facebook plans to tell lawmakers that 80,000 posts came from 470 fake Russian accounts and that it closed 5.8 million fake accounts from all sources in October 2016 alone. Fake Russian accounts on Facebook's Instagram posted an additional 120,000 pieces of content, the company will tell lawmakers.

At the same hearing, Twitter Inc. will say it has suspended 2,752 Russian-linked accounts, far more than it previously disclosed, according to testimony obtained by Bloomberg News. Alphabet Inc.'s Google plans to say the impact on its sites was much smaller, with $4,700 worth of Russian-linked ads, compared to the $100,000 Facebook disclosed.
There is no doubt that foreign interference in the electoral process of another country is almost universally going to be greeted with hostility and not least when it is so openly pursued. Russia was probably betting that it could pursue its geopolitical goals with less interference from a Trump administration than a Clinton one but that was a risky strategy when it must have known what the political blowback would be when it actions were discovered.

As for the impact this issue is likely to have on tech companies, I am reminded of the fate of small arms' manufacturers in the aftermath of mass shootings. They have tended to rally both because of fears that supply will be curtailed but because the shootings offer a grisly example of the fact that they are effective killing machines.

There has been a debate going on in the background of the tech world for the last few months about whether paying the likes of Facebook and Google for advertising was an effective use of major corporations' ad spend. P&G was a notable example where it announced it did not believe it was getting good value and had no way to tracking success from what it was spending on social media advertising. However, the Russian election meddling scandal highlights in no uncertain terms that social media advertising works and can effectively influence crowd behaviour. Aren't that what advertising campaigns are ultimately designed to do?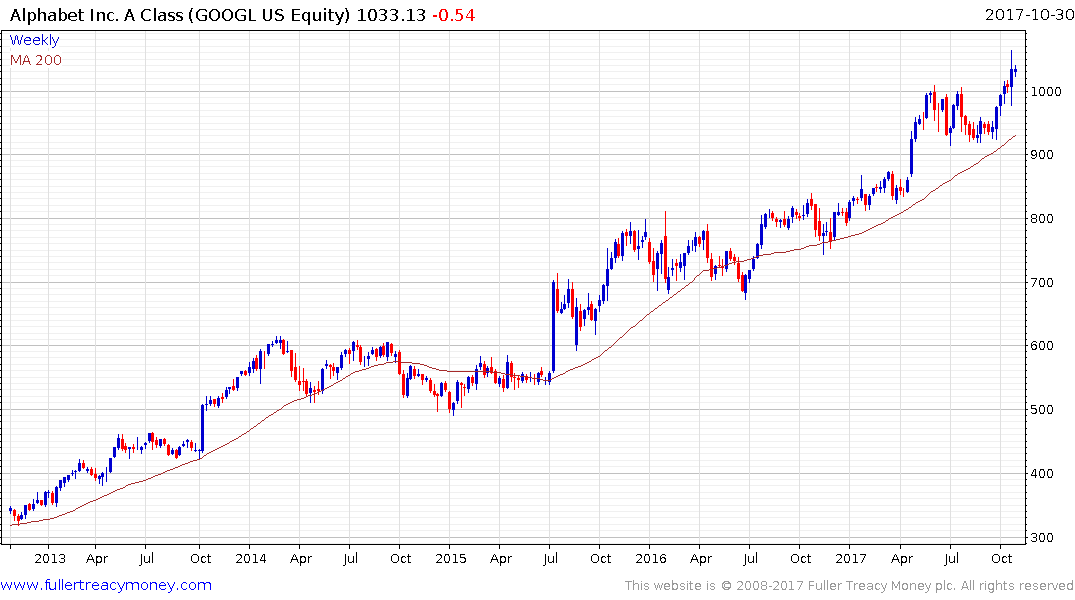 Alphabet continues to hold the break above the psychological $1000 level.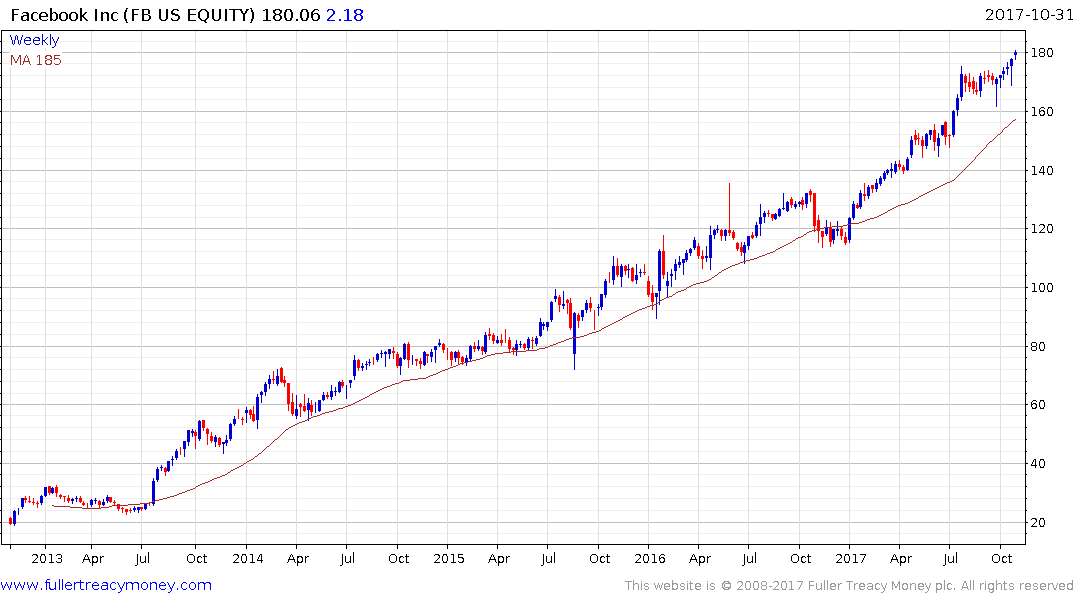 Facebook remains in a consistent medium-term uptrend.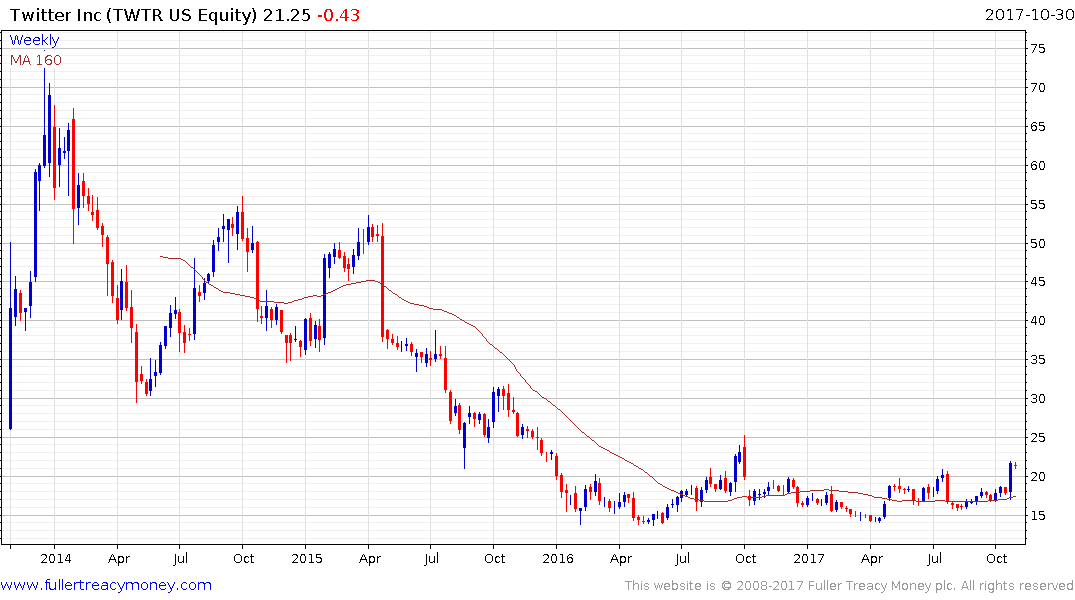 Twitter is testing the upper side of an almost two-year range and will need to hold the move above $20 to confirm a return to medium-term demand dominance.
Back to top