Facebook Breakup Would Demolish Zuckerberg's Social Media Empire
This article from Bloomberg may be of interest to subscribers. Here is a section:
"Breakups are scary for investors because in some ways they could disrupt the business models," said Dan Ives, an analyst at Wedbush Securities who called Instagram one of the three best business acquisitions of the past 15 years. Still, Ives thinks the chance of an actual breakup is "slim" without legislative changes from Congress, which he believes are unlikely. "It's a noisy headline but it doesn't massively change the situation for Facebook in the near term."

However remote the prospects, any sign that the FTC is leaning toward a breakup is likely to weigh further on Facebook's stock. Facebook acquired these promising rival platforms precisely
because it expected the main social network to one day fade, and it wanted to be the company deciding what apps people would turn to next. A breakup would undo most of Zuckerberg's hedging for
Facebook's future, just as his immense investments in Instagram and WhatsApp are starting to pay off. Facebook argues that those investments made Instagram and WhatsApp what they are today.

"Our acquisitions of Instagram and WhatsApp have dramatically improved those services and helped them reach many more people," Zuckerberg wrote in a post to employees on Wednesday. "We compete hard and we compete fairly. I'm proud of that."

Breaking up Facebook is a monumental challenge which could take years, if it happens at all. However, the constant haranguing of the company by politicians is likely to limit its ability to grow. It will be unable to acquire future up and coming social media platforms to appeal to younger demographics. Musical.ly, which was acquired by TikTok, is an example of how Facebook has already been limited in continuing to buy competitors.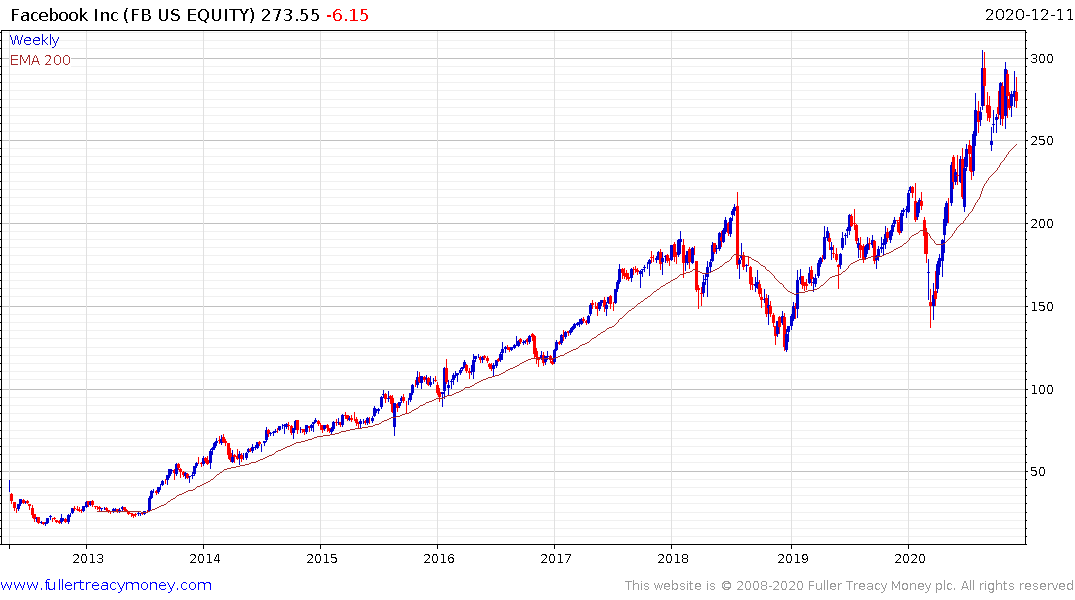 The share has been forming a wedge pattern mostly below $300 since August. That suggests supply and demand are back in balance, stops are being raised and offers lowered. $250 will need to offer support if the uptrend is to be given the benefit of the doubt.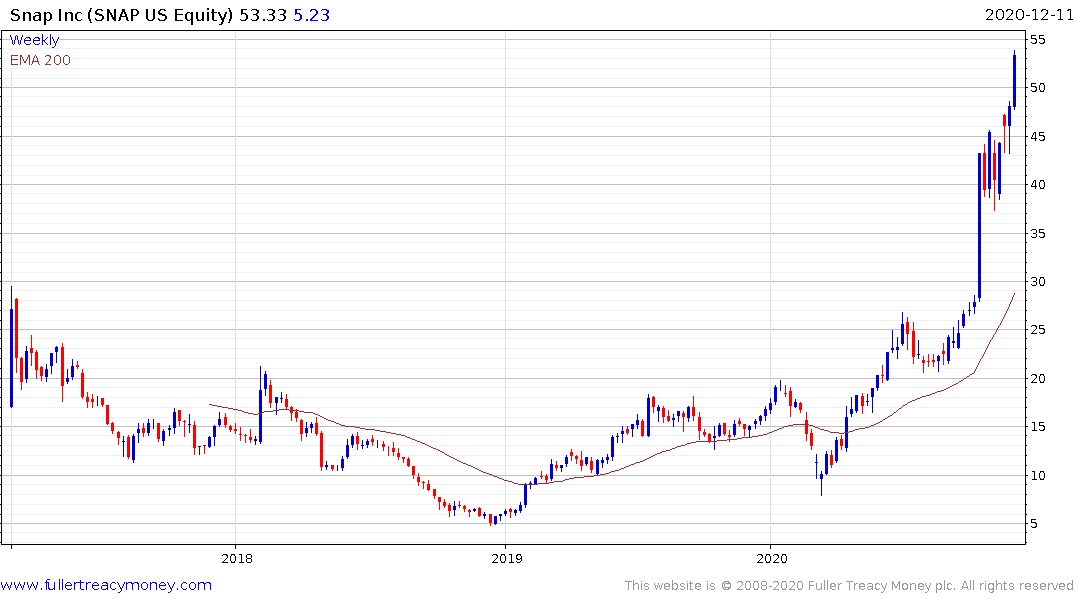 Snap is looking like the prime beneficiary of the increasingly ambivalent attitude of policy makers towards Facebook. The share continues to extend is steep breakout. The first clear downward dynamic is likely to mark a peak of medium-term significance.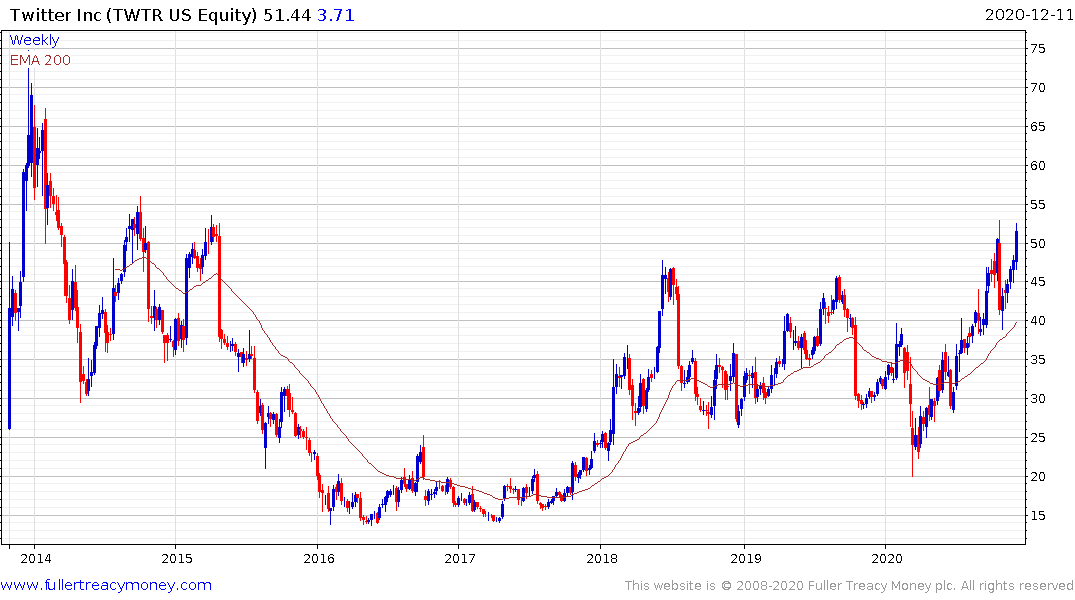 Twitter is also benefitting from less government/media scrutiny. The share is testing the upper side of a six-year base formation.
Back to top