Exxon to Accelerate Buybacks After Biggest Profit Since 2014
This article from Bloomberg may be of interest to subscribers. Here is a section:
Chevron Corp. reported record free cash flow late last week. Shell Plc, BP Plcand TotalEnergies SE are scheduled to post fourth-quarter earnings during the next two weeks.

The boost in cash flow will allow Exxon to increase the pace of a $10 billion share buyback previously announced as taking place over two years. Now, the company expects the buybacks to be "faster than that 12-24 month pace," Chief Financial Officer Kathy Mikells said during a conference call.

Exxon also expects to grow oil production in the Permian basin by 25% in 2022 after increasing by the same amount from 2020 to 2021. That dwarfs the 10% increase that rival Chevron Corp. announced last week and is the latest sign that U.S. shale is ramping up again after years of restraint.

Exxon's results come a day after the driller disclosed yet another belt-tightening move, this time involving shuttering its corporate headquarters in suburban Dallas and consolidating those offices near Houston. Exxon shares have risen more than 20% this year, capping an almost 50% advance in 2021 for the best annual performance in at least four decades.
The oil majors are not spending on new supply. That's boosting profitability and contributing to strong oil prices. Even when Exxon expects to grow production by 25% from the Permian, that comes at a fraction of the cost base the company was prepared to spend before the pandemic. Both Exxon and Chevron now spend more on dividends than capex.
Buying back $10 billion in shares is a clear signal to investors. They might have been forced sellers because of ESG concerns, but profits, dividends and buybacks are a powerful combination when inflation is weighing on growth shares.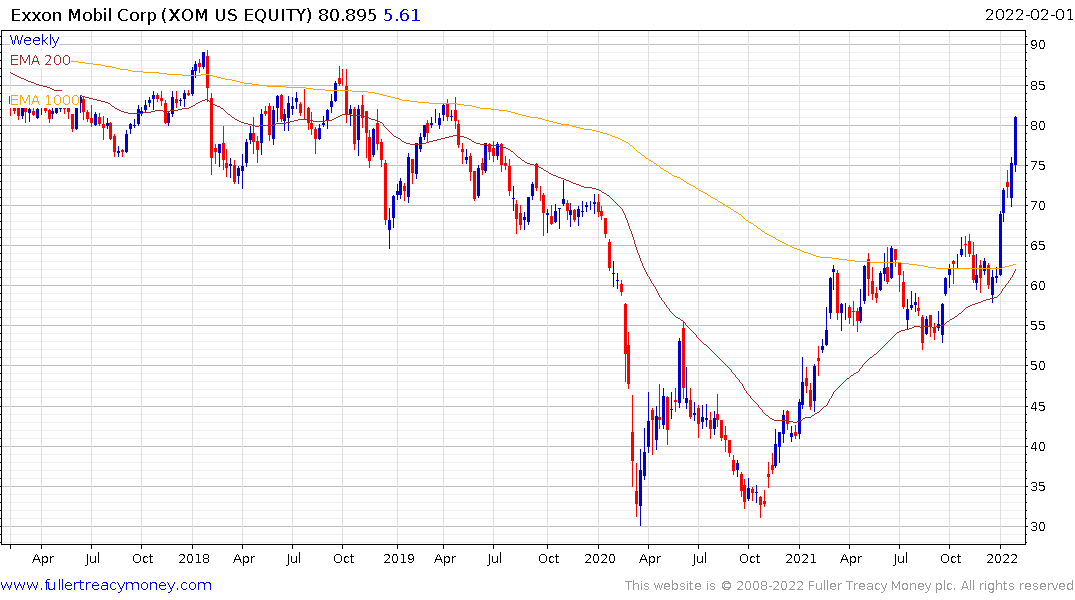 The share has leapt higher over the last month and is short-term overbought. Some consolidation is looking increasingly likely.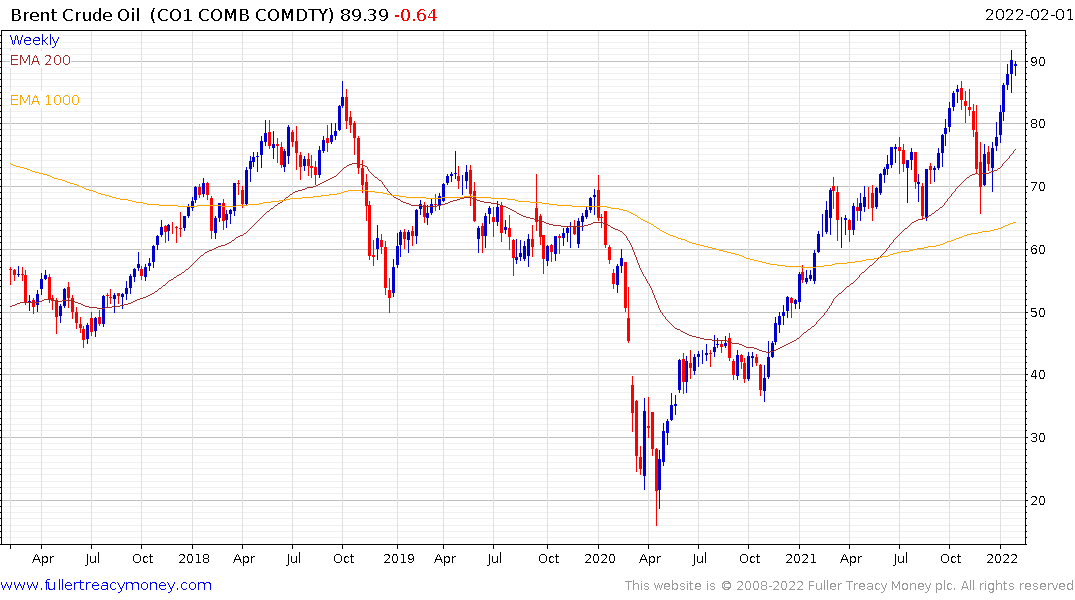 Brent crude continues to pause in the region of $90. It remains unlikely that the well-telegraphed risk of war in Ukraine will in fact occur. The price has risen for six consecutive weeks so some consolidation would not be all that surprising.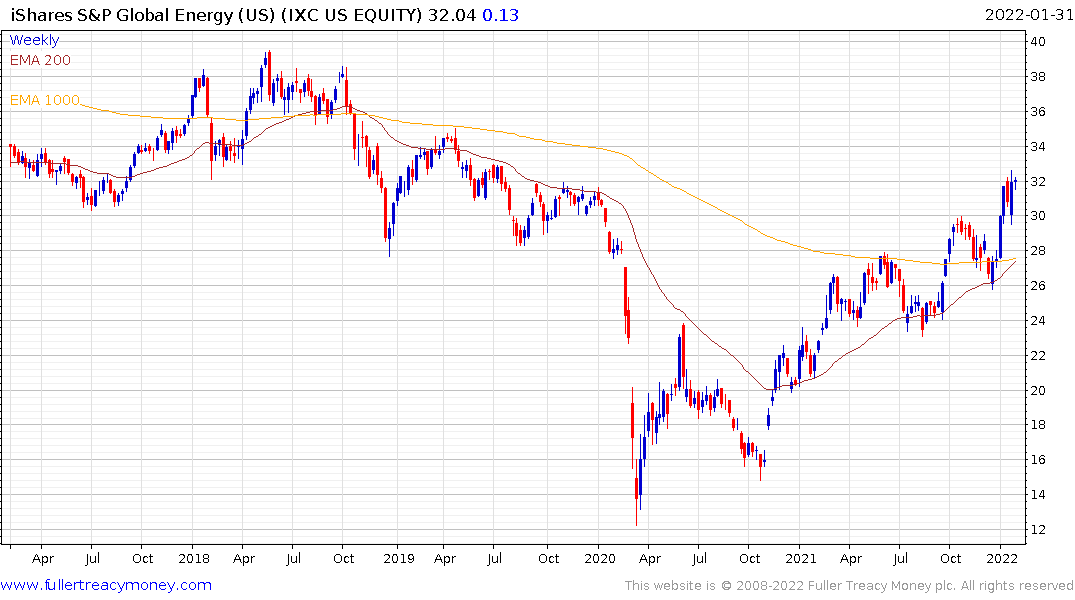 The iShares Global Energy ETF is also somewhat overbought in the short-term but is in a medium-term recovery overall.
Back to top