Everybody Wants to Take a Bite Out of Big Tech
This article by Shira Ovide for Bloomberg may be of interest to subscribers. Here is a section:
There are also signs that political backlash is contributing to shifting consumer sentiment about at least some of the U.S. internet powers. Pew Research Center in June said the vast majority of survey respondents who identify as Republicans or right-leaning independents believe social networks censor political speech that the companies find objectionable. (A majority of Democrats and left-leaning independents believed this, too.) The dominant belief that the internet powers are politically motivated censors is a dangerous phenomenon for tech companies.

In another worrisome sign, Pew this week released a survey of U.S. Facebook users that found 42 percent had taken a break from the social network for several weeks or more during the last year. Pew said that Republicans and Democrats were equally likely to have restricted their Facebook activity in some fashion. It's one thing on which a divided nation can agree: Americans want to pull back from Facebook.
Facebook, Alphabet, Twitter and Apple have volunteered to police their forums not least because they understandably wish to blunt accusations they influenced the result of the US Presidential election or the UK's Brexit vote. However, the way in which this has been conducted has led to clear signs the companies are looking to curry political favour by silencing who they consider to be rabble rousing polemics.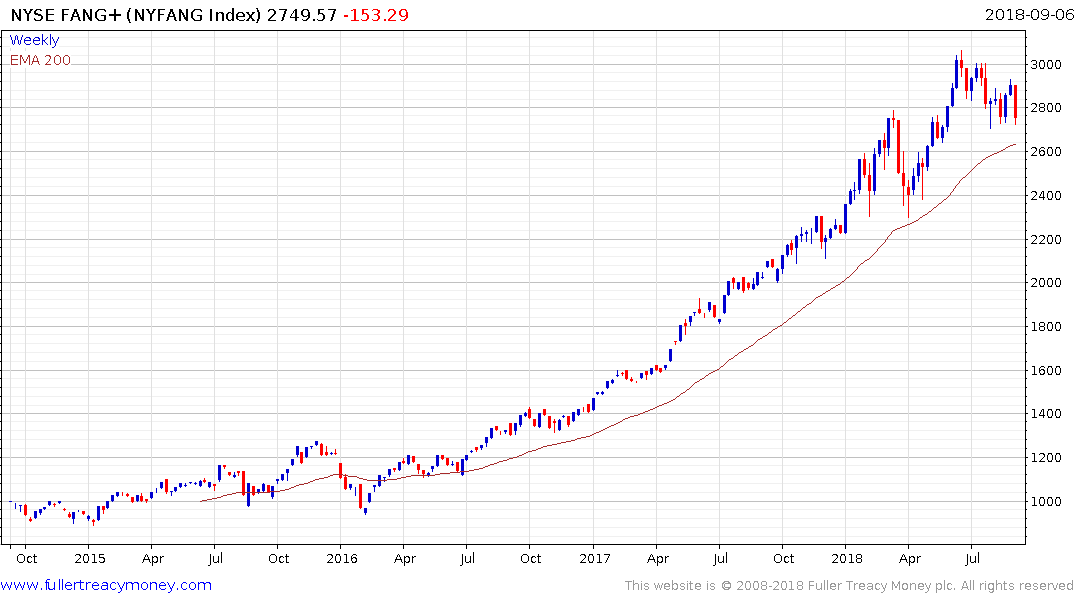 The NYSE FANG+ Index is back testing the lows posted since June and the region of the March peak. It will need to demonstrate support in the region of the trend mean if medium-term uptrend consistency is to remain intact.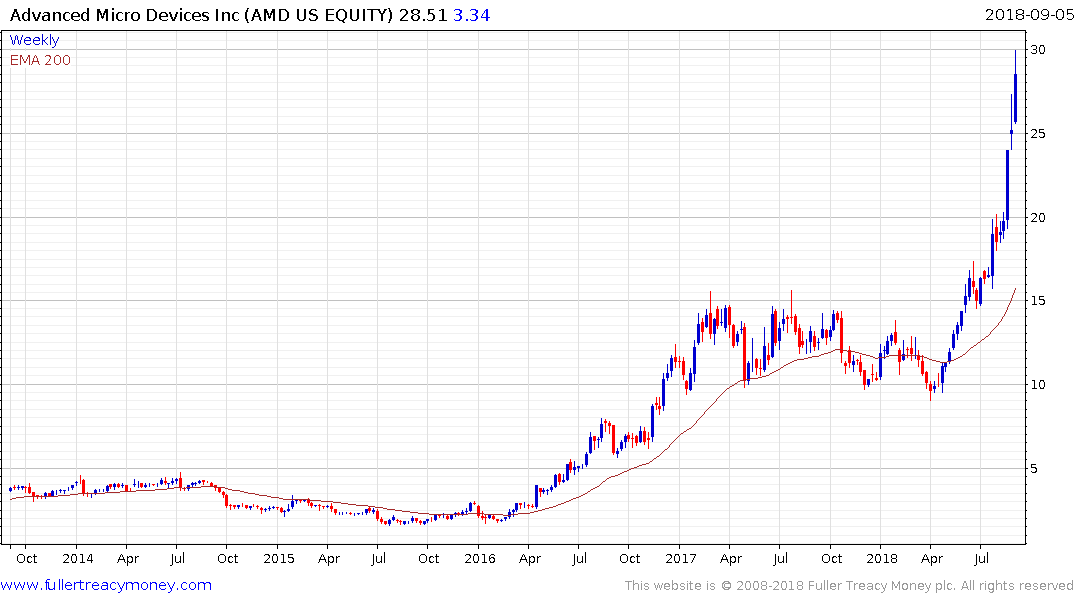 What seems to be getting less coverage is another area of the technology sector. Companies like AMD and Integrated Device Tech have accelerated of late but the underperformance of the significant number of hardware providers is worthy of scrutiny.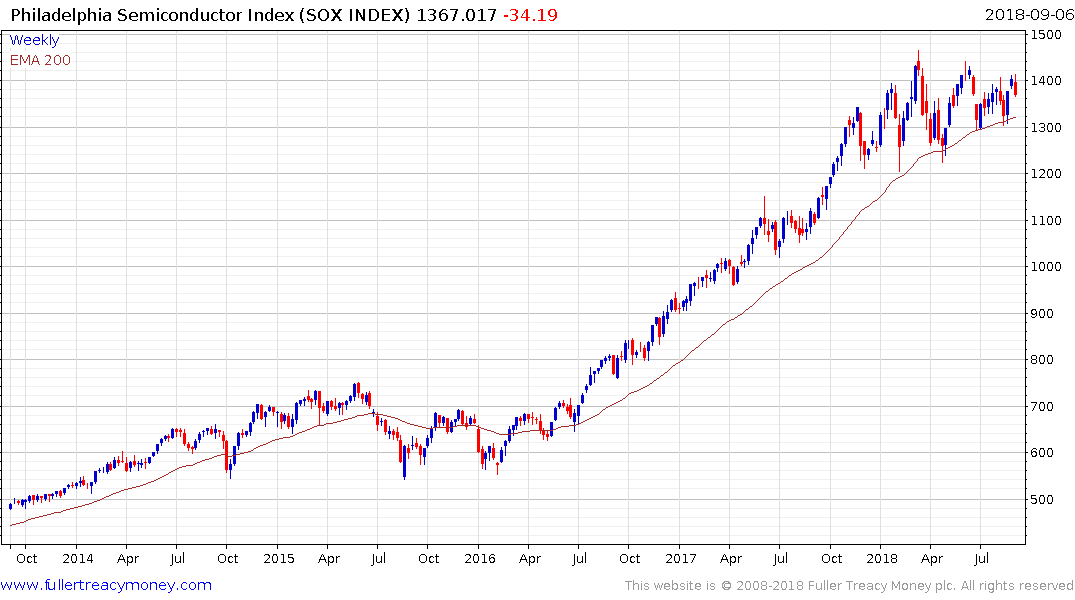 The Philadelphia Semiconductors Index has been pausing in the region of the 1999 peak for the last 10 months. It rebounded very impressively following the January downdraft but has subsequently failed to sustain brief moves above the 1400 level. The progression of higher reaction lows remains intact but stops will have been raised up towards the 1300 level so that is likely to be rather important area of potential support if the benefit of the doubt is to be given the consolidation rather than top formation development.
Back to top