European Gas, Power Surge to Record on Russia-Ukraine Tension
This article from Bloomberg may be of interest to subscribers. Here is a section:
European gas and power prices closed at a record high as heightened tension between Russia and Ukraine threatened to further crimp supply, increasing the risk the energy crunch will persist into next winter.

The West is hardening its stance against Russia. New German Chancellor Olaf Scholz said he will "do everything" to prevent Russia from using the controversial Nord Stream 2 pipeline to cripple flows through Ukraine, while Belarus's leader reiterated threats to halt supplies if the West presses on with sanctions in a dispute over migrants.

The risks for Europe are mounting with gas stockpiles dropping to record lows for this time of the year and no end to the crisis in sight. Inventories are only 63% full, a level more typical for mid-January, which leaves little in reserve in case of colder weather in the coming months. If stocks fall too low, it'll be harder to refill them in time for next winter.
The market has become accustomed to risks to the economy from an oil shock but Europe is currently going through a gas shock. The price is already multiples of where it peaked ahead of the credit crisis and closed at a new high today.
Oil is a transportation fuel so when it spikes higher it acts as tax on consumption. There is a well understood relationship between surging oil prices and threats to economic growth.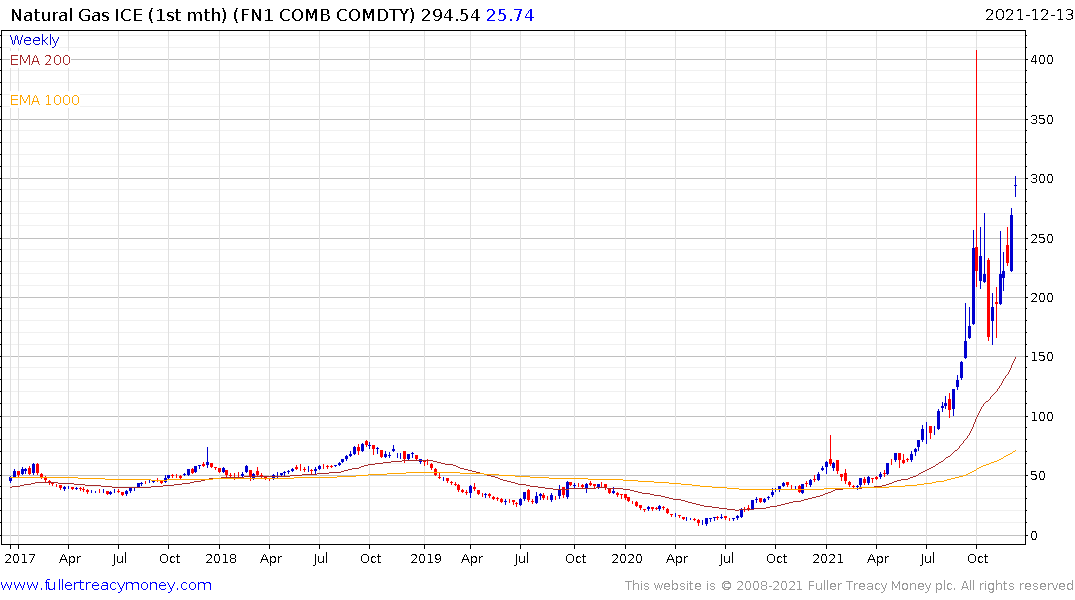 Natural Gas is a vital commodity for electricity generation, home heating, cooking, fertiliser, and carbon dioxide production. We've never seen this kind of move in European prices, it's adding pressure to the European economy and boosting inflationary pressures along the way. Meanwhile, the ECB is inhibited from raising rates because of the pressure on the economy.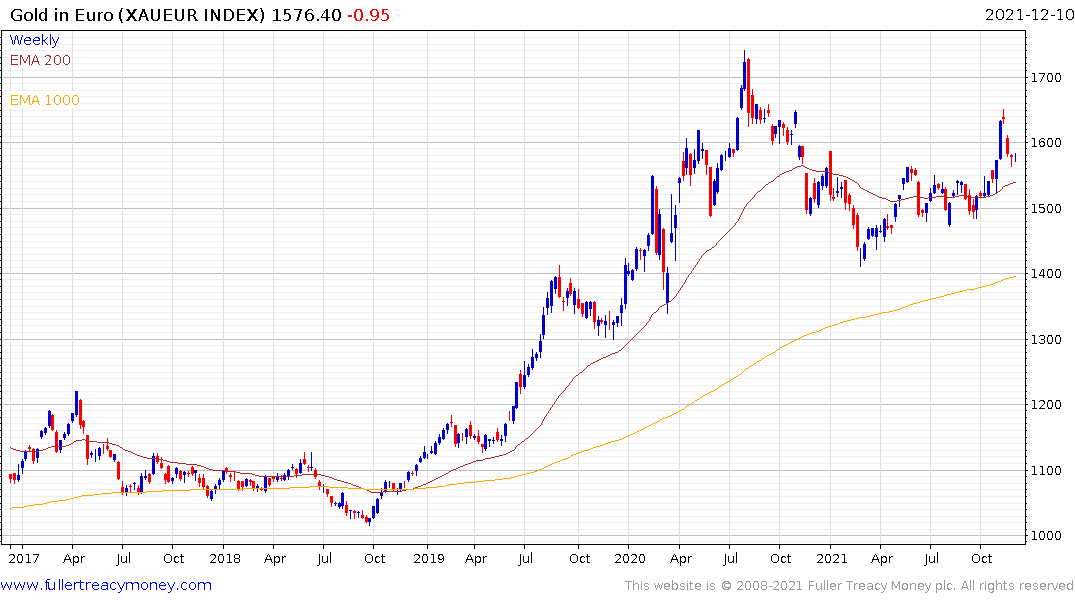 Gold in Euro continues to hold the breakout from an almost yearlong range and a sustained move below €1540 would be required to question currently scope for additional upside.
Back to top