Europe's Cash Glut Is Spilling Into Already Stuffed U.S. Markets
This article from Bloomberg may be of interest to subscribers. Here is a section:
Global central bank interventions at the onset of the pandemic are still flooding the system with reserves while removing collateral from the market.

In the U.S., much of the excess cash is currently being mopped up by the Fed facility, but that doesn't solve everything and the government's attempts to stay under its legislated borrowing cap by reducing bill issuance at the moment are exacerbating imbalances.

In Europe, meanwhile, governments simply haven't got enough bills on issue, there isn't a real equivalent to the Fed RRP facility, and the market mismatch has become clearer as banks rush to shrink their balance sheets ahead of year-end.

If the channels in Europe become clogged, then the "collateral shortage spills over into the FX swap market as euro depositors swap into dollars to park their cash in a deeper, more flexible collateral market," Credit Suisse strategist Zoltan Pozsar wrote in a note to clients last week.

The remedy, in Pozsar's view, is for Europe to create its own mechanism that helps convert cash into collateral without using dealers' balance sheets. That could be a Fed-like overnight RRP facility from the ECB and/or an injection of bills by the central bank, he said.

Absent that kind of fix, though, the risk is that pressures will continue flowing across the Atlantic for now.
Amid all the talk of inflation and the trend towards monetary tapering, it is also worth reminding ourselves that the world is awash in liquidity looking for a home. 3-month European yields are close to -1%. That's a powerful incentive to find anything else to invest in. With the ECB signalling they have no intention of raising rates or abandoning monetary accommodation anytime soon.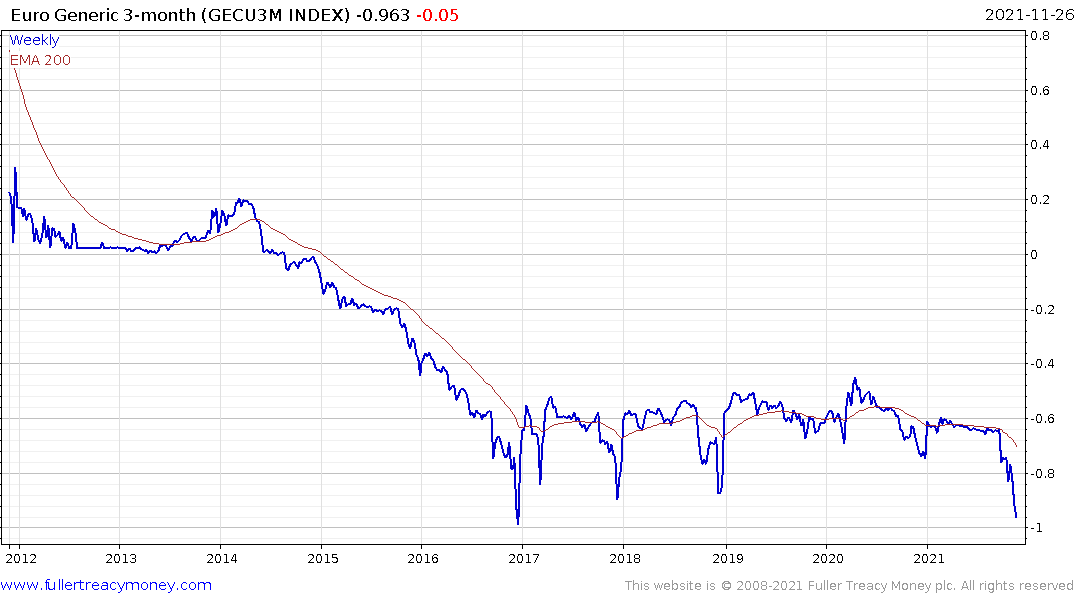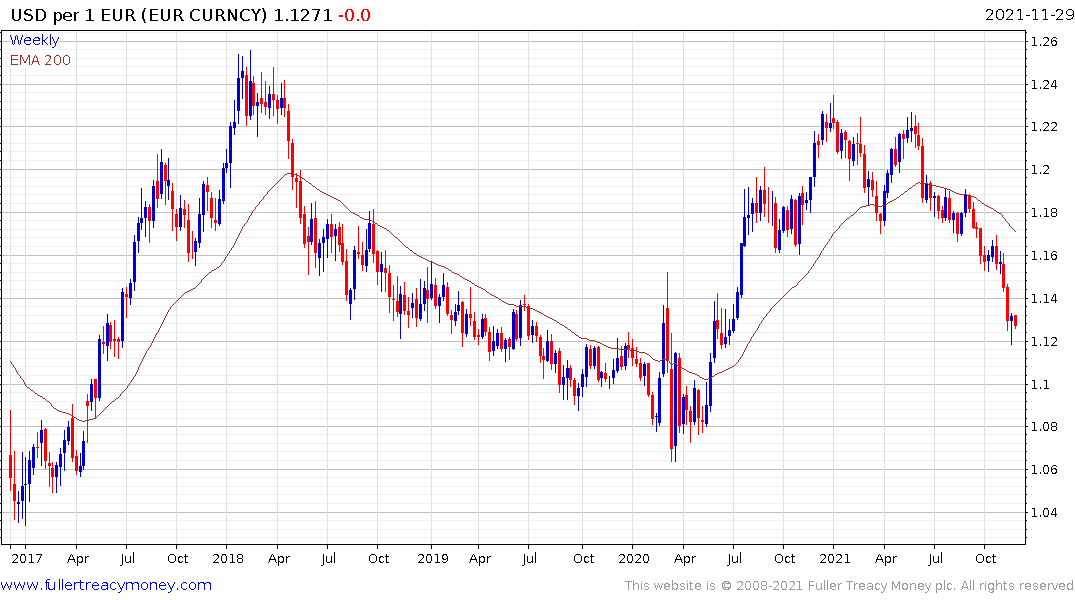 The Euro rebounded on Friday as the Dollar sold off on profit taking. It started giving up the advance again today as the interest rate differential and supply surfeit continue to weigh.
Back to top