Euro Zone Returns to Growth as Core Inflation Stays Strong
This article from Bloomberg may be of interest. Here is a section:
Second-quarter gross domestic product advanced by 0.3% from the previous three months after shrinking and stagnating in the two earlier periods, according to Eurostat data published Monday. A Bloomberg survey of economists saw an increase of 0.2%.

A separate release showed consumer prices rose 5.3% from a year ago in July, as expected. But in a sign of lingering dangers, the closely watched underlying inflation measure that excludes volatile costs like food and energy overshot estimates by a touch to stay at 5.5%, surpassing the headline gauge for the first time since 2021.

German bonds stayed lower after the data, leaving the yield on two-year debt — among the most sensitive to changes in monetary policy — two basis points higher at 3.07%. Money markets maintained odds of about 70% on a further quarter-point rate increase by year-end.

While the euro zone's GDP number looks encouraging, it was buoyed by a bumper three months from Ireland, which expanded by 3.3%. The country comprised less than 4% of the bloc's overall output last year, and contributed about 0.1 percentage point to second-quarter growth.
Ireland is a small economy so when its performance is enough to move the entire economic outlook for the Eurozone its more about the strength of the mega-caps headquartered there than a broad-based rebound. The big jump in Boeing orders last months, which skewed capital goods orders for the USA, was probably a better indicator of Eurozone resilience.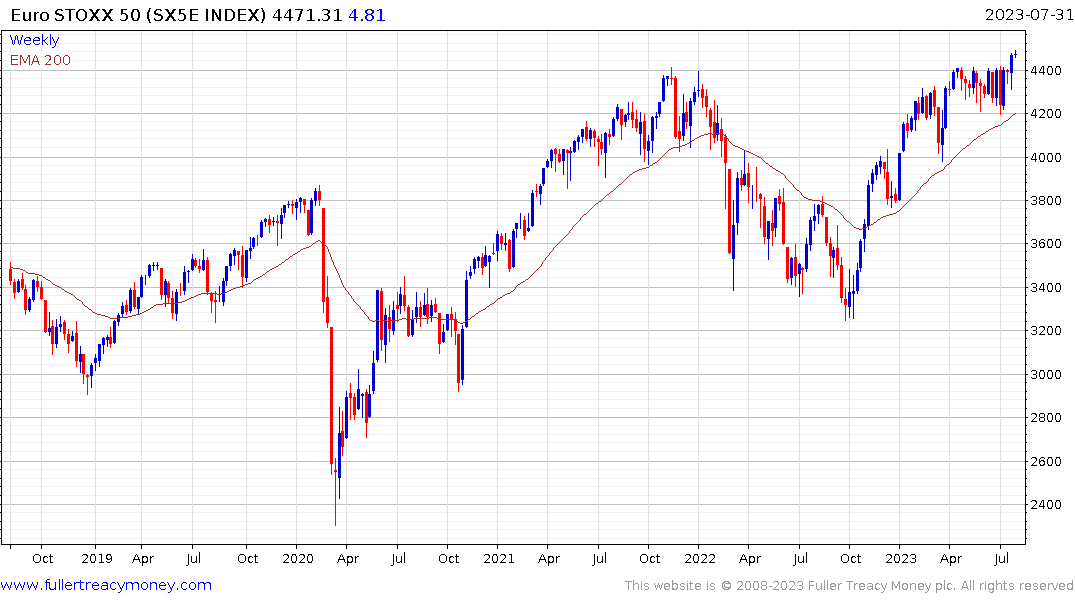 The Euro STOXX 50 Index broke on the upside today and has not been at this level since 2007. Interestingly, two of the top four best performers this year are Irish companies.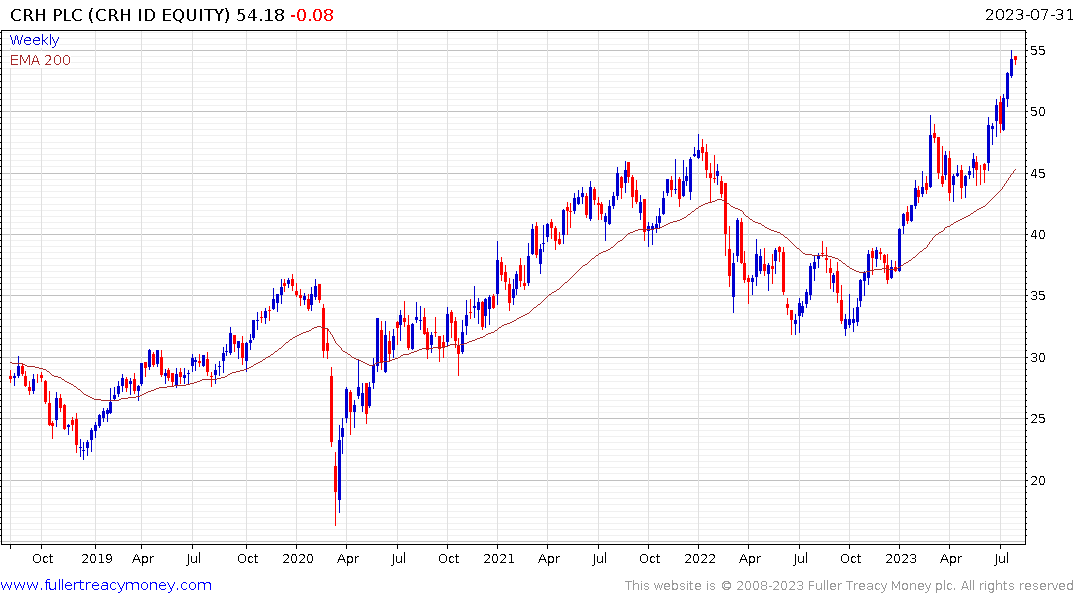 CRH is a global cement and building materials company with the majority of revenue originating in the USA. The share continues to extend the breakout to new all-time highs.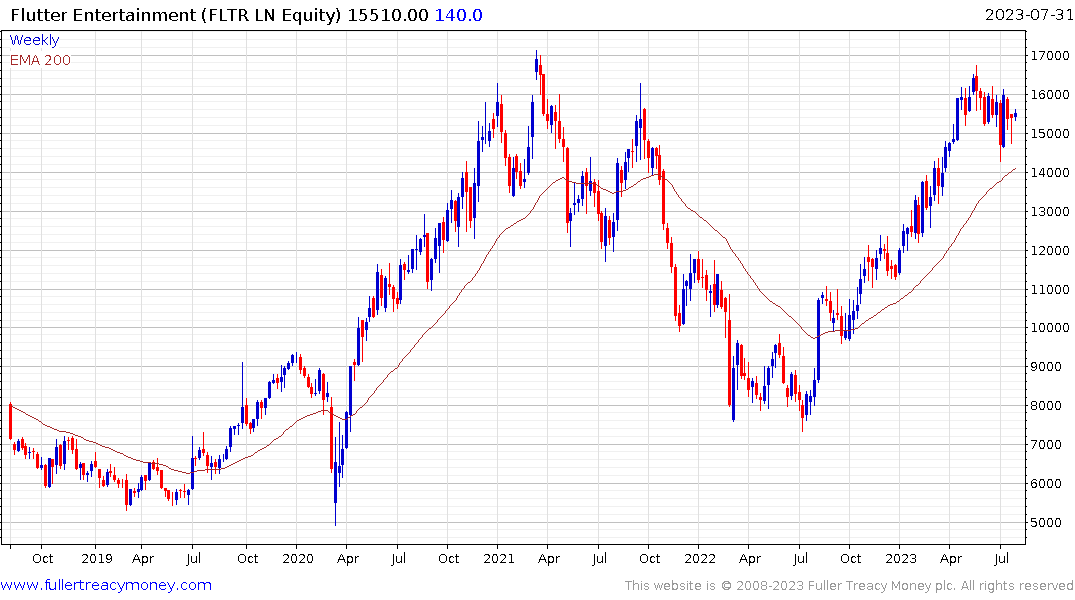 Flutter Entertainment is a global online and mobile gaming firm. The share is currently testing the region of its pre-pandemic peak.
Back to top