Euro-Zone Inflation Unexpectedly Hits Record, Pressuring ECB
This article from Bloomberg may be of interest to subscribers. Here is as section:
Euro-area inflation unexpectedly accelerated to a record, overshooting expectations by the most in at least two decades and heaping pressure on the European Central Bank to pare back pandemic stimulus more quickly, like its counterparts in the U.S. and the U.K.

Consumer prices jumped 5.1% from a year ago in January, up from 5% in December. The median estimate in a Bloomberg poll of 44 economists saw a reading of only 4.4% and none predicted inflation gaining pace.

The euro climbed 0.3% against the dollar to $1.1305 while German bonds pared gains to leave the 10-year yield one basis point lower at 0.03%.

While slowing in Germany and France, the euro zone's two biggest economies, the spike in energy costs pulled price growth higher across the 19-member currency bloc as a whole. It was more than a percentage point higher than analysts predicted in Italy, where it accelerated to 5.3%.

Stripping out energy and other volatile components like food, core inflation was 2.3%, down from last month's 2.6% reading.
Energy prices are a multiple of where they were a year ago. That's hitting everyone's wallet. The issue is particularly worrisome in Europe where natural gas inventories are extremely low and consumption taxes are high. An even bigger crisis has been avoided only by virtue of winter weather being relatively warm of late.
Central banks are generally very reluctant to respond to high energy prices by tightening. High prices generally force consumers to consume less without intervention from the central bank. Interest hikes won't do anything to stop cyberattacks on fuel distribution centres either.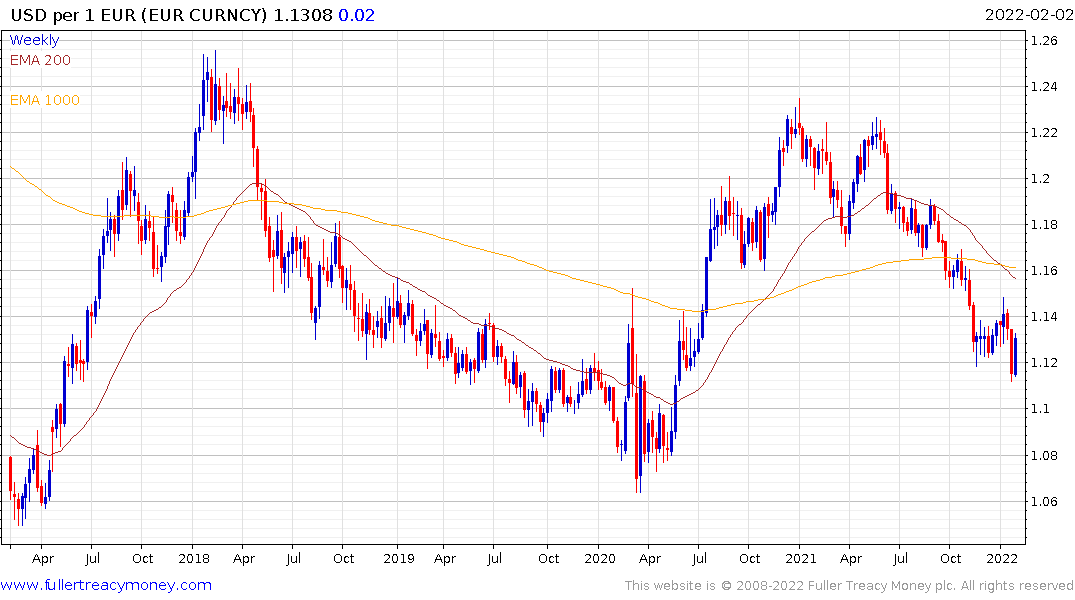 The ECB is going to be very cautious about removing stimulus. EU M2 money supply growth is already running at half the US Dollar's rate. The currency market is no longer engaging in a one-way bullish bet on the Dollar. The Euro has rebounded to post a failed downside break below $1.12. That level will need to hold if the benefit of the doubt is to be given to the upside.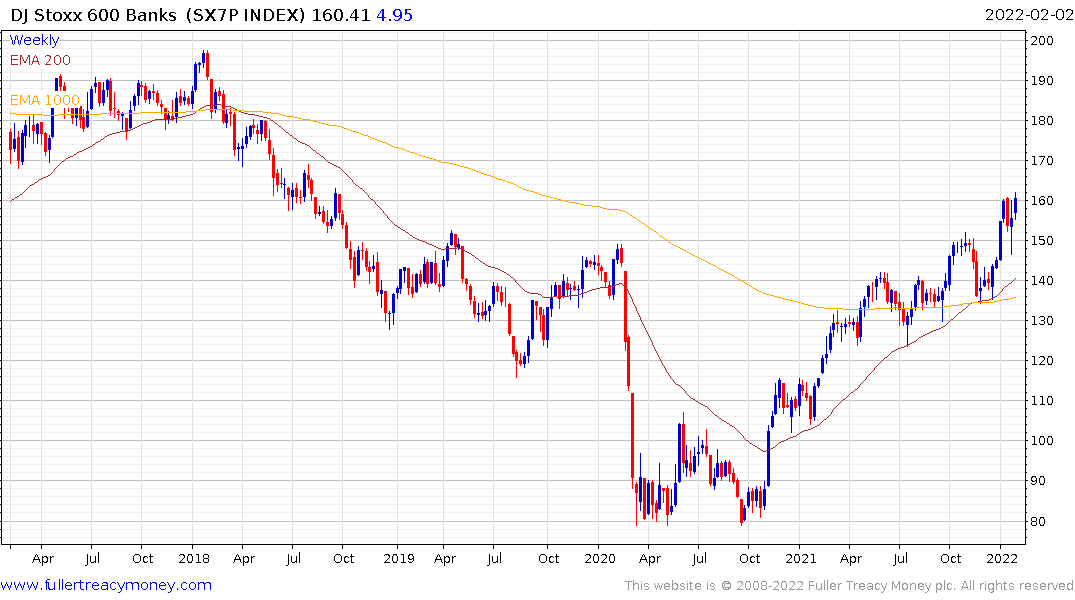 The Europe STOXX 600 Banks Index remains in a consistent uptrend. It jumped over the last couple of weeks to post a new recovery high and some consolidation appears likely in the short term. A sustained move below 145 would be required to question the medium-term uptrend.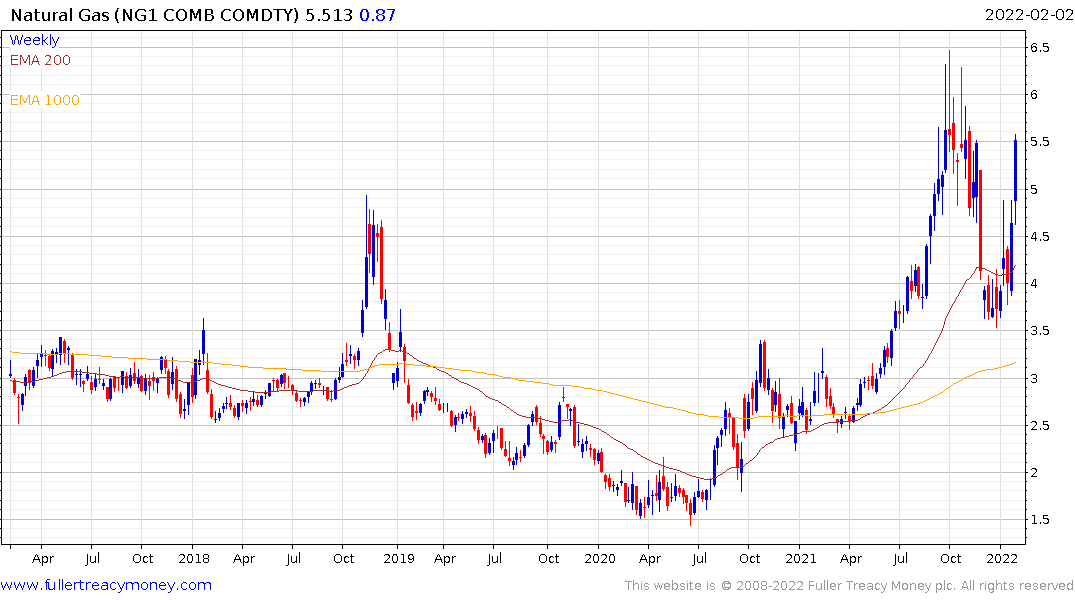 Meanwhile US natural gas is rallying as cold weather arrives in much of the USA this week.
Back to top