EU Unveils No-Deal Brexit Plans to Avert Financial-Market Chaos
This article by Silla Brush and Alexander Weber for Bloomberg may be of interest to subscribers. Here is a section:
The EU executive also responded to industry warnings about Brexit's threat to data flows between the EU and the U.K. A "broad toolbox for data transfers to third countries" is available under existing regulations, such as securing explicit consent from clients, so the commission said it's not planning to issue the kind of "adequacy decision" that British lawmakers have called for.

No contingency measures will be needed for non-cleared "over-the-counter" derivative contracts or insurance policies, the commission said. U.K. regulators have been warning for more than a year that a disorderly Brexit with no transition period could put such financial contracts at risk.

The commission promised to issue an equivalence decision covering U.K. central security depositories, which settle trades in equities. Ireland has relied on a U.K.-based firm called Crest to settle trades since the 1990s.
The timing of the EU announcing its willingness to deploy contingency plans in the event of the UK leaving the EU without an contingency agreement, the same day that they released the jointly agreed text, is a testament to the risk that the May government will fail in getting it through parliament.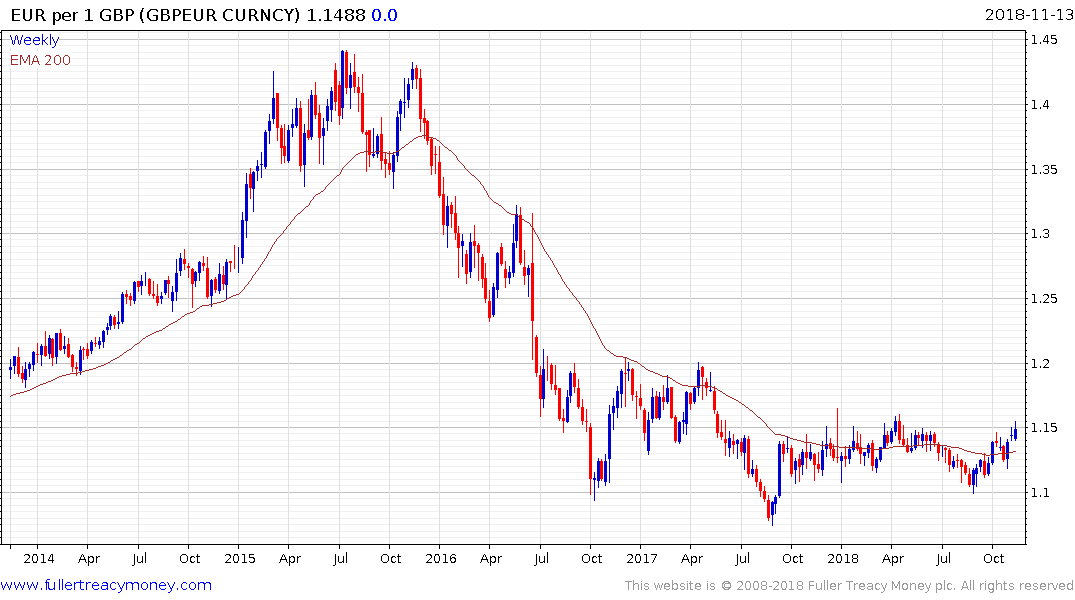 The Pound is right at the upper side of its range against both the Euro and the US Dollar so this is a natural area where some consolidation of the recent run-up might occur.
Back to top