EU's Juncker Thinks Brexit Deal Can Be Reached by Oct. 31
This note by Nathan Crooks for Bloomberg may be of interest to subscribers. Here is a section:
European Commission President Jean-Claude Juncker thinks a Brexit deal can be reached by Oct. 31, Sky News reported, citing an interview to be broadcast on Sunday.

Juncker warned that a no-deal Brexit would be "catastrophic" for Britain and the EU

"I'm doing everything to have a deal, because I don't like the idea no deal," he said, declining to specify if the chance of reaching a deal was above or below 50%

"If the objectives are met, all of them, then we don't need the backstop"
The only way to get close to what you want in a negotiation is to make your counterparty believe you are willing to walk away. It is still uncertain whether Boris Johnson has achieved that goal but the odds are looking up.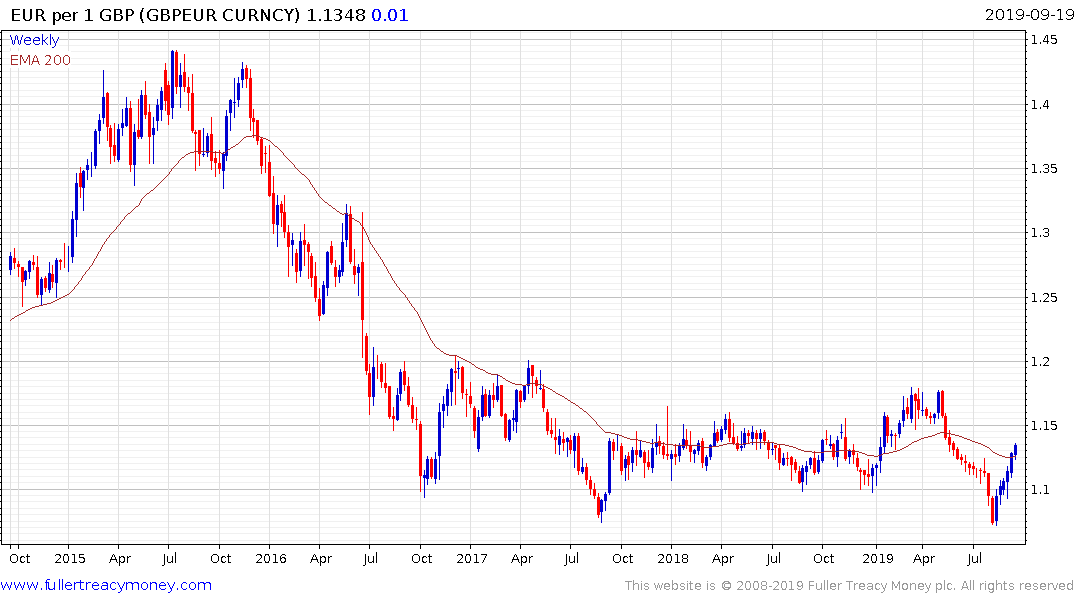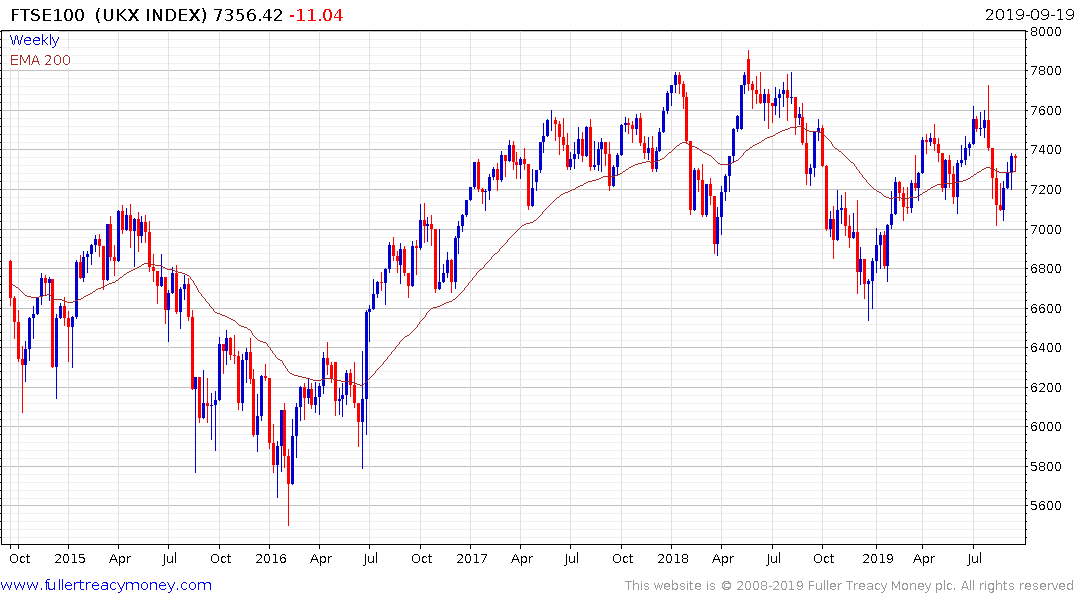 The FTSE-100 (Est P/E 14.86, DY 5.07%) is trading at a relative discount to international developed markets. The uncertainty over Brexit and the UK's relationship with the EU has led to investors adopting a wait and see attitude to investing. It is reasonable to conclude that if the Brexit question is settled favourably, the arbitrage will close.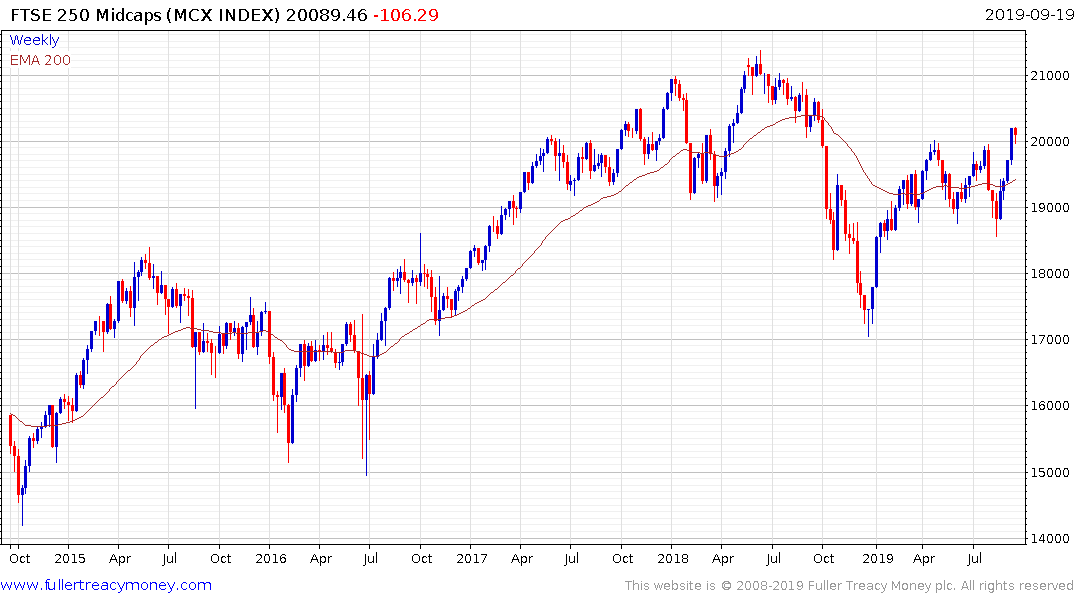 The FTSE-250 (Est P/E 18.07, DY 3.26%) broke out of a five-month range on Friday and continues to hold the higher level. While a short-term overbought condition is evident a sustained move below the trend mean would be required to question recovery potential.
Back to top