EU Ready to Offer U.K. "Super-Charged" Free-Trade Deal
This article by Ian Wishart for Bloomberg may be of interest to subscribers. Here is a section:
The offer falls short of what May wants, potentially making it harder to get the deal approved in the U.K. Parliament, where she faces opposition on all sides. However, the document is expected to be vaguely worded, and with as much positive language as possible to help her sell it at home. Hardline Brexit-backers in her party might find it easier to vote for the EU's offer instead of the tighter ties sought by May, since they have been pushing for a regular free-trade deal all along.

The risk is that because the EU's plan doesn't include frictionless trade across the EU-U.K. border, it will focus more attention on the most controversial part of the divorce deal -- how to keep the Irish border open. It will make it even more important that the so-called Irish backstop is acceptable to the U.K. government and its Northern Irish allies.
If the DUP were still controlled by Ian Paisley the mere suggestion that the Irish border be moved to the Irish Sea rather than between the six counties and the Republic would be a complete non- starter. As it stands, it's an open question to what extent Arlene Foster is willing to bend on the Unionist ideal of a progressively sharper focus on the united part of United Kingdom.

At the end of the day any politician is responsible to her constituents and voters in Enniskillen will ultimately decide Foster's fate. She is walking a fine line, since her early career was as part of the more moderate Unionist Party before jumping ship to the DUP in order to win a seat. Hardliners within the Party will quickly question her resolve to the unionist cause if she comes out of the Brexit negotiations without a win for Northern Ireland.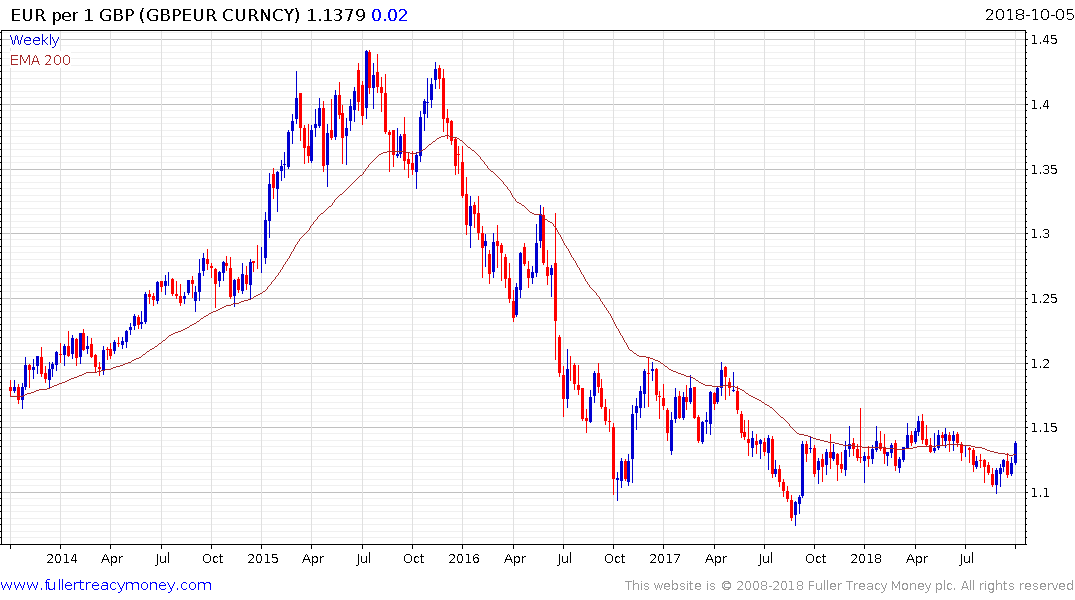 I continue to believe a deal is the most likely scenario from the Brexit negotiations but what is offered will be EU membership in all but name. The Pound is now rebounding against the Euro and has now firmed from the €1.10 area on three separate occasions. That supports the base formation hypothesis and a clear downward dynamic would be required to question medium-term scope for continued upside.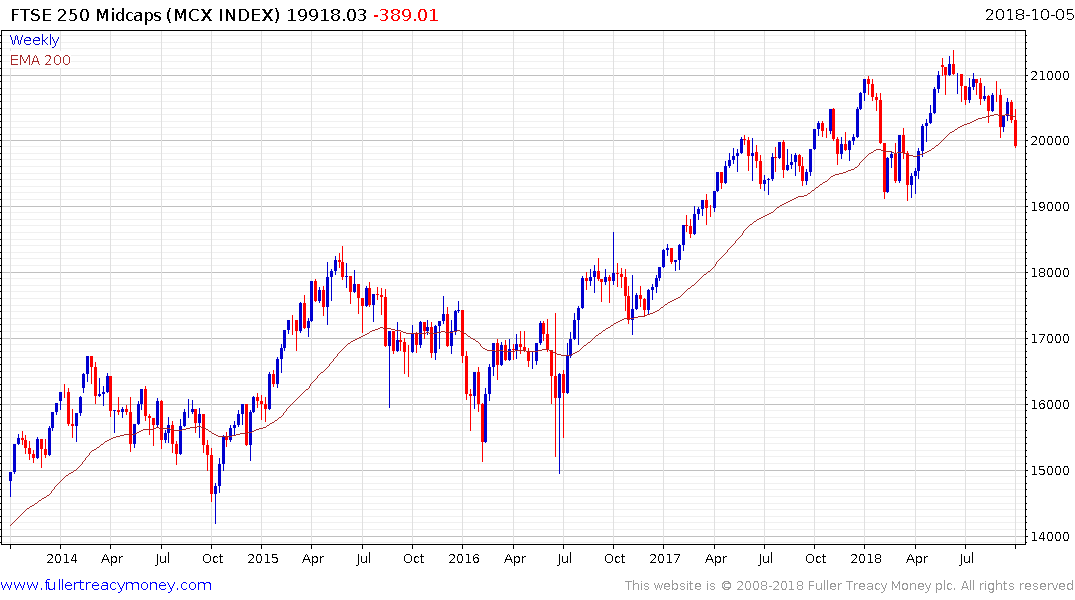 The FTSE-250 closed below the psychological 20,000 level today, as it is weighed on by the strength of the Pound and the resources sector. This is now the first time the Index has dipped below the MA but on each previous occasion support was demonstrated within a couple of weeks of the decline and reversed in a dynamic manner.
Back to top