Eoin's personal portfolio update February 6th 2018
One of the requests subscribers have asked for most over the last few years has been to have an easy way to find what positions I have open at any given time. Therefore, I repost this section on a daily basis and the title will always include the date of my most recent trade.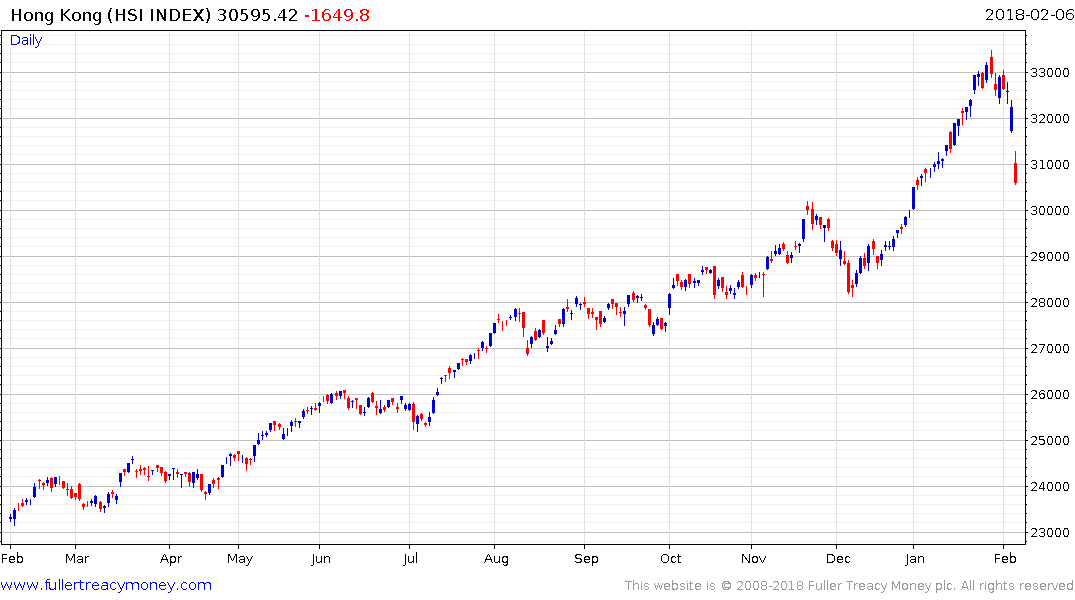 I placed a tight stop on my short position in the Hang Seng, opened on January 30th at 32,323.7, last night. It was triggered this morning at 31,049.2 including spread-bet dealing costs.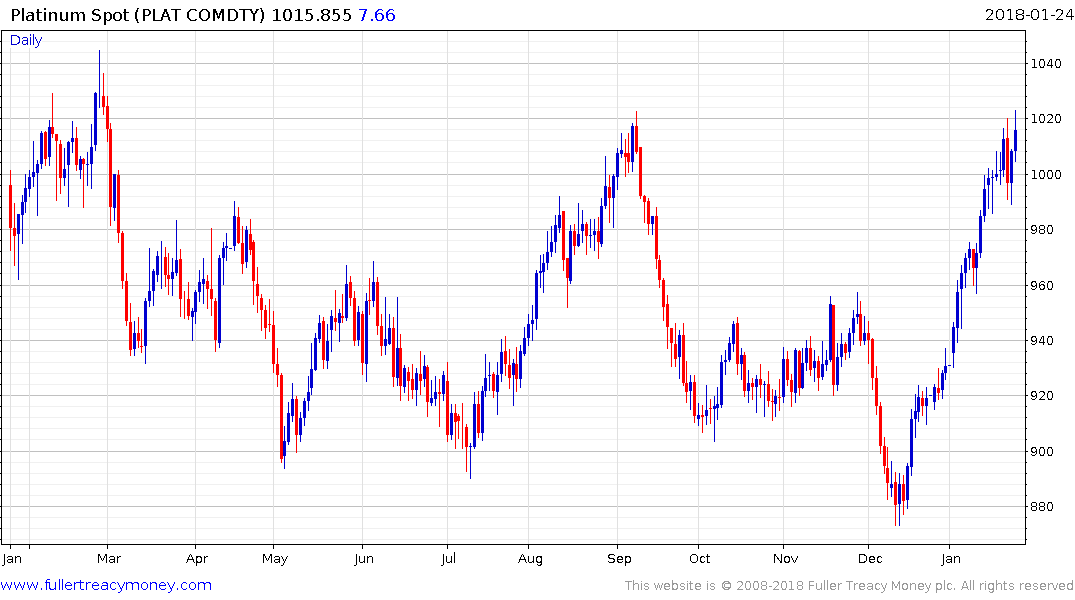 I opened a long in the January platinum contract on October 10th at $936.70. This position was rolled forward on December 22nd when the January contract was sold at $918.7 and a new long was opened in the April contract at $922.5. Platinum is now testing the region of the 2017 peaks and has rallied over the last few days to countermand the key day reversal posted on January 22nd. Some additional ranging is a distinct probability in this area but as long as it holds the majority of the recent advance I am willing to give the benefit of the doubt to the upside.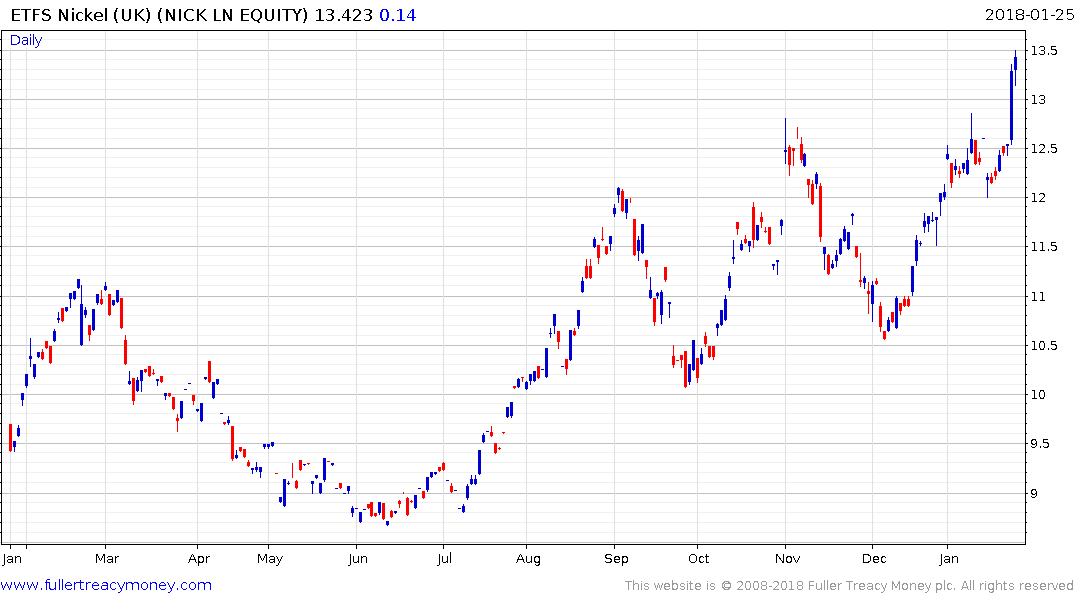 I opened a long in the March ETFS Nickel contract on November 2nd at $12.613. It did not hold that break to new recovery highs and returned to test the region of the trend mean by early December. Since then it has rallied back to hit a new recovery high. Medium-term, nickel is the most depressed of the industrial metals so it has potential to play catch up not least as battery technology continues to improve.
Back to top