Eoin's personal portfolio: stock market Index short opened June 9th 2017
The graveyard of stock market speculators is full of people who tried to short the Nasdaq and failed but I couldn't resist the temptation to make another attempt today. I sold a September contract at 5861.7 including spread-bet dealing costs. I believe the odds are in favour of a reversion towards the mean but I have also placed a breakeven stop just in case.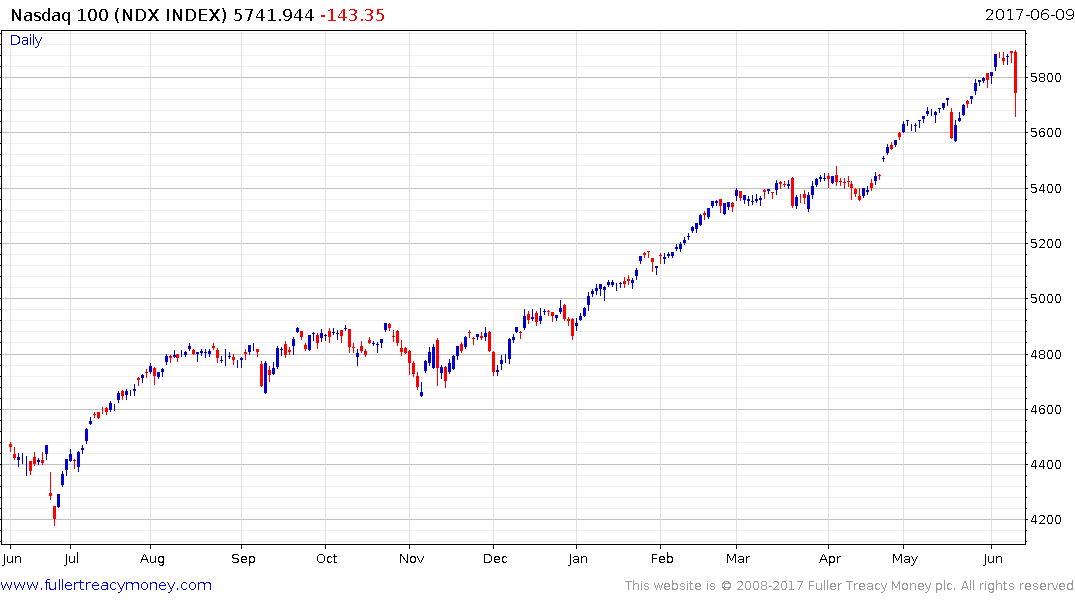 This is the Nasdaq 100's second downside key reversal in three months. The key to the key, so to speak, is size and downside follow through can be regarded as confirming action. Therefore today's decline took some of the impetus from the market but an additional decline next week will be required to bolster the view mean reversion is underway.
Back to top