Eoin's personal portfolio: stock market index short closed
One of the most commonly asked questions by subscribers is how to find details of my open traders. To make it easier I will simply repost the latest summary daily until there is a change.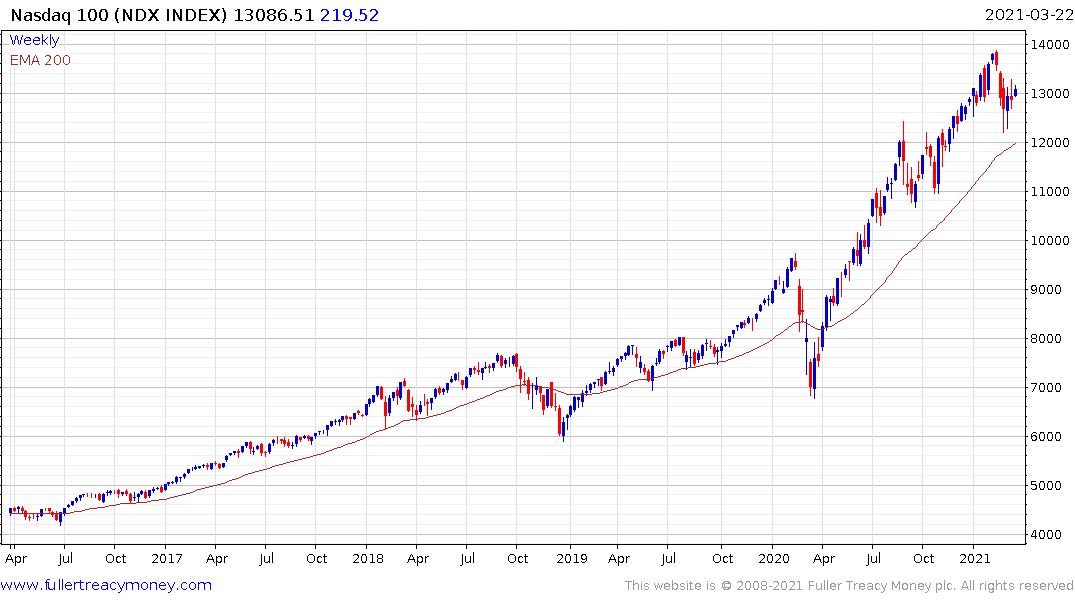 With the Nasdaq-100 clearing 13000 this morning I closed my short at 13140 including spread bet dealing costs against by initial sales at 13015.
I sold my Ethereum a couple of weeks ago and have not been tempted back in by the recent rebound. Cryptos are a high risk asset and even more susceptible to liquidity flows than growth shares. It's hard to imagine they will remain immune to rising yields indefinitely.
I still have bids in the market below prevailing prices in gold and silver and will leave them in place to take advantage of any possible additional volatility.
I increased my gold position on December 17th buying another unit at $1818.6 and continue to hold my original purchase which was opened at $1879.2.
I continue to hold my silver and platinum longs which were purchased at $23.7 and $885.4 respectively including spread-bet dealing costs.

These are leveraged trading positions rather than medium to long-term investments.
Among my investments, my original position in the VanEck Vectors Gold Miners ETF was purchased on March 25th at $20.12. I bought another unit today at $35.79. With prices coming back to test the $30 area I am shopping for opportunities in the gold sector.
My two investment positions in Rolls Royce were purchased at 154.75 and 105p respectively. I also took up the rights issue which has resulted in an average purchase price of 54.63p.
I continue to hold iShares Biotech ETF purchased at $131.9 on September 24th.
Back to top