Eoin's personal portfolio: stock market index long initiated July 6th 2020
One of the most commonly asked questions by subscribers is how to find details of my open traders. In an effort to make it easier I will simply repost the latest summary daily until there is a change. I'll change the title to the date of publication of new details so you will know when the information was provided.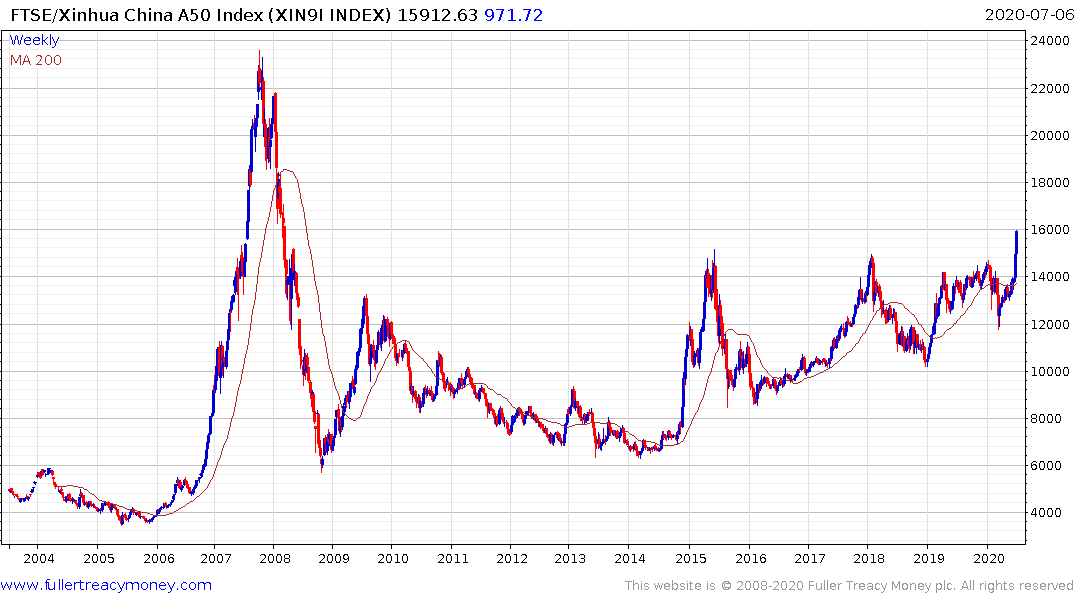 I opened a long in the SGX FTSE China A50 Index Sunday night paying 16,112. The Index has been ranging for five-years and broke out to new highs on Friday. My speculation is it will continue to do well as long as mainland indices are rallying.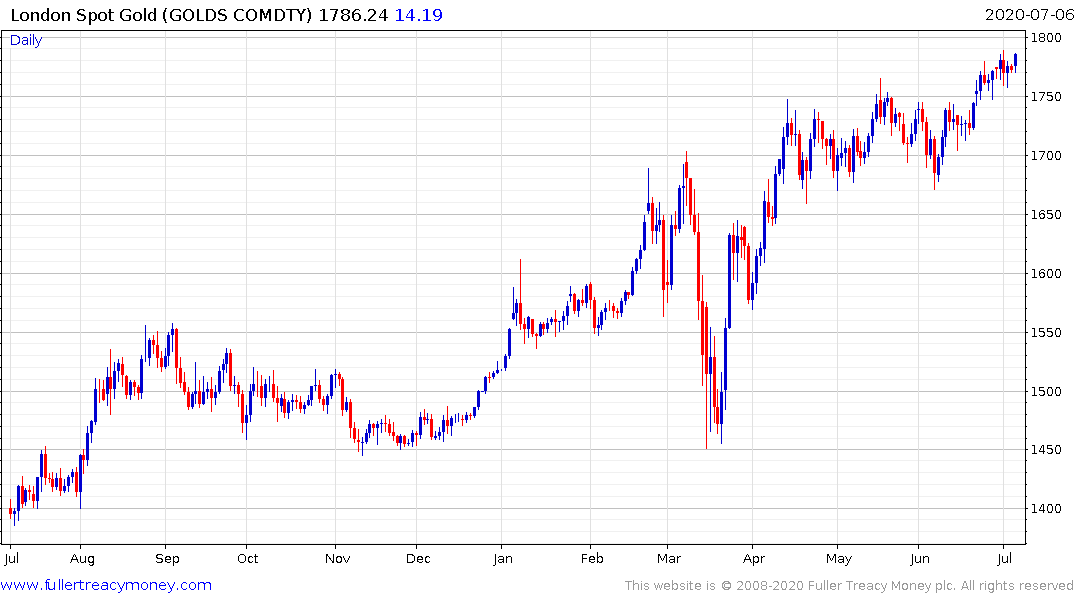 I continue to hold my gold long purchased at $1501.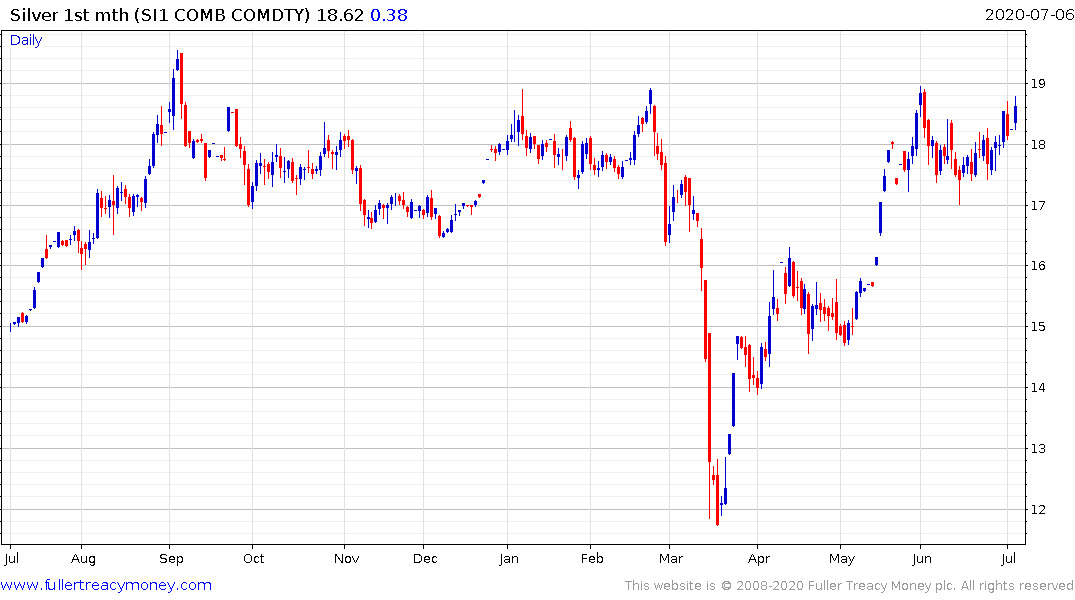 I also continue to hold the remaining half of my silver position purchases at $12.80.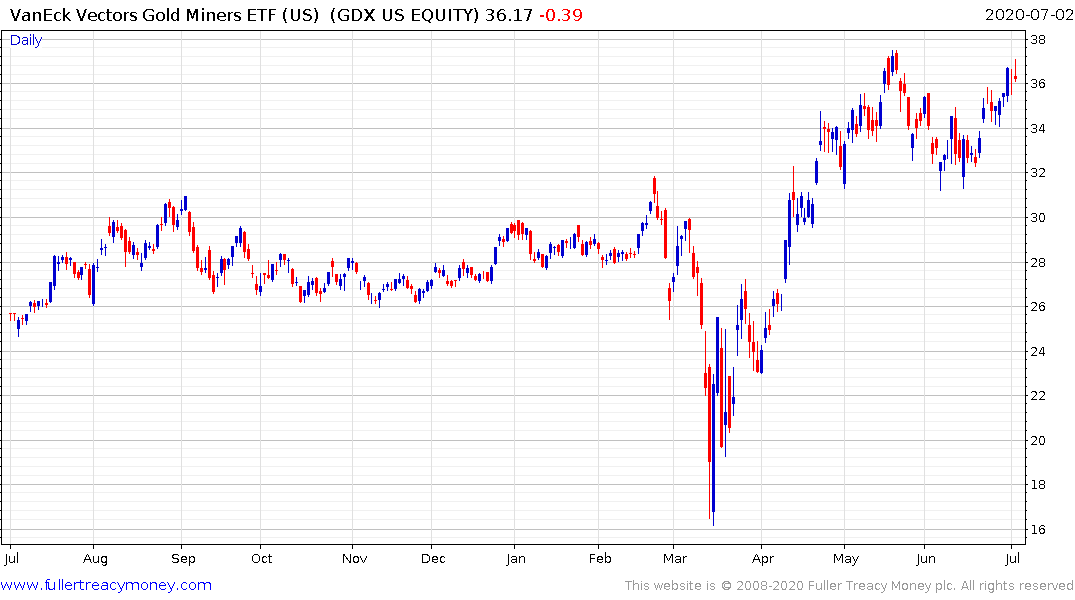 My unleveraged investment position in the VanEck Vectors Gold Miners ETF was purchased at $20.12.
Back to top