Eoin's personal portfolio: profit taken in US Long Bond short, loss taken on oats position and update on sugar position
I had hoped the long bond's short-term overbought condition would be unwound with a sharper pullback. However that has not been the case and I am uncomfortable with how steady it has been. I covered the position today at 166.873 against my sale on the 11th at 168.62.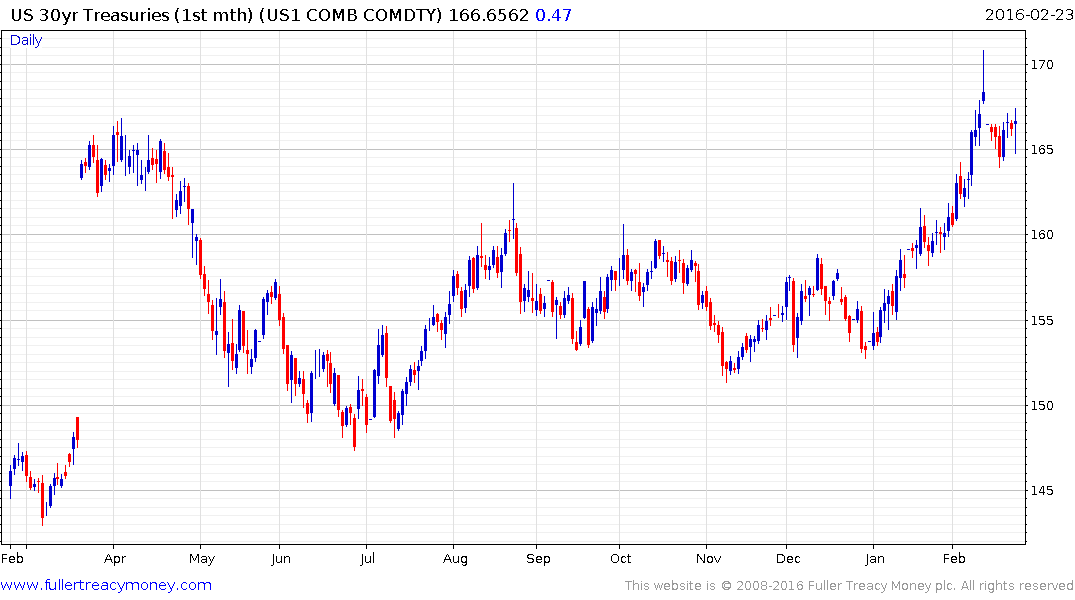 My long in the March contract for White Sugar opened on January 13th at $423.9 was rolled forward at a loss on February 2nd selling at $391.7. A new May position was opened at $380.24 and it rallied impressively today on news that crops are coming in below expectations due to El Nino.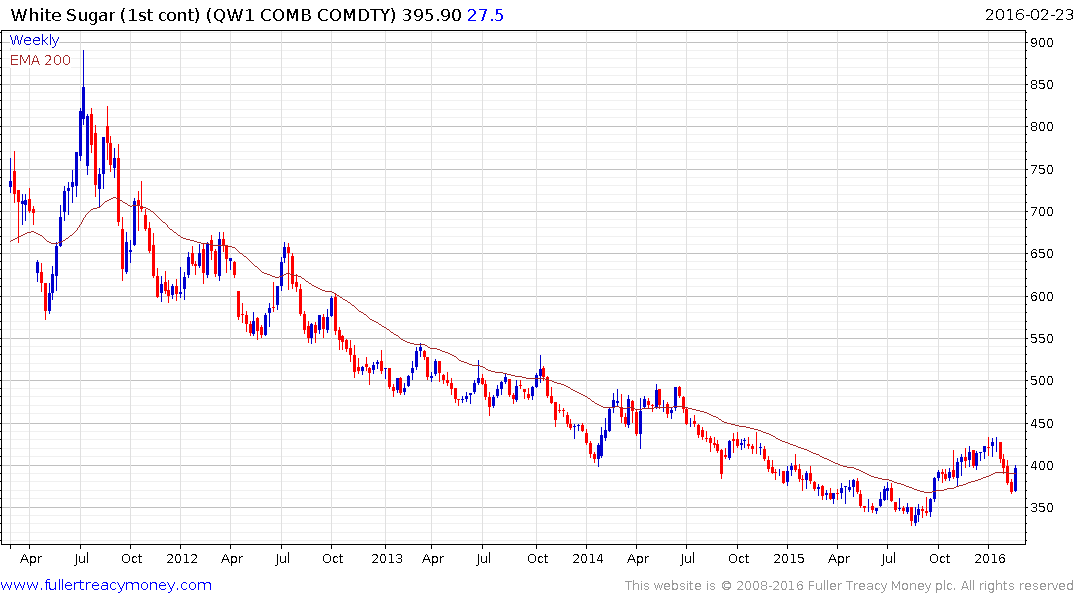 I finally threw in the towel today on my Oats long. The only thing I did right with this trade was to keep the positions small. I opened the first position in the December contract at 248.3¢ on November 26th and the 2nd at 225¢ on December 16th for a March contract. The December position was rolled into the March at a loss on November 26th at 237.03. I closed both positions today, with prices breaking down again to a new reaction low, at 182.5¢. All prices include spread-bet dealing costs.


My other remaining longs are in the Hong Kong Enterprises Index and Kinder Morgan.
Back to top