Eoin's personal portfolio: profit taken in stock market long, short opened in stock market index
I decided to take the profit in my Nikkei-225 position this morning at 21,680 against my purchase on September 11th at 19,602.5. These prices include spread-bet dealing costs.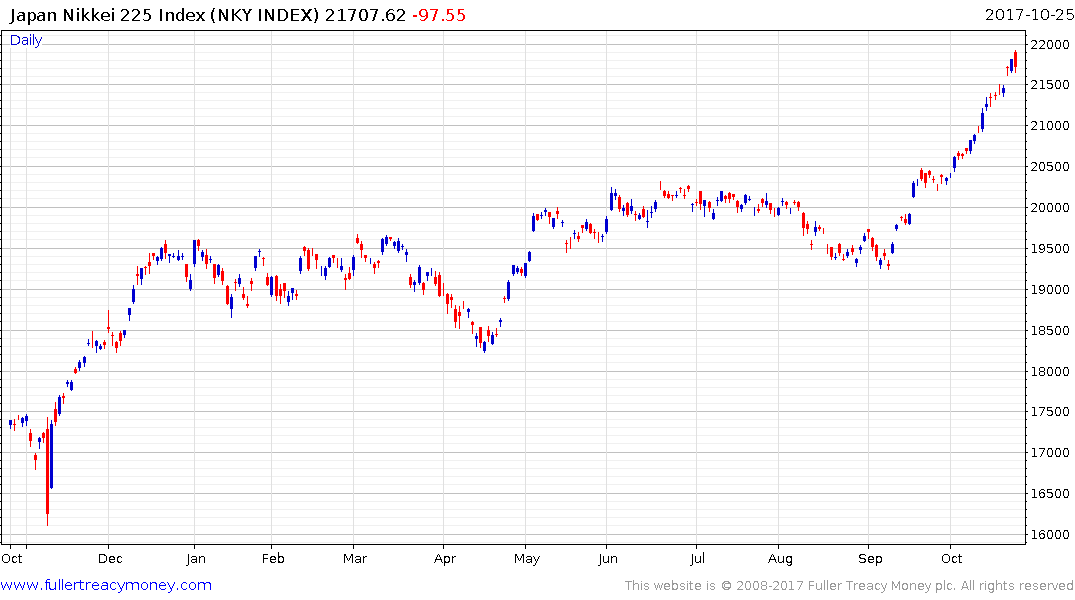 I also opened a short in the Dow Jones Industrials Average December contract. I believe the potential for some form of consolidation or potentially mean reversion outweighs potential for an acceleration higher at this stage. My short was opened at 23265.5 including spread-bet dealing costs.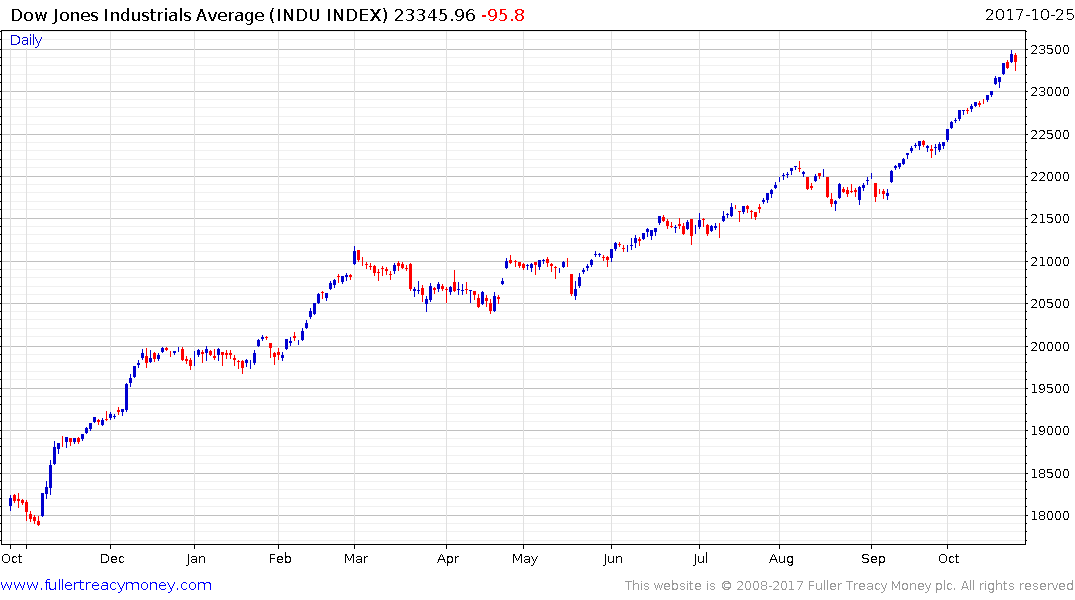 Back to top