Eoin's personal portfolio April 11th 2018
One of the requests subscribers have asked for most over the last few years has been to have an easy way to find what positions I have open at any given time. Therefore, I repost this section on a daily basis and the title will always include the date of my most recent trade.


I bought the VenEck Vectors Junior Gold Mining ETF today at $33.49 for a June contract. My supposition is that the unusually inert environment on gold shares will be resolved with a break on the upside should gold sustain a breakout from its 5-year base formation.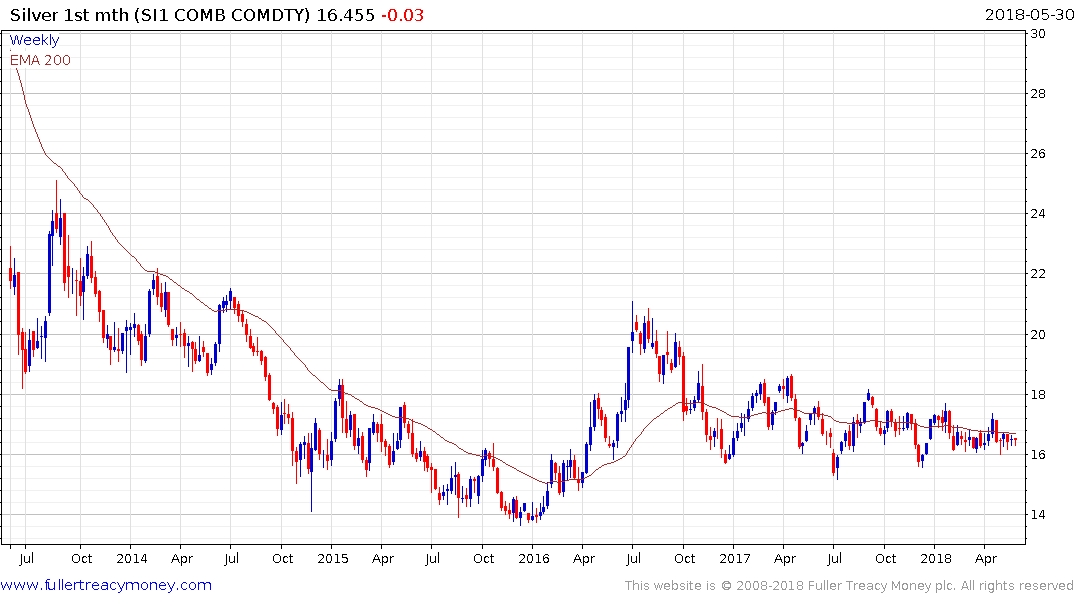 I bought silver on March 23rd because I believe that it is likely to play catch-up with gold. I initiated a long in the May contract at $16.593 including spread-bet dealing costs.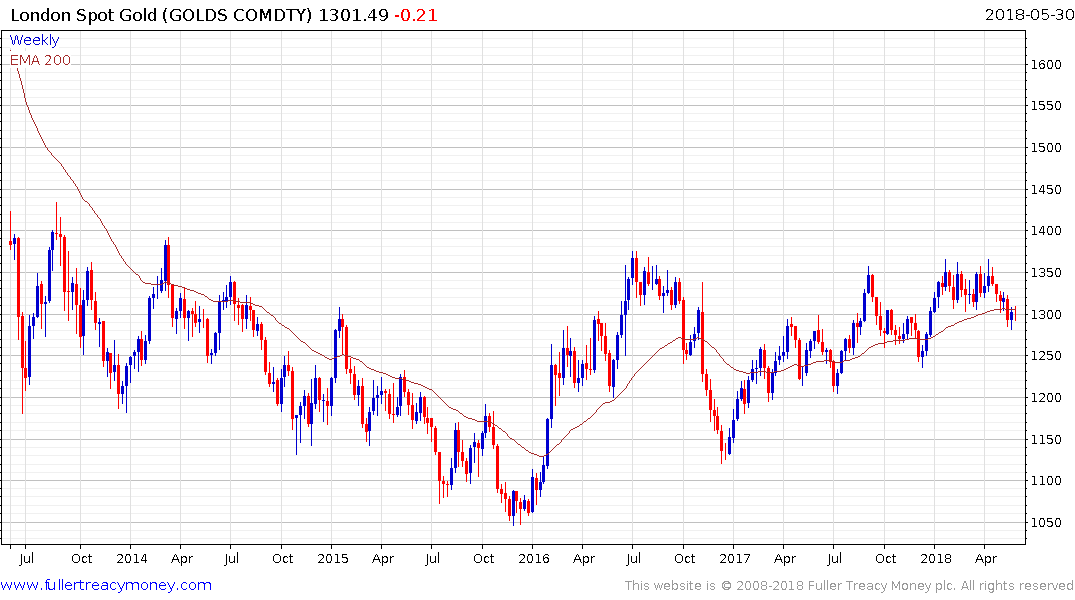 I bought gold on March 21st on the belief that the region of the trend mean will continue to offer support and that it has potential to rally further on continued uncertainty in risk assets. I opened a long in the April contract paying $1320.40. It was rolled forward today into the June contract with a new entry point of $1356 including spread-bet dealing costs.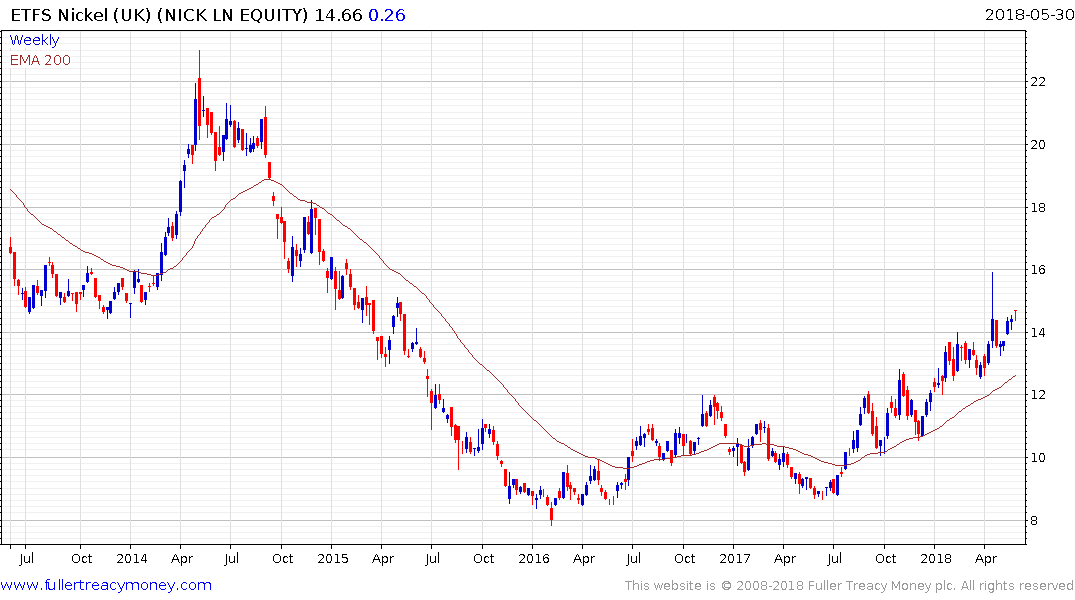 I opened a long in the ETFS Nickel contract on November 2nd at $12.613. and continue to hold the position. Medium-term, nickel is the most depressed of the industrial metals so it has potential to play catch-up not least as battery technology continues to improve.
Back to top