Eoin personal portfolio stock market longs rolled forward at a profit
My in the November contract for the FTSE/Xinhua China A50 Index were rolled forward last night. The first position opened on November 10th at 7608.3 and the second opened on November 18th at 7494 were sold at 8095 and new positions in the December contract were opened at 8121 including spread-bet dealing costs.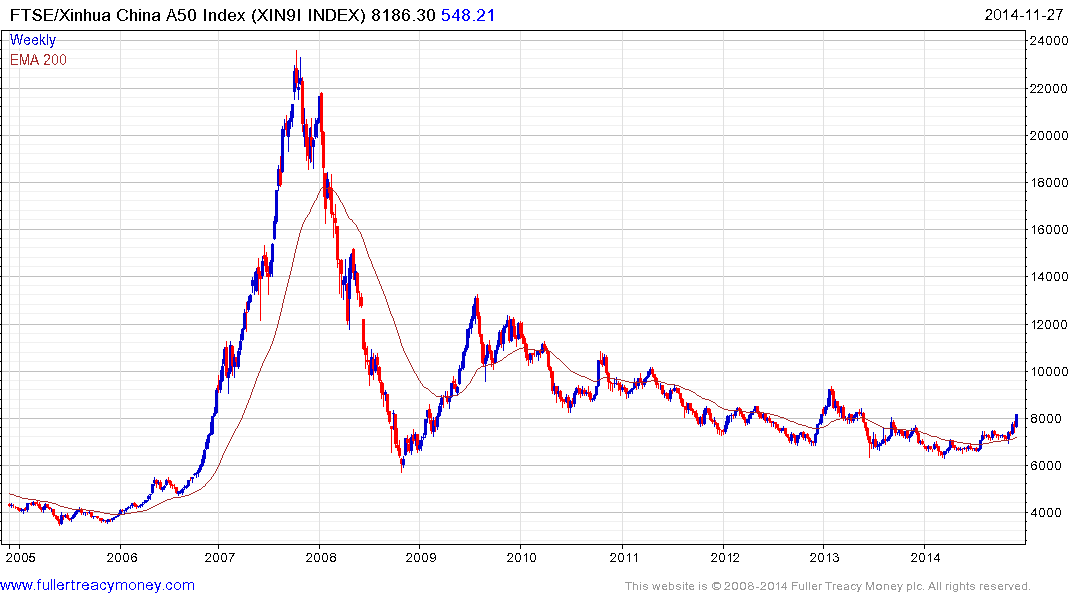 The Index has been resurgent over the last month and this rally appears similar to that posted in late 2012. The measure of medium-term demand dominance will be whether it finds support in the region of the 200-day MA on the first substantial pullback. In the meantime a clear downward dynamic would be required to check momentum.
Back to top