Emerging Asia Hit by Biggest Foreign Investor Exodus Since 2008
This article by Yumi Teso for Garfield Clinton Reynolds, and Adam Haigh for Bloomberg may be of interest to subscribers. Here is a section:
"It's not a great set-up for emerging markets," James Sullivan, head of Asia ex-Japan equities research at JPMorgan Chase & Co., told Bloomberg TV from Singapore.

"We've still only priced in about two thirds of the U.S. rate increases we expect to see over the next 12 months. So, the Fed is continuing to get more hawkish, but the market still hasn't caught up."

While many emerging-market investors and analysts have praised Asian economic fundamentals, pointing to world-leading growth rates and political stability, some are starting to raise red flags as global liquidity starts to shrink. The Bloomberg JPMorgan Asia Dollar Index sank to a 2018 low on Monday, extending two weeks of declines after the Fed and European Central Bank both took steps toward policy normalization.

Yet some still remain optimistic. Bank of America Merrill Lynch expects some of the regional currencies including the baht and the Philippine peso to appreciate slightly by the end of the year, a research note sent Monday showed. Six of 10 best- performing emerging currencies so far this year are in Asia, led by the ringgit's 1.2 percent advance and the Chinese yuan's 1.1 percent gain.
By tightening monetary policy after leading the world in easing, the USA is effectively exporting its monetary policy to the rest of the world. More than few of the more troubled emerging markets have had to move aggressively to support their currencies but continued selling pressure suggests they probably have more work to do to shore up investor confidence.
On my daily click through of markets I was particularly struck by how many emerging markets are making new lows at just the same time their respective currencies are breaking downwards against the Dollar. That is equally true of eastern European markets as it is of Asia and Latin American markets.
These declines are going to create attractive medium-term investment opportunities but perhaps not until the interest rate increases we are seeing right now gain traction and the Dollar stops rising against emerging market currencies.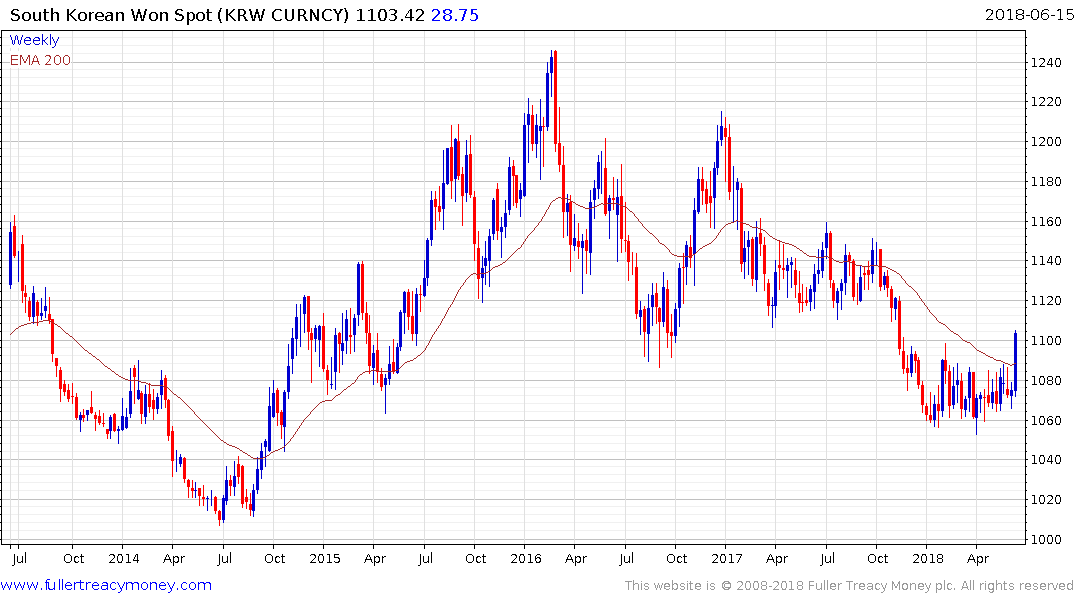 The Korean Won which has been a stalwart in the region broke lower on Friday and extended its decline today.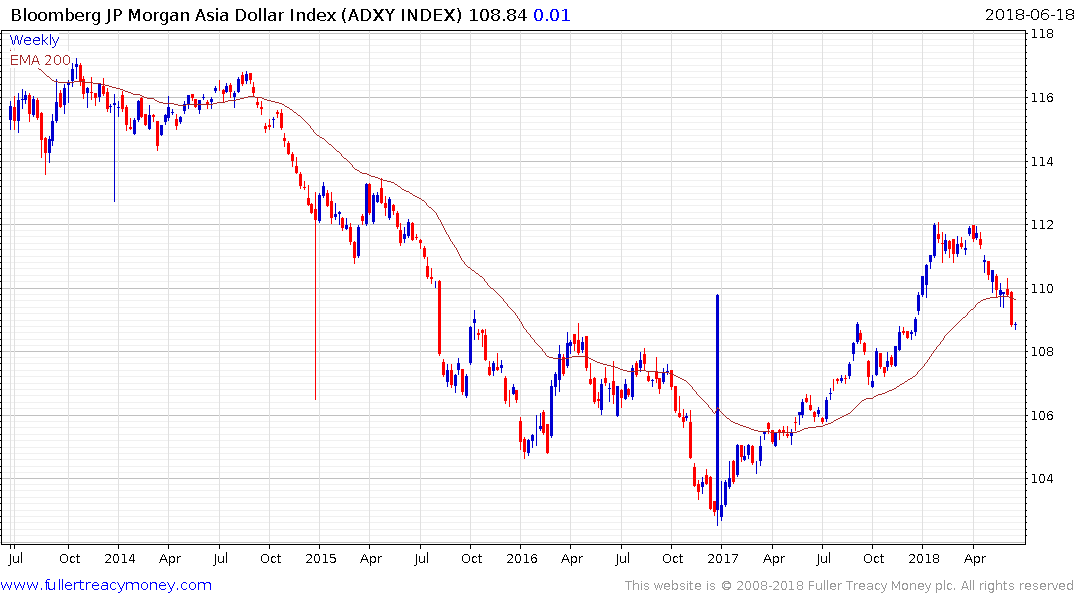 The Asia Dollar Index broke below its trend mean last week and a clear move back above it is going to be required check potential for a further test of underlying trading.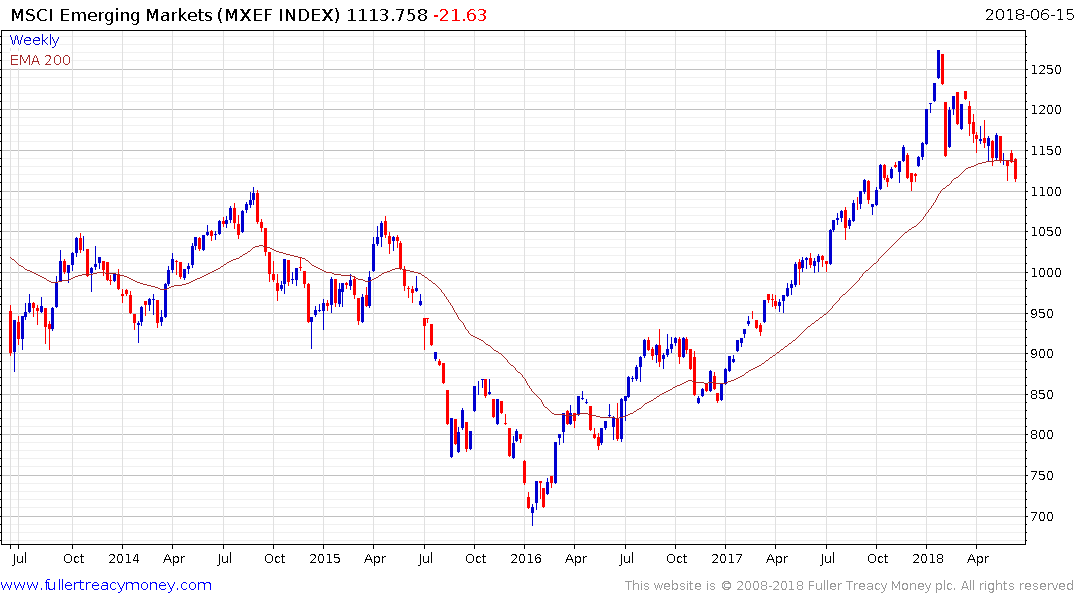 The MSCI Emerging Markets Index has also broken below the trend mean and has held a consistent progression of lower rally highs since hitting a medium-term peak in early February.
Back to top