Email of the day on UK listed gold shares:
Fresnillo and Hochschild, both on LSE, have had a waterfall downdraft of about 10 pc this month, whereas many gold/silver miners on the HUI or in Sydney are going sideways or upwards, and even Randgold seems to be bottoming. Would you care to comment on why this is happening? Yours anon
Thank you for this email and as it happens it is a subject I was looking into last night. There is certainly an anomaly evident where UK listed precious metal miners are underperforming while those listed elsewhere appear to be doing better on aggregate.
My first instinct was to think this condition may be currency related, but the Pound has been relatively stable over the last few weeks while the shares of companies like Fresnillo and Hochschild have pulled back sharply.
However, I wonder whether the relative position of UK miners relative to their international peers might be the cause of recent underperformance. The Pound collapsed in 2016, particularly following the Brexit vote, and that lent a significant tailwind to the miners you mention. With the Pound being quite stable, but confidence in the ability of gold to rally in a rising interest rate environment waning being at a low ebb then they have further to decline relative to the depressed levels of miners listed elsewhere.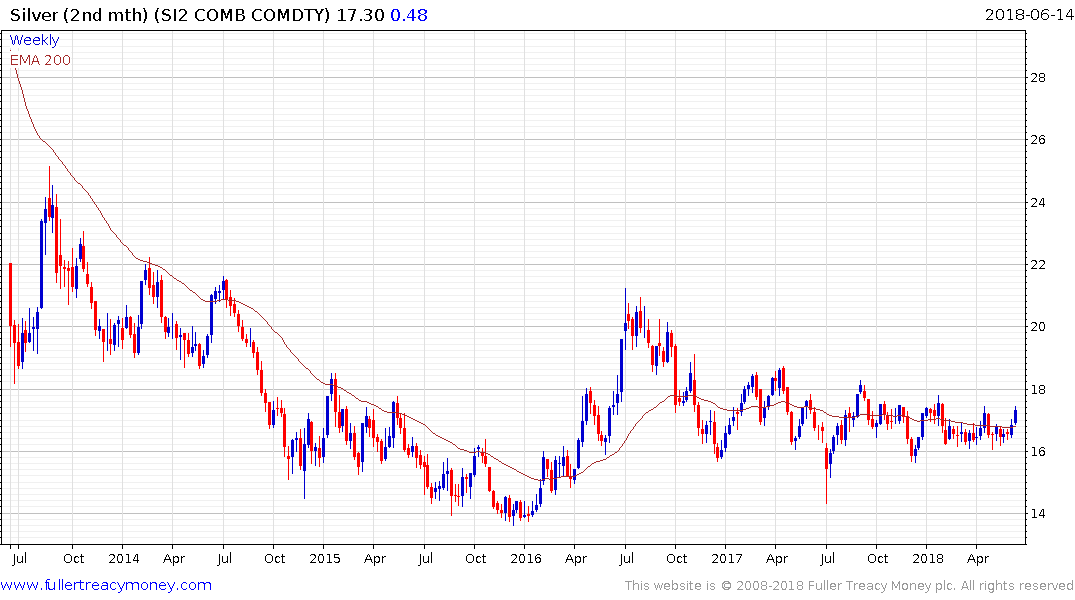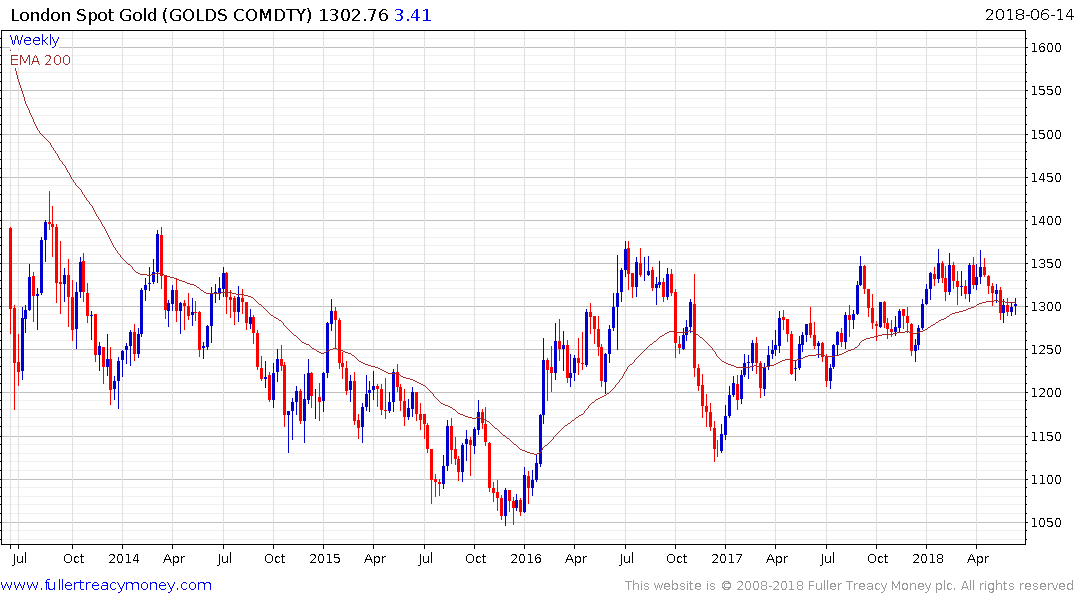 More importantly, silver is back testing its April high and gold is at least steady in the region of the psychological $1300 level and the trend mean. If they can improve upon recent firming that is likely to represent a tailwind for gold miners.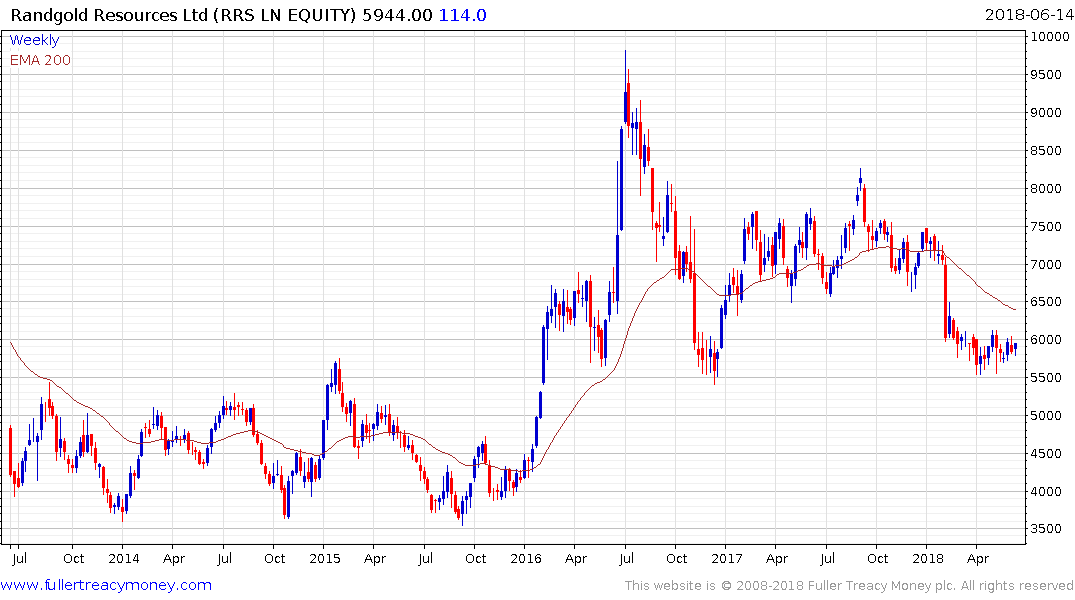 Randgold Resources is firming from the region of the upper side of the 2013 through 2015 range and a sustained move above the trend mean would confirm a return to medium-term demand dominance.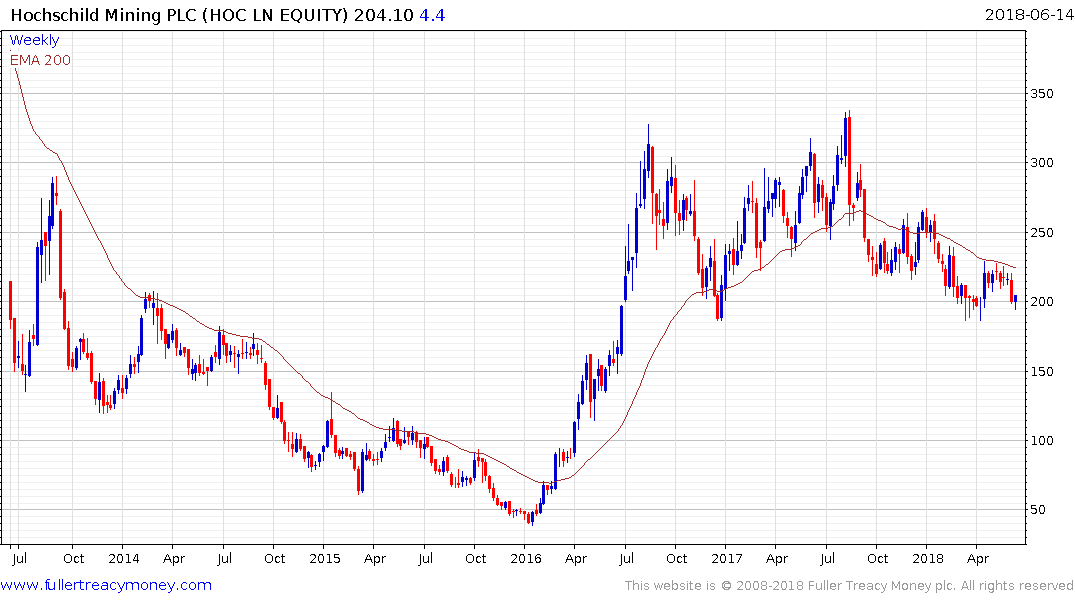 Hochschild is at least steadying from the lower side of a two-year range.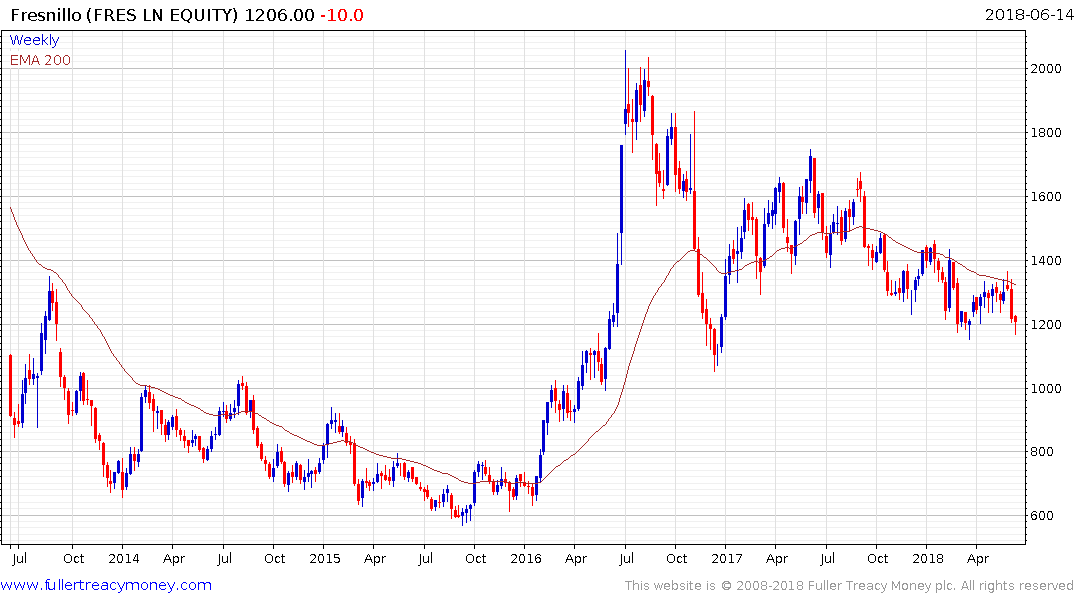 Fresnillo is currently testing the region of its lows while Centamin Mining has a similar pattern.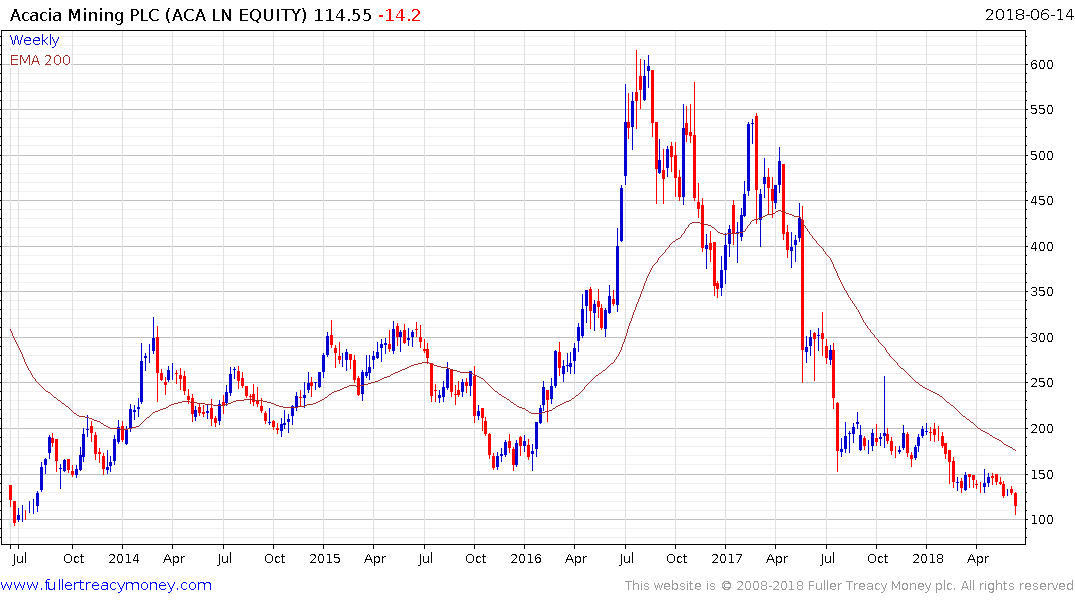 At the more speculative end of the spectrum Acacia Mining is back testing the psychological 100p level which has offered support in the past.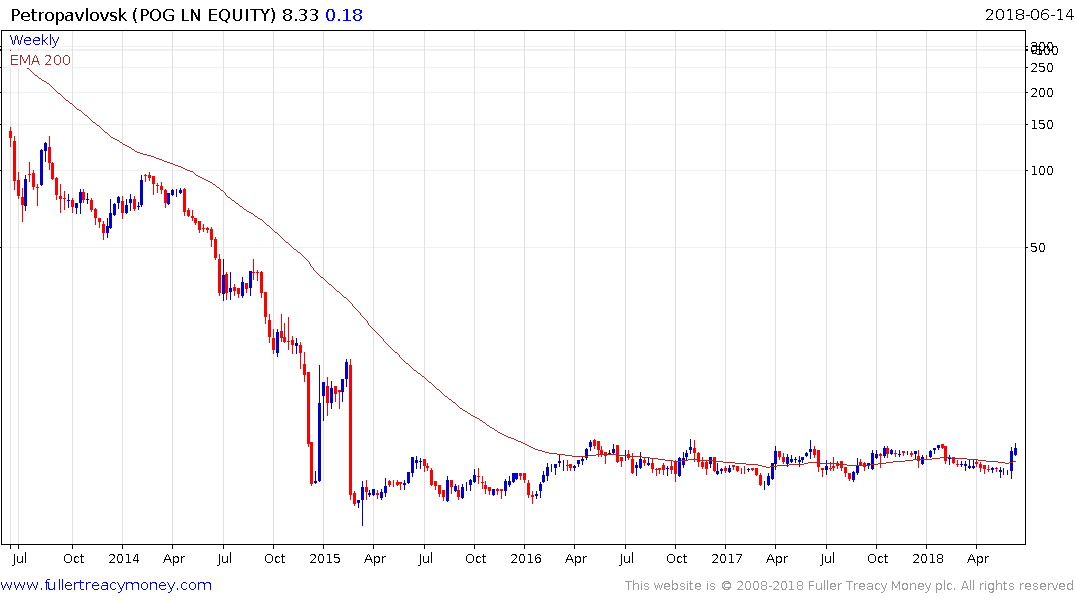 Petropavlovsk fired its CEO last week, posted an upside weekly key reversal and following through on the upside this week to test the upper side of a two-year range.
Back to top