Email of the day on the tin supply deficit
You have mentioned Afritin Mining as a tin miner to watch. Michael Rawlinson is new board member and believes it could become a billion $ company.

AfriTin NED - Michael Rawlinson Introduction - YouTube

Michael Rawlinson's CV in mining is impressive

Michael Rawlinson has over 25 years experience in mining finance as research analyst, corporate financier, investor and non executive Director. He as the Global Co-Head of Mining and Metals at Barclays investment bank between 2013 and 2017 having joined from the boutique investment bank, Liberum Capital, a business he helped found in 2007. Prior to that he was a Partner at Cazenove and MD at JP Morgan Cazenove.

He is currently Chairman of Balkan mining development company Adriatic Metals plc, a Senior Independent Non-Executive Director at precious metals producer Hochschild Mining and Independent Non-Executive Director at African mining services provider Capital Limited.

I am no expert but this looks like a large flag forming since April and we have now reached the apex of the triangle on the FM weekly chart.
Thank you for this information which may be of interest to the Collective. Indonesia is the primary producer of tin and they are considering a ban on exports of concentrate. The market was already in a chronic deficit and that announcement two weeks ago raised fears tin would be in even shorter supply. The inability of primary producers to increase output and the ongoing difficulties countries like Myanmar and Indonesia are having with COVID have contributed to the squeeze.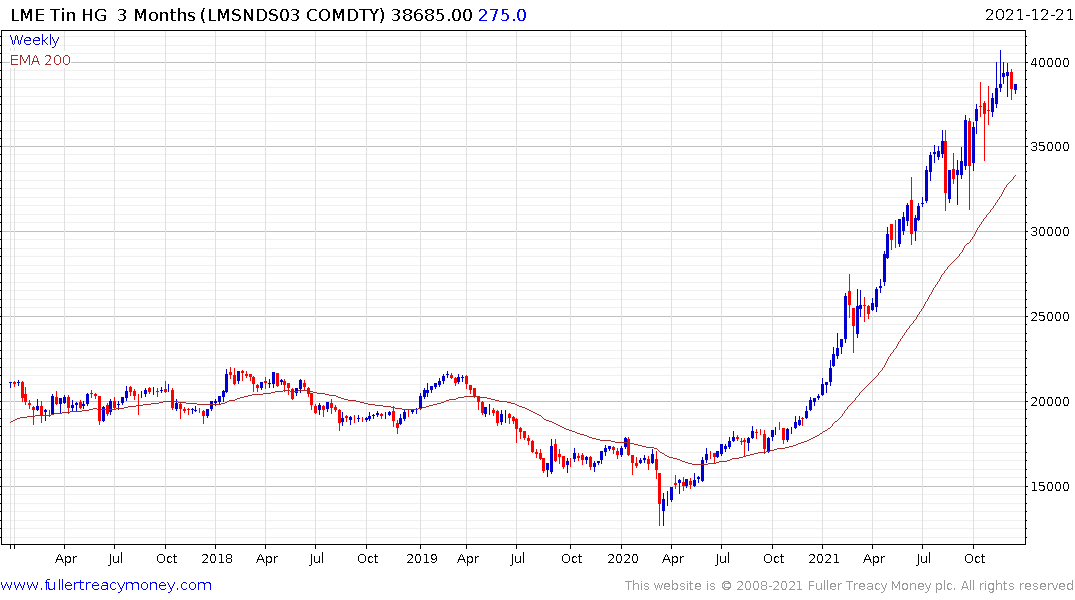 Tin prices broke out to new highs in July, consolidated for about six weeks and extended the move. The price continues to trend higher and a sustained move below $35,000 would be required to question medium-term scope for continued upside.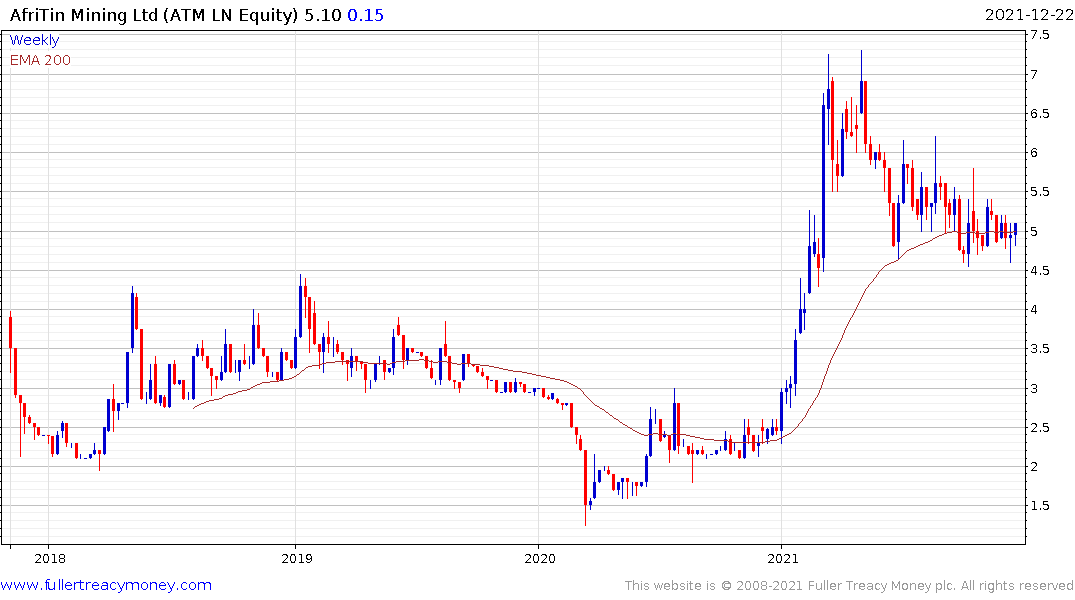 I last wrote about AfriTin in July when the price of the metal was breaking out. Since then, it has been consolidating and, as you point out, is now testing the sequence of lower rally highs. The company successfully got its pilot program up and running in 2021 and is producing more than a 100,000 tonnes of tin concentrate per month.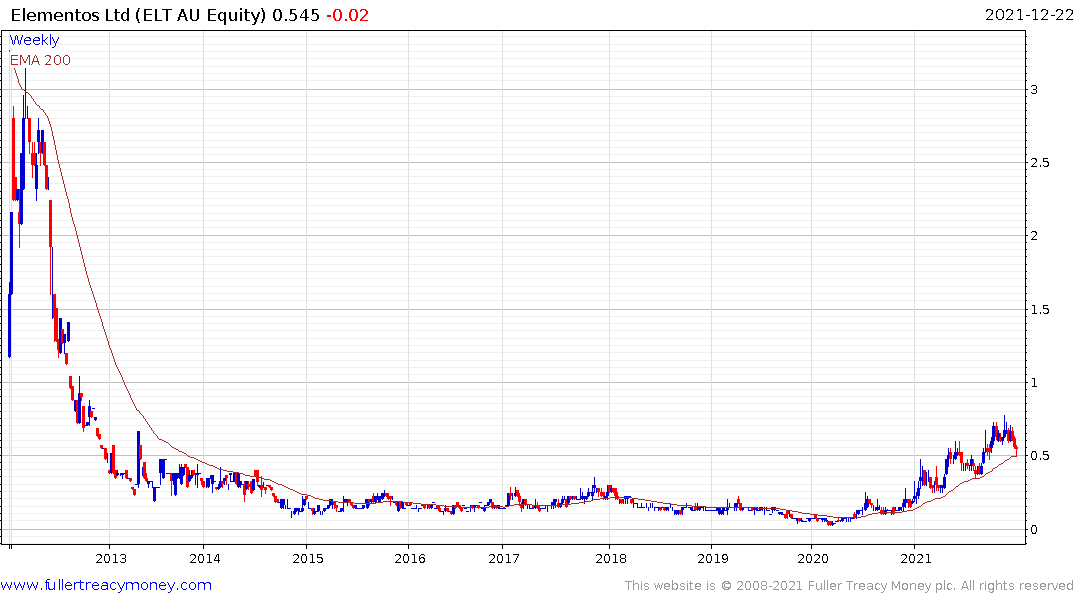 Australia's Elementos is still a development stage company with production expected to begin in 2025. The company has about A$5.5 million in cash and the share continues to hold a sequence of higher reaction lows as it tests the region of the 200-day MA.
Back to top