Email of the day on the sequence of breakouts.
As someone who has no stake in Cryptoland, it is increasingly baffling, and frustrating to see the continued rise of virtually everything in that world. Particularly notable has been the rise of Bitcoin "Miners" RIOT in the US and ARGO in the UK, each of which has seen their share prices rise by roughly 50x in the last few months, with a notable explosion higher once Bitcoin rose through $20,000. Is it fair to say that these are like the Gold Explorers, the highest Beta plays that investors now feel comfortable owning now that Bitcoin, then Ethereum, then the other Alt Coins have roofed it?
Bitcoin miners are creating new supply and represent the only opportunity to obtain tokens below the prevailing price. That means they are heavily leveraged to price rises above the marginal cost of production. In that regard they are similar to the gold explorers. High-cost producers tend to move more as prices rise because the move into profitability is life changing for their prospects.
Charlie Morris' Bytetree terminal uses his custom network strength indicator to attempt to come up with a fair value price for bitcoin. Today, that level is $32,721. I don't know that network strength is particularly relevant but what we can conclude is that anyone successsfully mining bitcoin today is making money.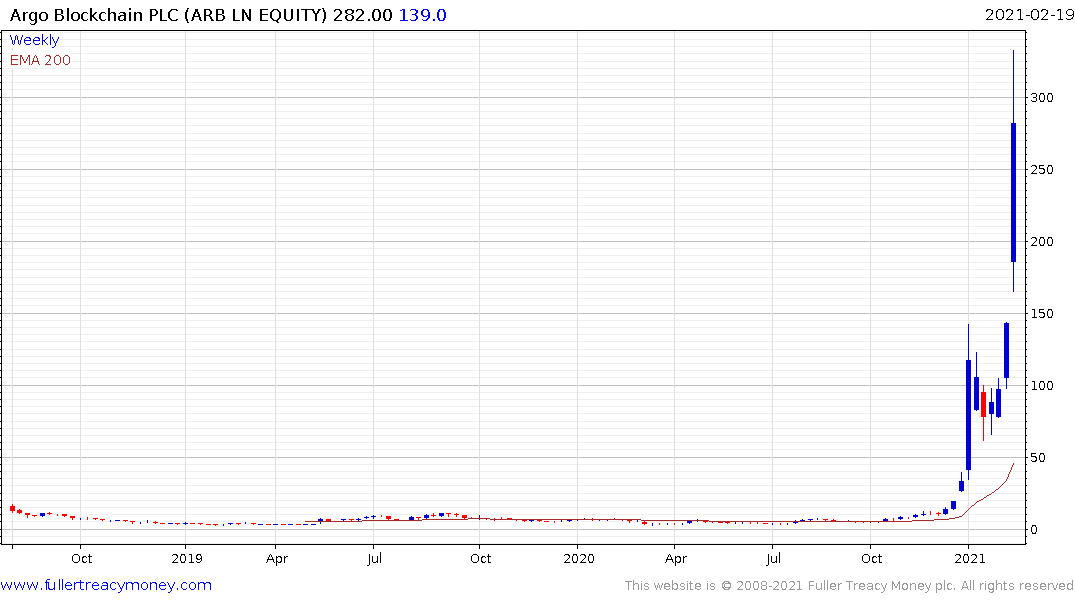 Argo Blockchain completed its base formation in January and continues to extend the breakout.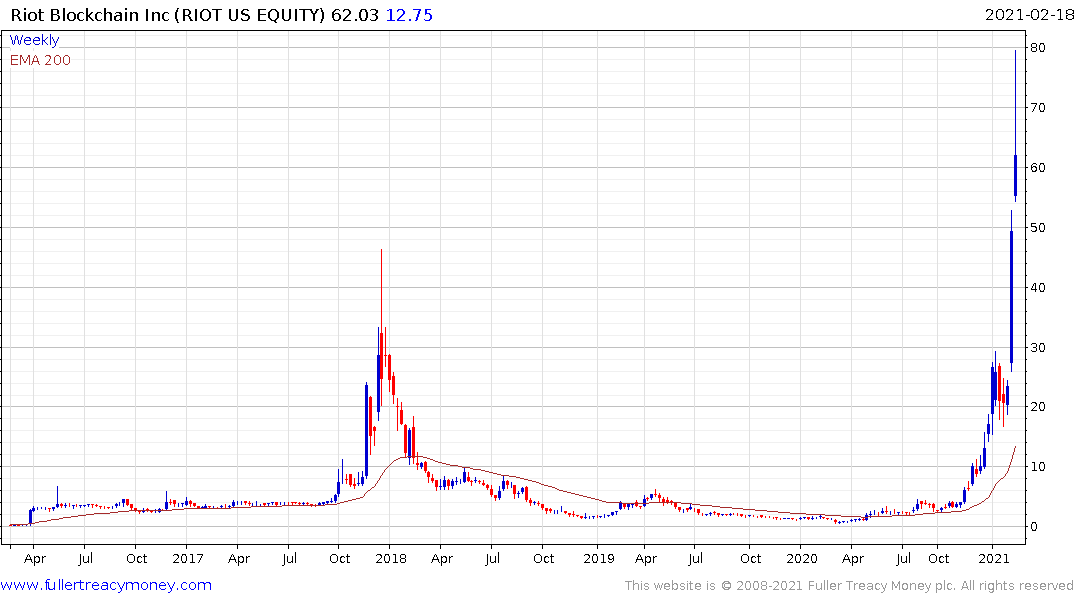 Riot Blockchain broke above its 2017 peak this week.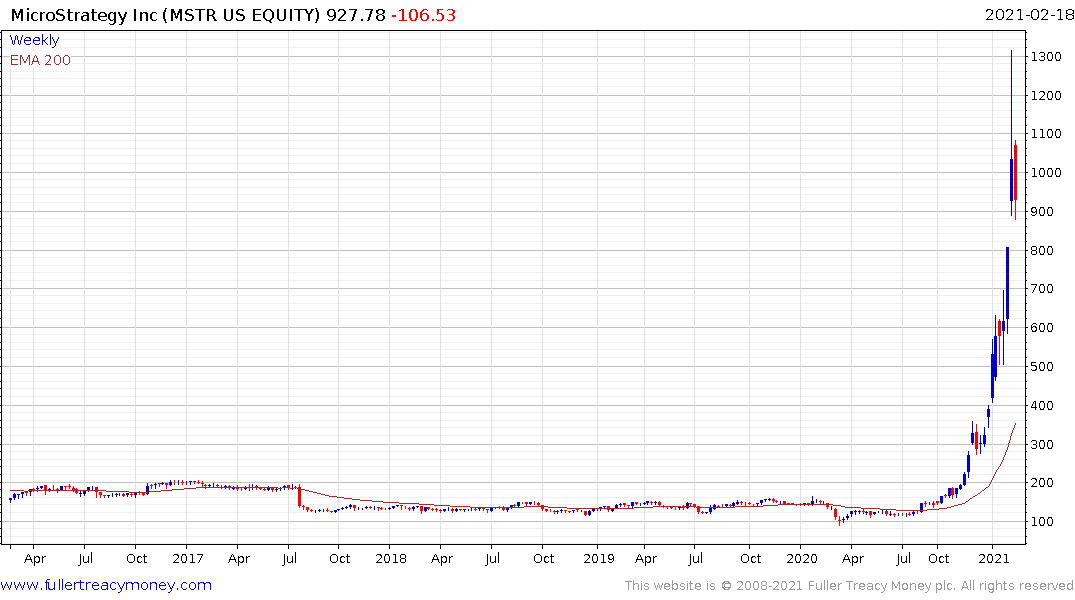 Meanwhile bitcoin continues to extend its uptrend. This article from Bloomberg covering Microstrategy's successful issuance of $1.05 billion in convertible bonds, to fund crypto purchases, is a further example of how eager investors are to participate in this bullish cycle.
Back to top