Email of the day on the platinum/gold ratio:
Thanks a lot for a very informative comment of the day today. Can you please share your opinions on platinum/gold at your convenience. Thanks in adv. best rgds.
Thank you for this question which is topical considering the recent turn to outperformance by the precious metals sector.
Platinum is trading at a substantial discount to gold which is unprecedented in the last 35 years.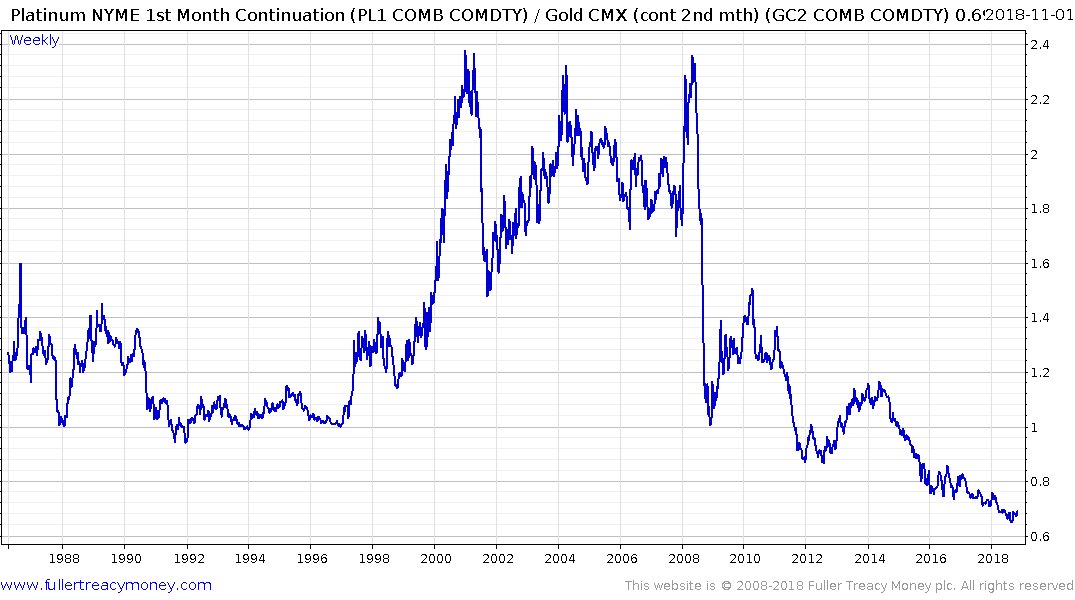 Mrs.Treacy and I were having a discussion last night about buying another car. I think that considering the discount diesel cars are selling at right now that they offer good value and are unlikely to be outlawed because they are still overwhelmingly used in haulage and transportation. She is more in favour of an electric vehicle which have zero emissions, are very fashionable right now, but have terrible resale value. I think we'll end up getting a hybrid if we get a new vehicle at all, considering the convenience of Uber and the fact we both work from home. https://www.bbc.com/news/science-environment-42666596
This is an important consideration for platinum since the primary source of demand is from catalytic converters for diesel vehicles. Charging infrastructure is still immature for electric vehicles but major car companies have made the decision to adopt electric vehicles so we are going to see more on the streets over the course of the next decade. Concurrently, platinum supply has been constrained by the relative scarcity of the metal and the difficulty in mining it. More than a few miners have gone bust which has brought some balance back into the market.
The ratio continues to hold a sequence of lower rally highs but has stabilised over the last month. A sustained move above 0.75 would be required to break the medium-term downward bias.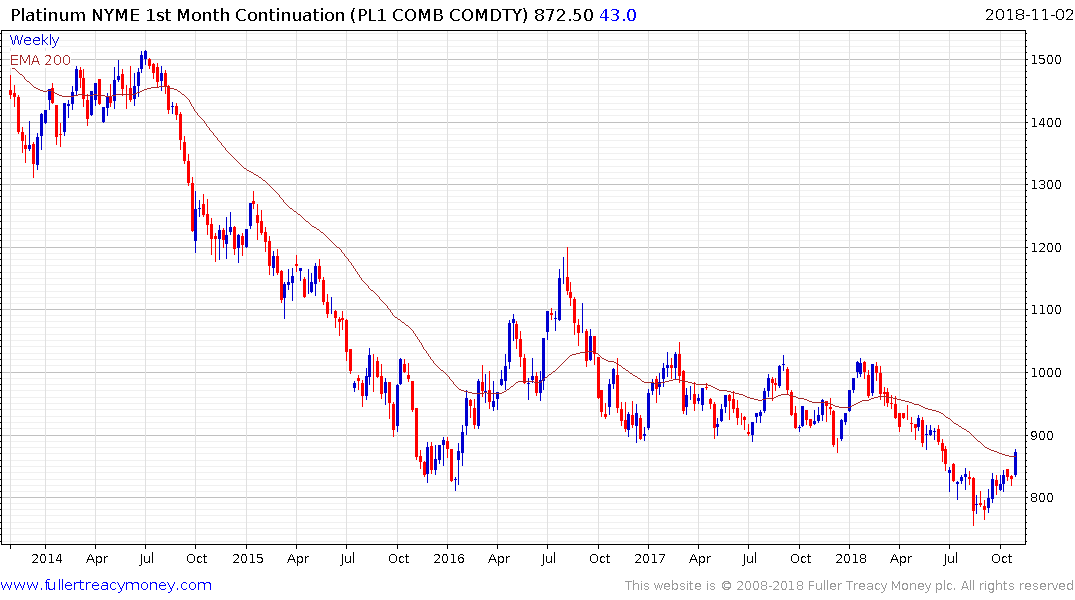 Meanwhile in absolute terms platinum has broken its seven-month downtrend and closed above its trend mean today.
Back to top