Email of the day on the lack commonality in luxury goods companies
I read this article about luxury goods in today's FT and then ran through your luxury goods section in your Favourites in the Chart Library. I cannot see a common pattern in the charts. Since this a major element of what you teach in the Chart Seminar, I would like your thoughts on this particular case.
Remy Cointreau was among the greatest beneficiaries of the largesse of Chinese officialdom since its expensive liquors were consumed at so many dinners. This all came to a halt in 2013 when Xi Jinping's corruption crackdown gained traction. Conspicuous consumption suddenly became unfashionable as bloggers posted photos of cadres wearing luxury watches. This was highlighted most poignantly at this year's annual Party meeting when a number of high profile wives of senior officials were seen holding cheap plastic handbags rather than the Chanel and Hermes bags of previous years.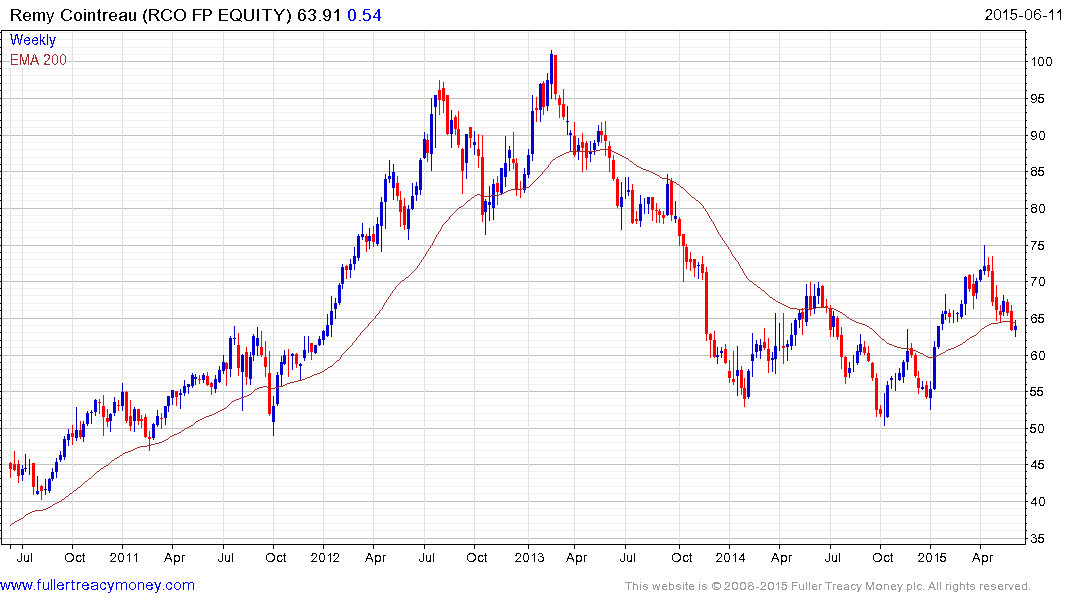 None of this is good news for luxury brands. The political protests in Hong Kong at the end of last year deterred mainland buyers and sales suffered. Friends in the diamond industry tell me that sales were down 40% over the holiday period. While in China in April, major brands such as Cartier were advertising discounts of 5% in Hong Kong to attract mainland consumers for the May Day holiday. This article from Bloomberg on Monday highlights the difficulties luxury goods companies have in developing an online presence.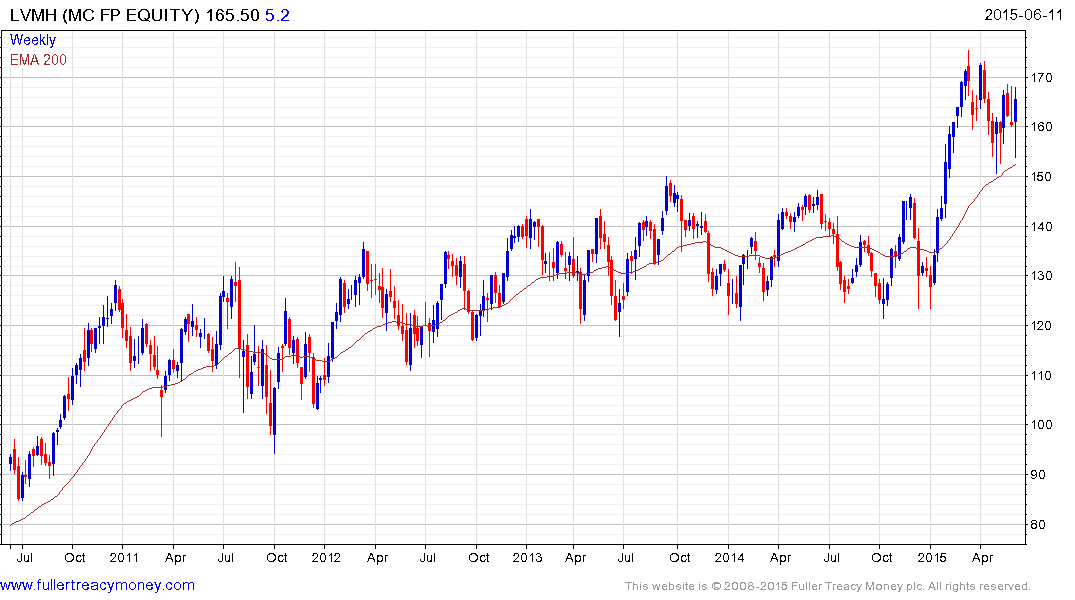 A great deal of this negative news in already in the price but it has contributed to the loss of commonality evident in the sector. A click through of the related shares now shows that there are clear winners and losers. A number of the more recognisable Eurozone brands have returned to test the region of their respective MAs.
Back to top