Email of the day on the effects of a weaker Rupee
Is a crashing Rupee good or bad for India? Big debates here. Exports more competitive, of course, but how far is these external accounts a driver of Indian growth? Isn't India one giant domestic economy and isn't therefore a stronger Rupee good in the shape of lower oil and energy prices (rural villages) and overall business and consumer confidence? Happy for the community to discuss
Thank you for this question which has a number of facets and is likely to be of interest to the Collective. India has a large domestic economy and a large current account deficit. The reason it has such a large and persistent current account deficit is because its export sector is not sufficiently developed to counter balance domestic demand. That contributes to the persistent weakness of the Rupee.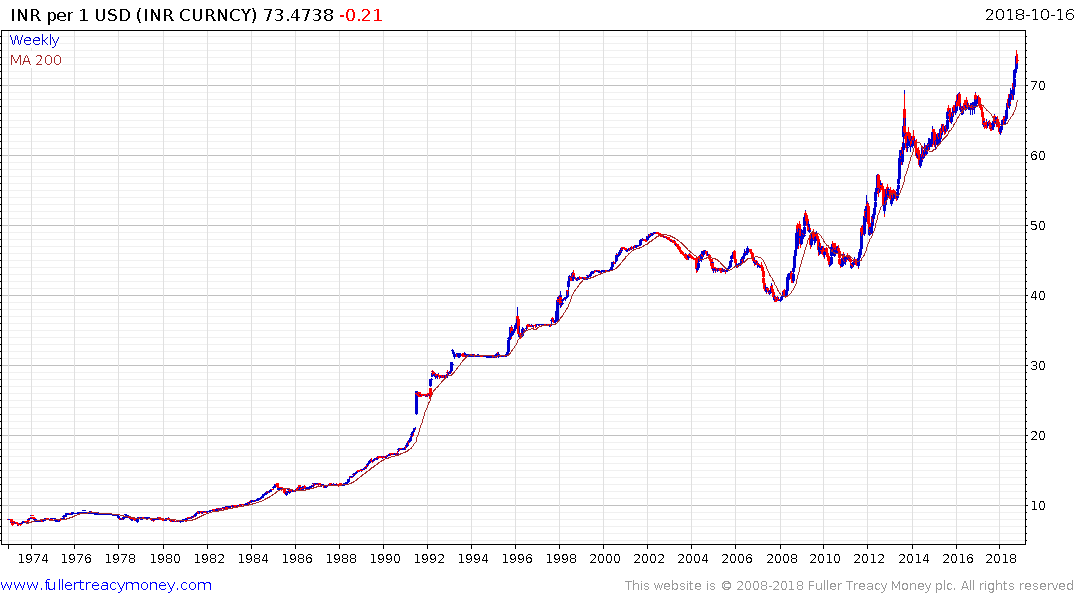 Following the acceleration lower in 2013 and Modi's election in 2014 it looked like the Rupee was capable of holding its low and even trending higher. That has not turned out to be the case and the currency is now trending lower once more. If we look at the long-term history, despite the trend, there have been multiple times when the currency steadied and these have corresponded with periods of outperformance for the market because they have encouraged foreign investors to participate.
The problem with a weak currency, as you point out, is that the even with a large domestic market commodity imports, and especially oil, become more expensive.
Right now, there is the additional question of how much further the Reserve Bank of India is going to push the banking sector to deal effectively with their bad loans? The Bombay Banks Index is currently unwinding a short-term oversold condition but will need to hold the recent low, on the next retest, to confirm more than temporary support.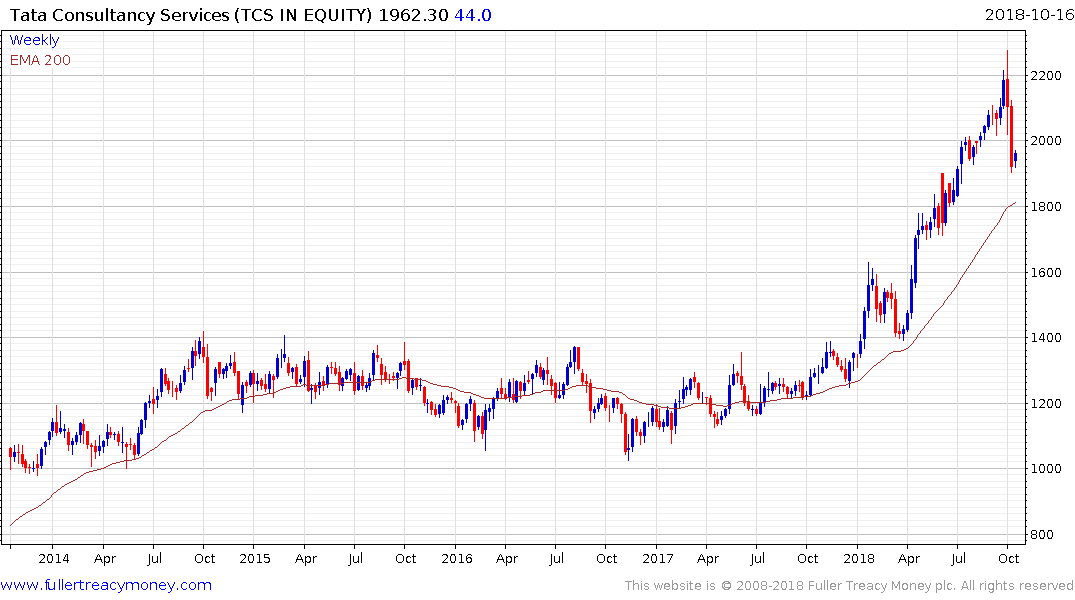 Companies like Tata Consultancy that bill in US Dollars but spend Rupees are well positioned to benefit from the decline of the currency. The share is currently unwinding a wide overextension relative to the trend mean but a sustained move below it would be required to question medium-term scope for continued upside.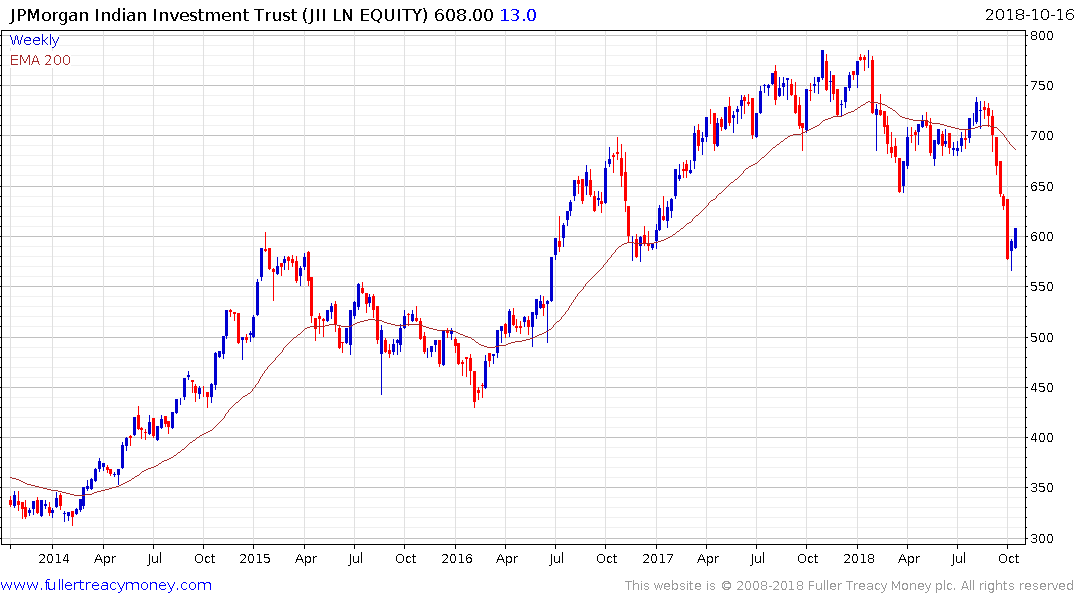 The JPMorgan India Trust declined for six consecutive weeks before finding near-term support on Friday. It is now rebounding and has plenty of scope to unwind its wide overextension relative to the trend mean. However, a sustained move back above it would be required to question the medium-term downward bias.
Back to top