Email of the day on the Dollar and Yen
I very much enjoyed last Friday's and yesterday's audio recordings. I think too that we are close to entering the final phase for this bull run notwithstanding a potential pull-back first. The expected further liquidity injections by the global central banks has intensified the hunt for yield. Emerging markets should do well as they offer both yield and the potential for large capital gains. Incidentally, if as David suggests, the $ index (developed markets) rises towards 100 again, will the EM currencies also weaken? Or as they have already fallen substantially in recent years, the dollar's rise against the developed market currencies will not impact EMs much? Your thoughts would be appreciated. I'm also interested in your views on $/Yen on a medium term basis.
Thank you for your kind words and I agree the strength of the Dollar is a major consideration in assessing the outlook for global markets.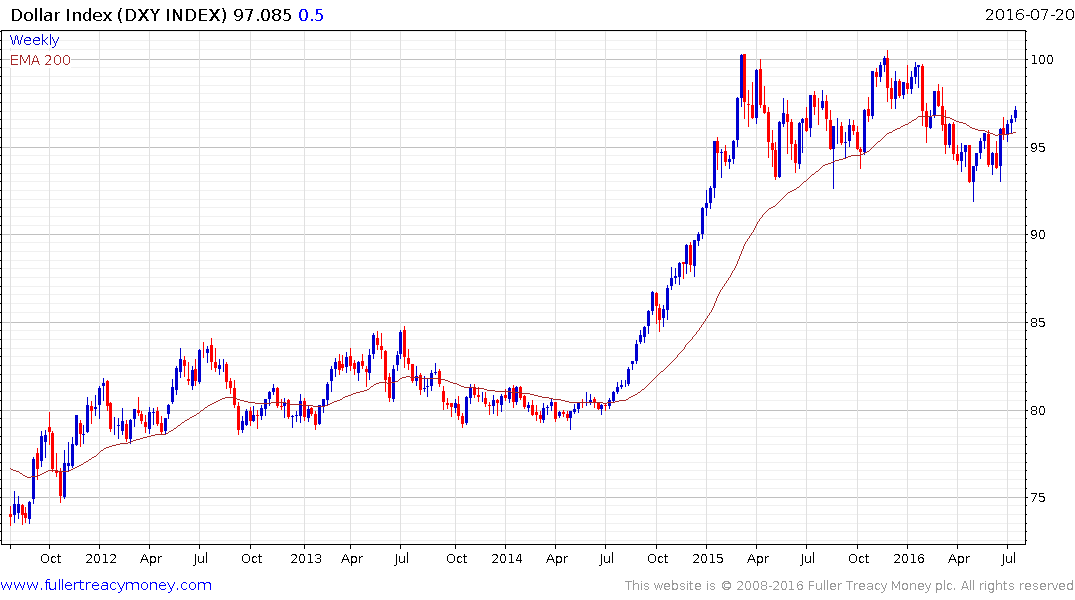 It is worth considering that the Dollar Index is composed of Euro (57%), Yen (13.6%) and Pound (11.9%), none of which one is likely to consider a strong currency at present. Therefore when we think about the Index's rebound from the lower side of its range we can legitimately question whether it is rallying because of dollar strength or weakness in the constituent currencies. The Index failed to sustain the break down from the yearlong range so a retest of the highs near 100 is looking more likely than not.
Considered in that light I think individual currencies need to be treated on their individual merits and among emerging market those with higher interest rates are likely to be more resilient to Dollar strength.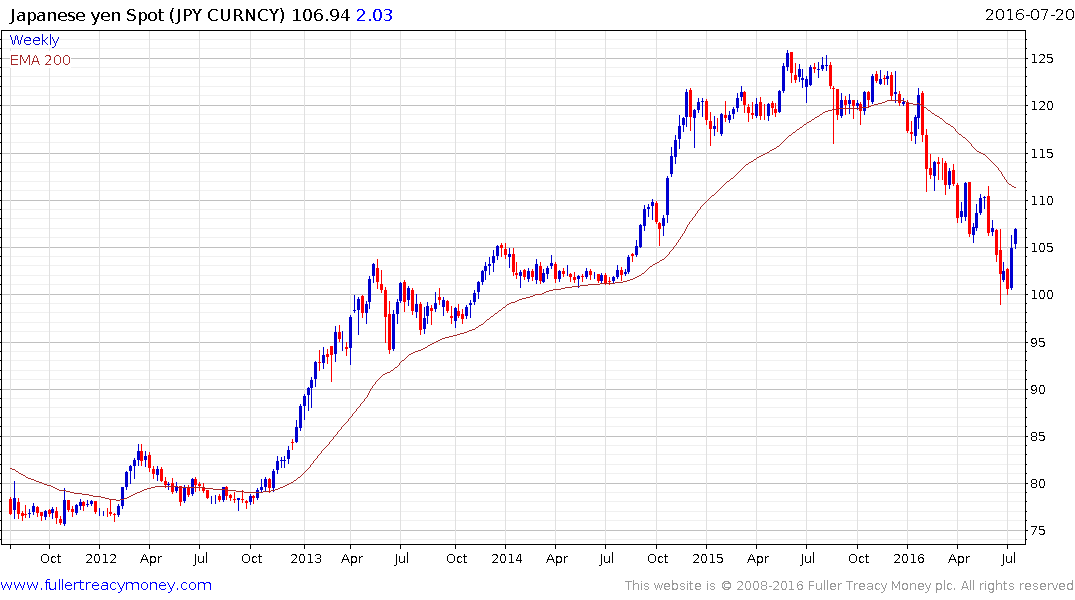 At the other end of the scale the Japanese need a weak currency and with the Dollar now testing the progression of lower rally highs it is looking increasingly likely that a medium-term low has been found.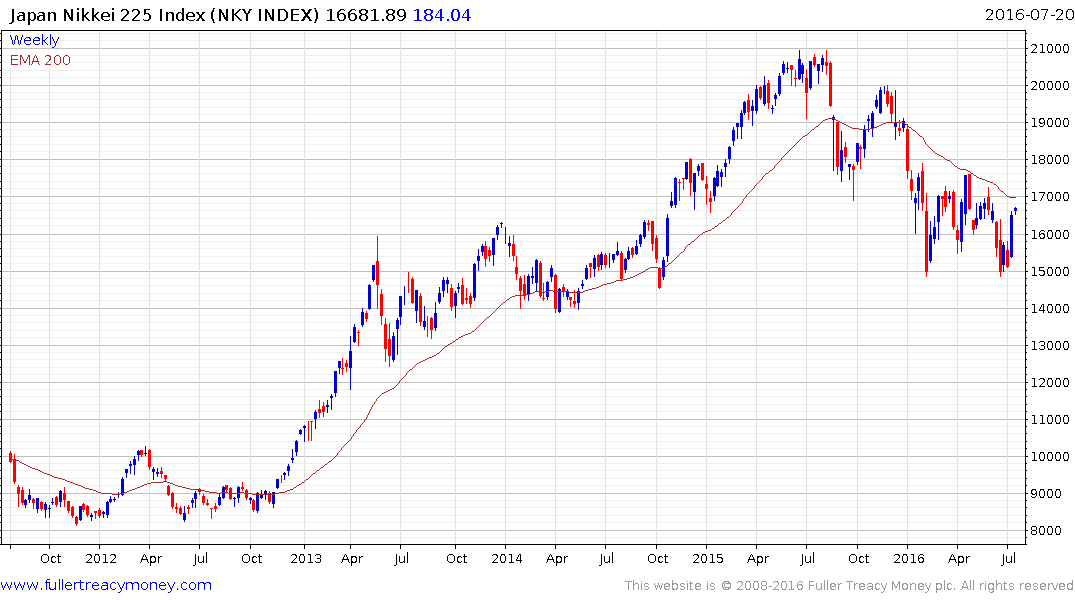 The Nikkei-225 is responding favourably to this development and has rebounded impressively from the 15,000 level. A sustained move above 17,500 would break the yearlong progression of lower major rally highs.
Back to top