Email of the day on the bond markets and labour market
I thought you may find this interesting. If we think we have a LT top on bond prices, the Powell put and fiscal excesses may just cause the next bull move and the move to higher inflation. I thought this FT chat on labor market was interesting ..best
Thank you for this email which is timely considering the extent of the rally we have seen in bond prices over the last few months. The Merrill Lynch 10-year Treasury Futures Total Return Index has rallied impressively and is now testing the sequence of lower rally highs evident since the middle of 2016. A short-term overbought condition is now evident and this is a natural area where resistance might be expected.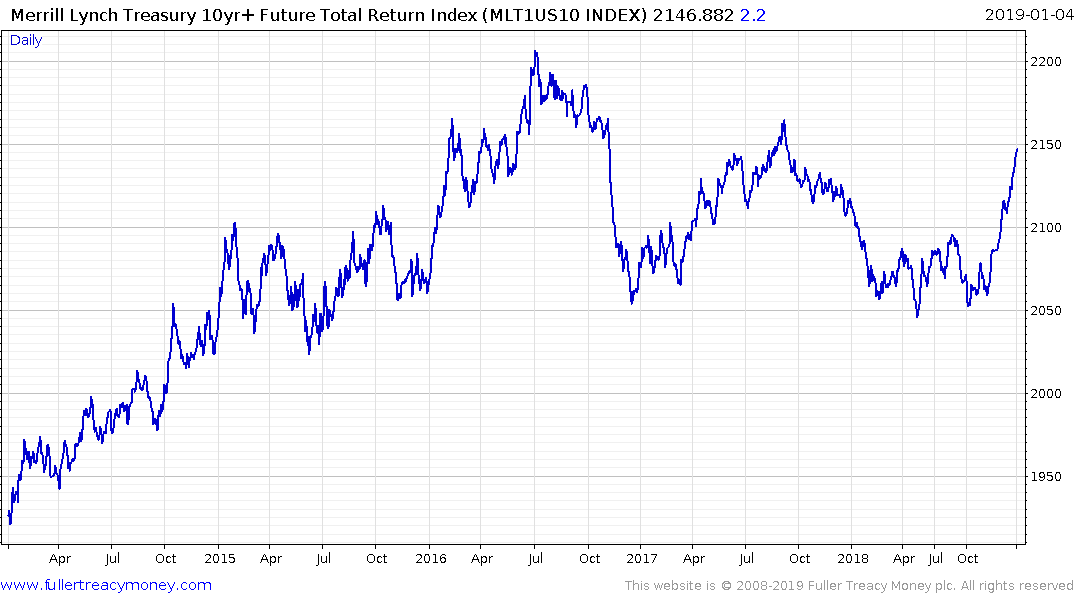 The big question therefore is how much of the rally in bonds was the unwinding of short positions and how much was demand for safe havens. Then how much was the question of hedging the risk of a future recession.
The Powell Put has been what the market has been looking for since he took office. The market tends to test new central bankers and it is now testing Powell. The pullback in stock markets has finally seemed to get the attention of central bankers with Powell's statements Friday being the clearest signal yet he will act to support prices.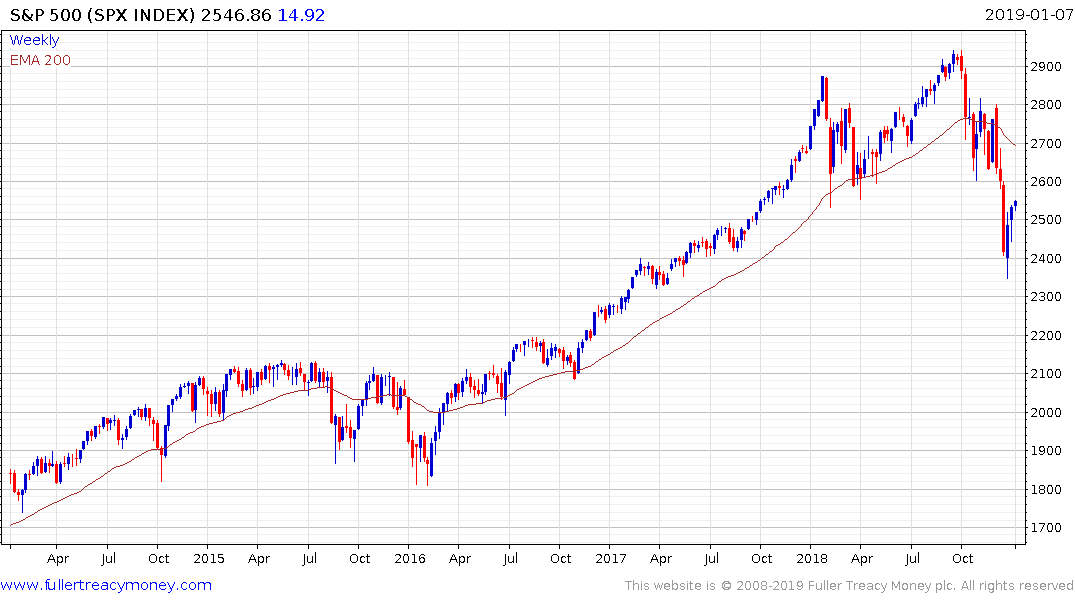 Showing a willingness is positive but many investors will likely want to see action before concluding the worst is over. A continued rebound in the stock market would help a lot in improving sentiment. The S&P500 is unwinding its oversold condition but has a significant amount of overhead resistance which needs to be overcome to return to a demand dominated environment.
Back to top