Email of the day on telecoms companies
Hi Eoin, would like to hear your opinion on the Global Telecom sector and AT&T in particular. Is there any reason why these high yielding but low growing stocks are so unloved? Tkx for your thoughts!
Thank you for this question. I was also looking at AT&T over the weekend and found the size of the decline puzzling. The most recent news is focused on the delay to rolling out 5G imposed on both AT&T and Verizon; resulting from a complaint by the FAA that their signals might interfere with aircraft.
That's probably responsible for the most recent down-leg, but the announcement of the Warner Media demerger in May is the more relevant news item. That was effectively an acquisition strategy for Discovery Media and AT&T will retail ownership of 71% of the combined group. The plan was to effectively create a streaming/media powerhouse to showcase HBO Max and rival Netflix.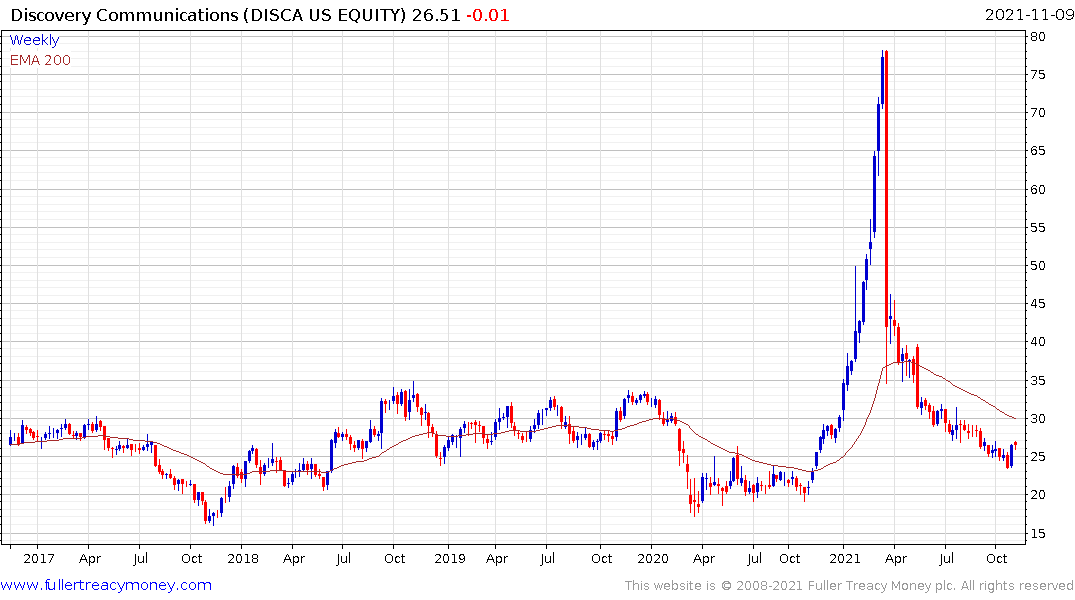 Discovery became a meme stock earlier this year and soared to previously unimaginable heights. Since then, it has collapsed and only began to offer initial signals of bottoming behaviour last week. Generally speaking, when both parties to a merger decline in a big way it is a signal from the market that the price is too rich.
The primary reason the global telecoms companies have been so unloved is they don't seem able to generate significant additional revenue from 5G despite spending a fortune building it out. I recently changed phone provider to AT&T from Verizon, saved $100 a month and they threw in 5G at no additional cost. Nevertheless, the firming action from a number of shares in the global sector suggests they are coming out the other end of the infrastructure build and will once more begin to build cashflows.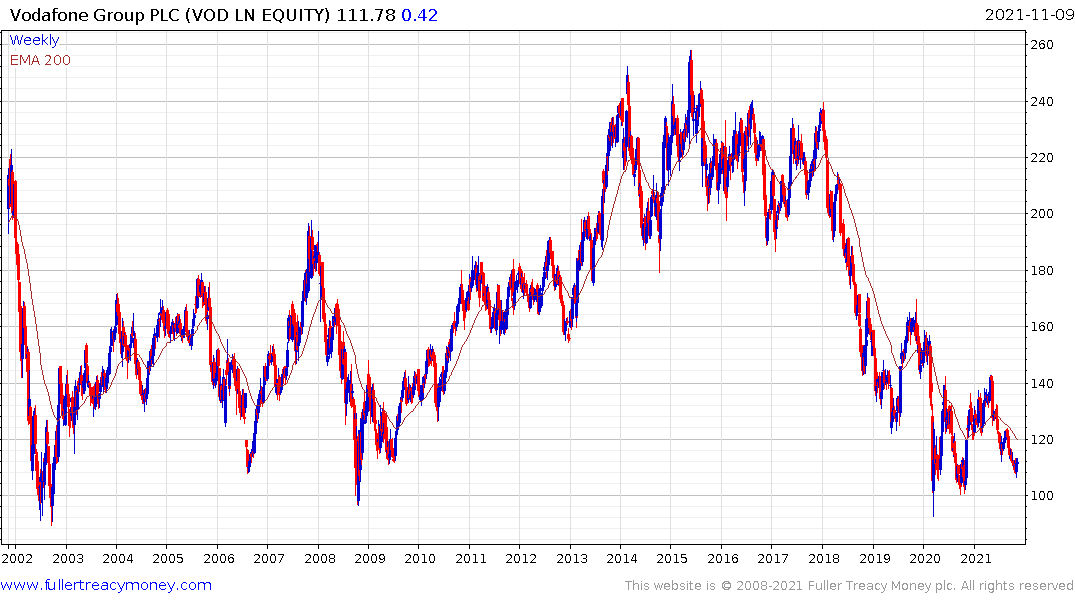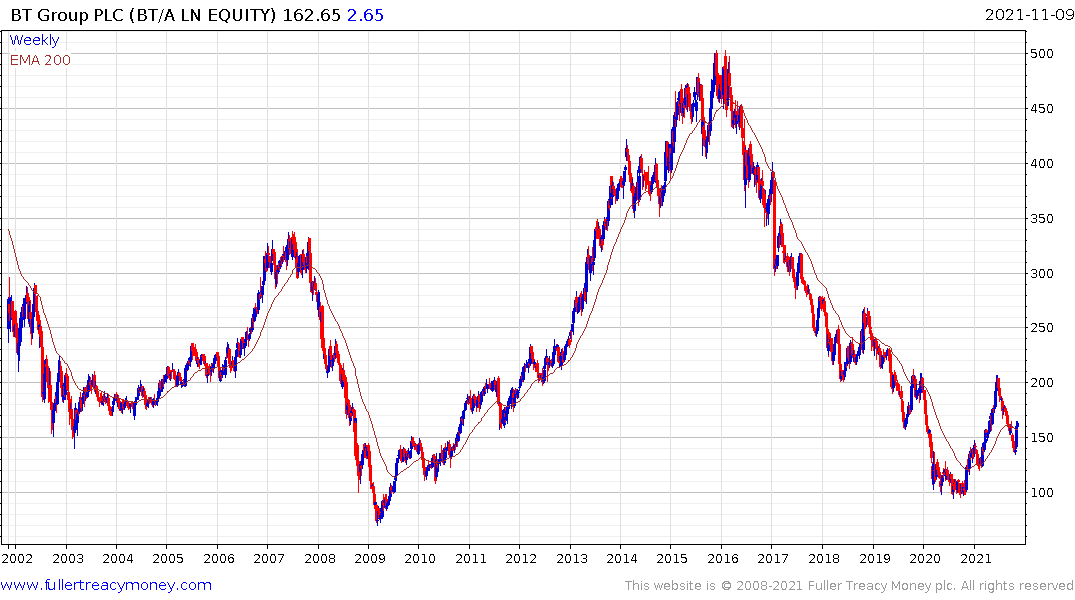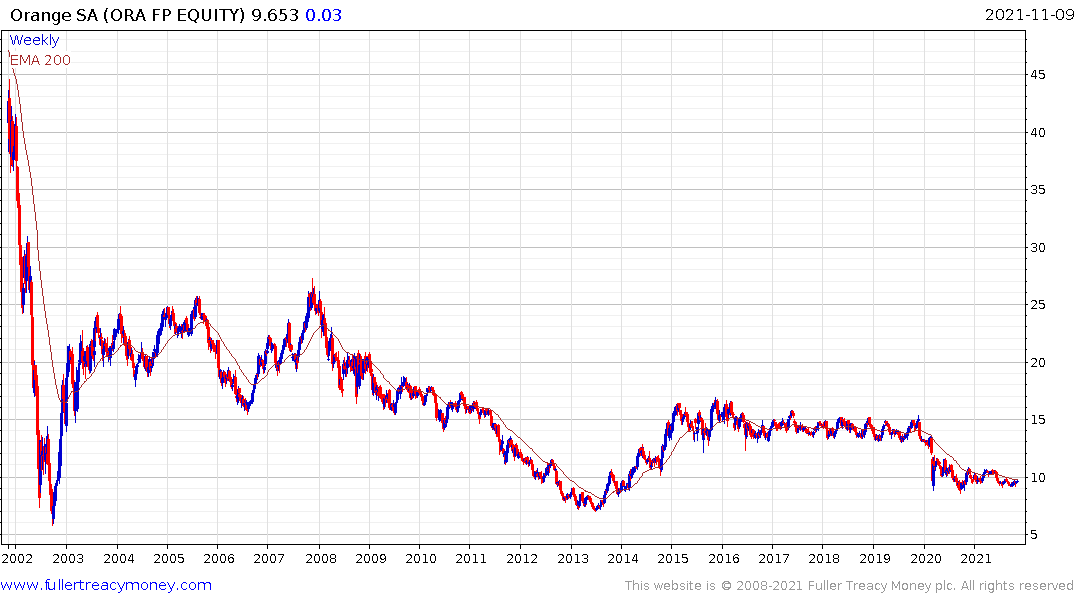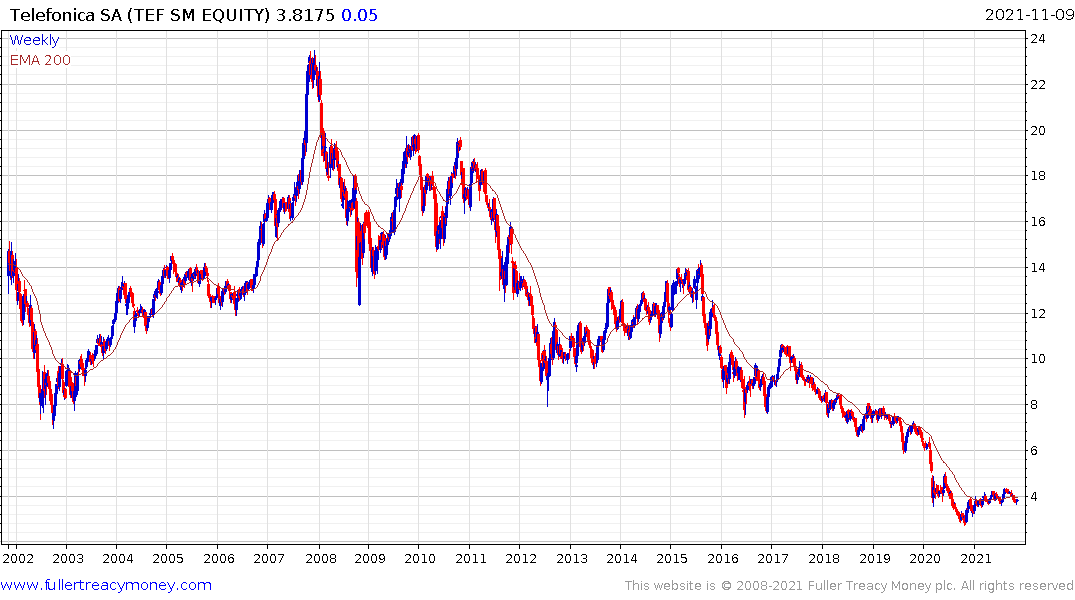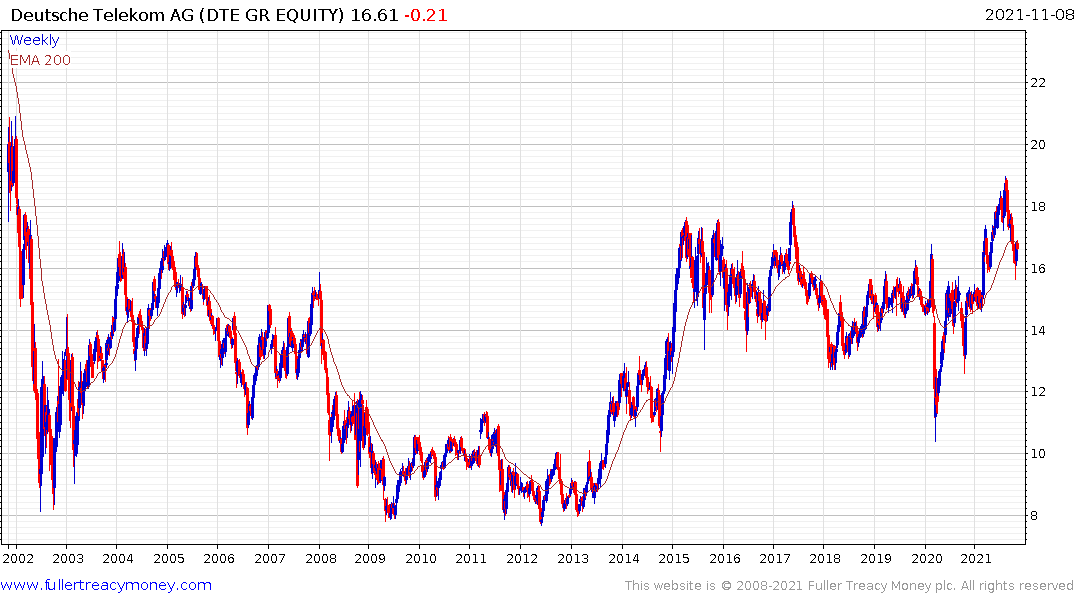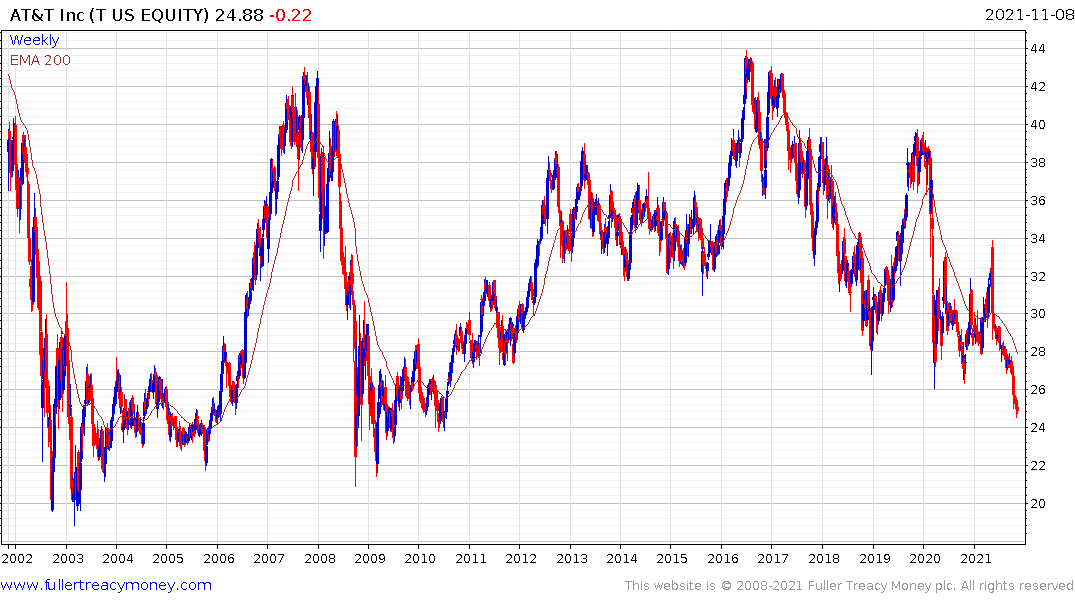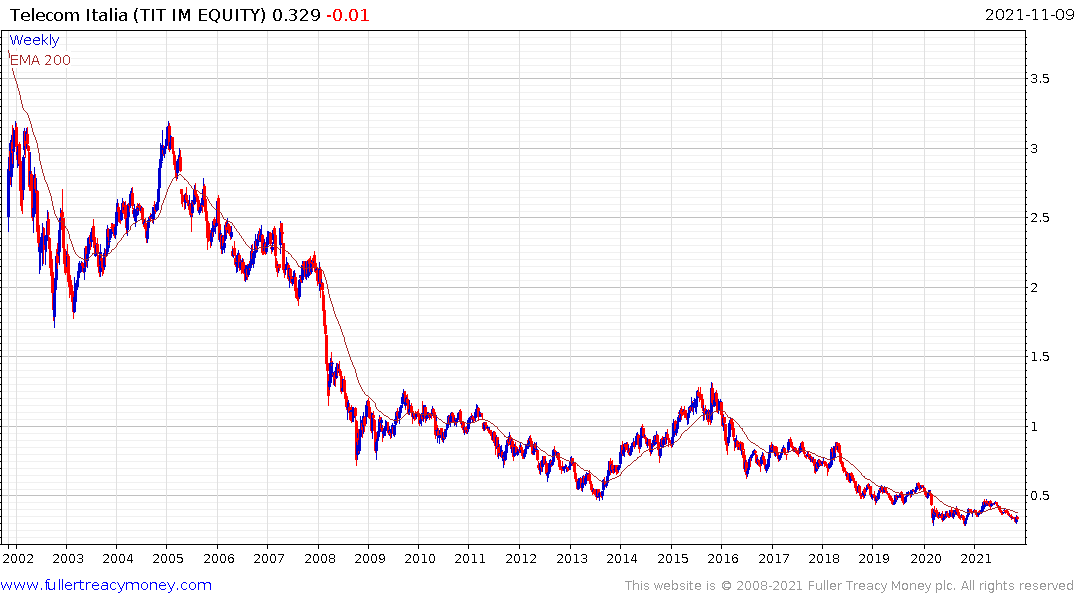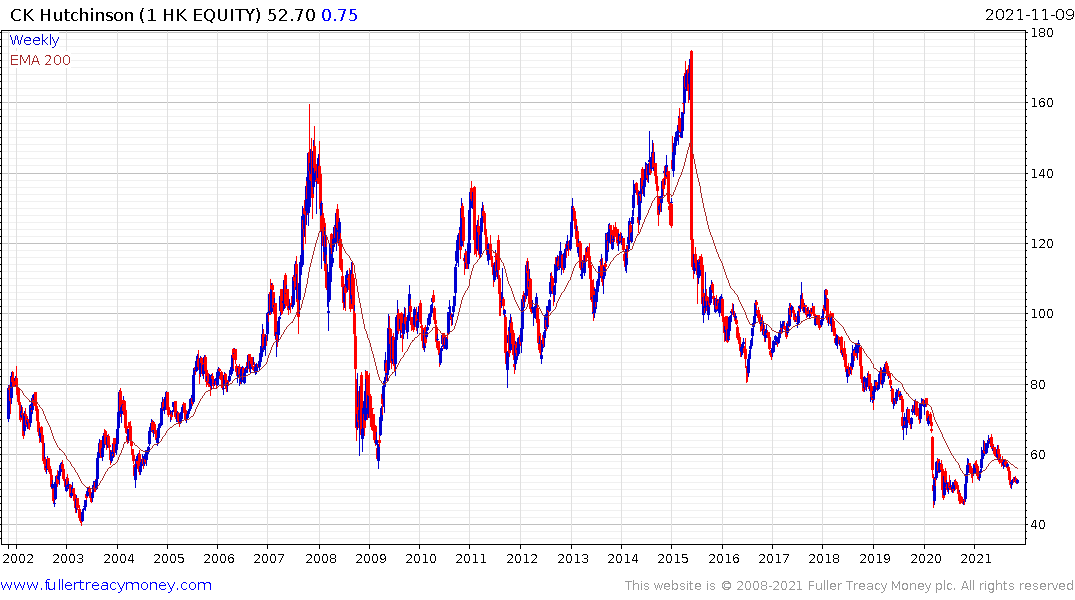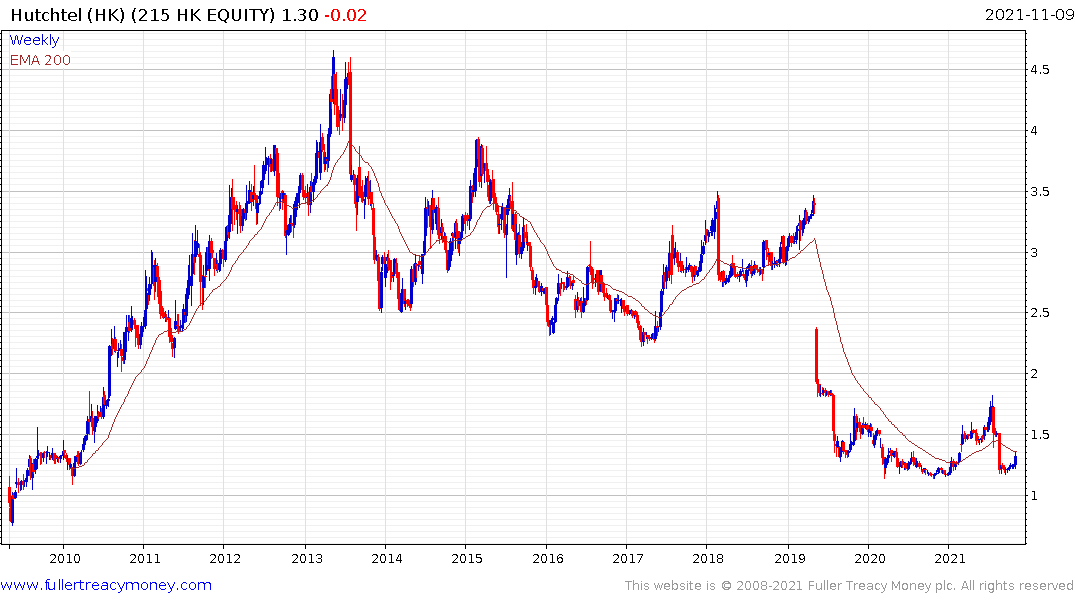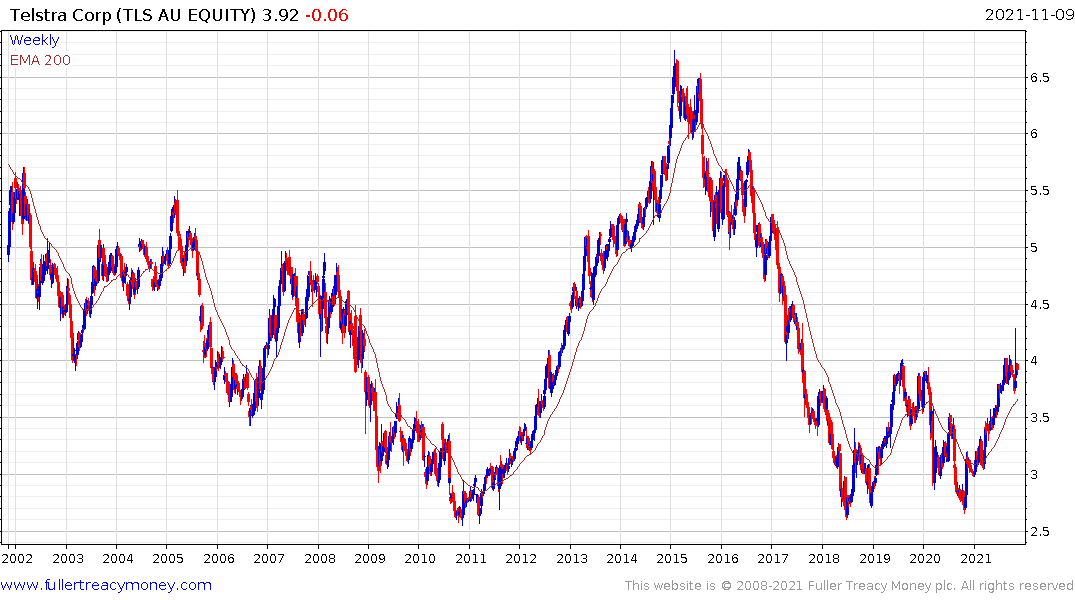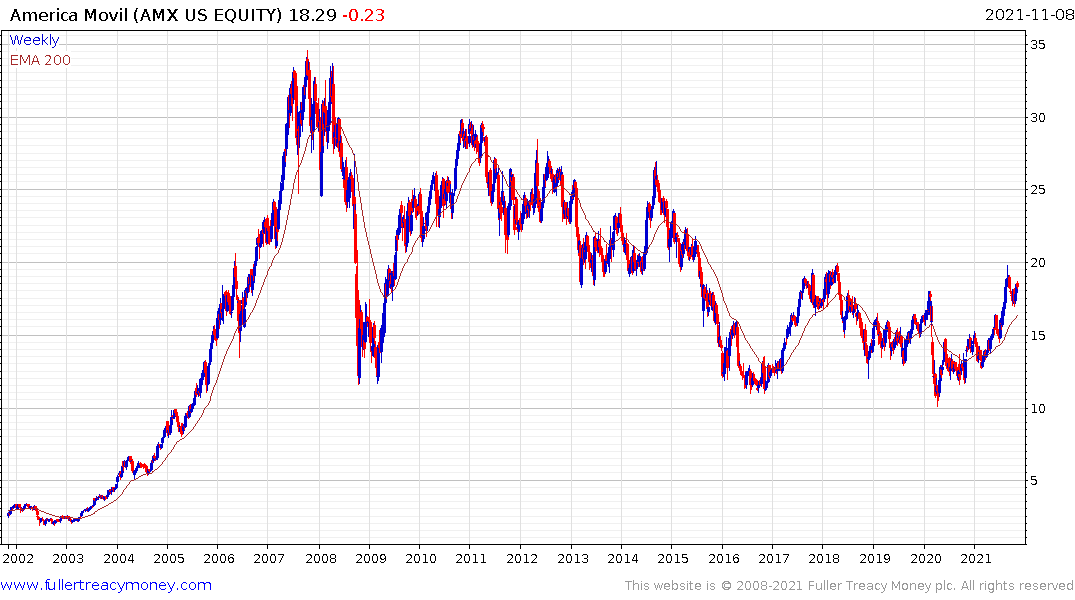 Vodafone (DY 7.05%), BT Group (1.42%), Orange (7.23%), Telefonica (7.86%), Deutsche Telekom (3.61%) AT&T (8.43%), Telecom Italia (3.03%), CK Hutchison Holdings (4.73%), Hutchison Telecomm HK (5.76%), Telstra (3.64%), Singapore Telecommunications (2.92%) and America Movil (2.15%) all have base formation characteristics and many have attractive yields.
Back to top