Email of the day on Target 2 imbalances
Merry Christmas to you and your family. Thank you for all the hard work you have put in 2018 to produce such a valuable service. I'm sure that the Euro's travails are the last thing on your subscribers' minds this festive season but this YouTube video may be of interest to the Collective. It is a lecture given in fluent English) by German economist Dr. Oliver Hartwich last July, entitled 'Target 2 and the Euro Crisis'. He explains this arcane subject with great clarity and humour.
Thank you for your kind words and this enlightening video which as you say offers a very useful exposition of the internal transfer mechanism that makes up the Euro. The simply fact is that the Euro was designed to be the currency of a pan European federal super state and has the transfer mechanisms appropriate for that objective without it in fact existing.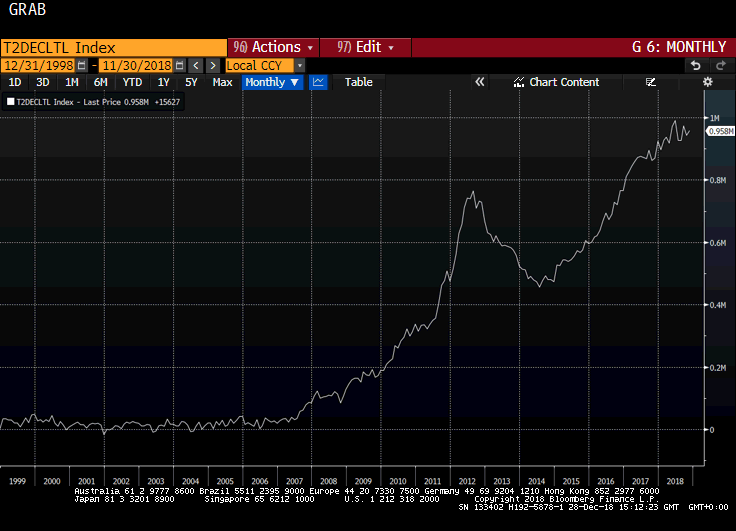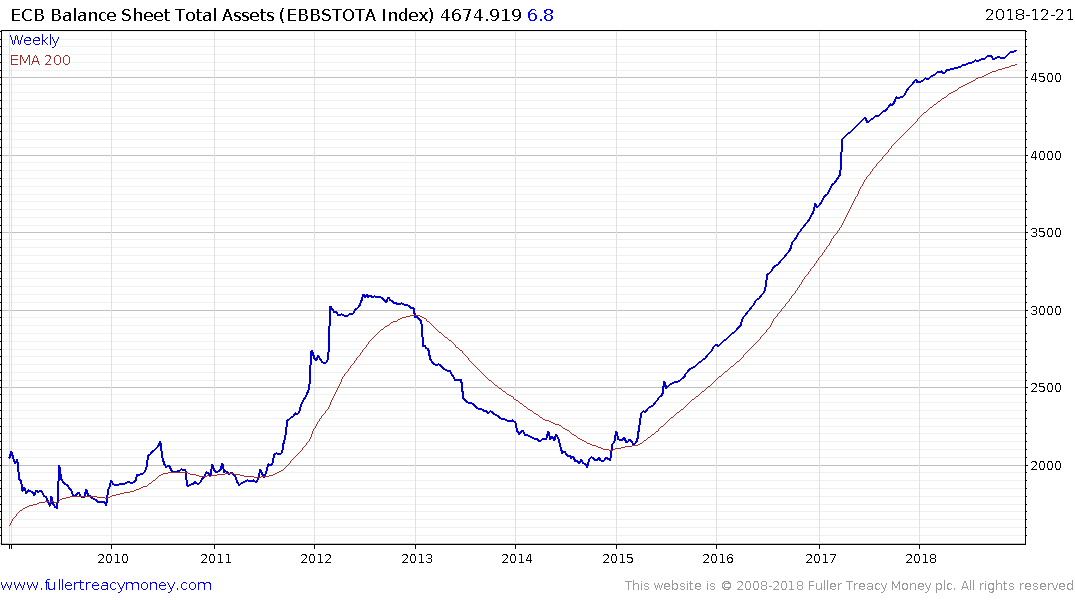 Perhaps a better way of thinking about it is that the TARGET2 mechanism is the primary route through which the ECB's QE program flowed out to the Eurozone economy. Germany's balance rose as part of that program exactly in line with the rate of change in the ECB's balance sheet not least because it was funding the endeavor.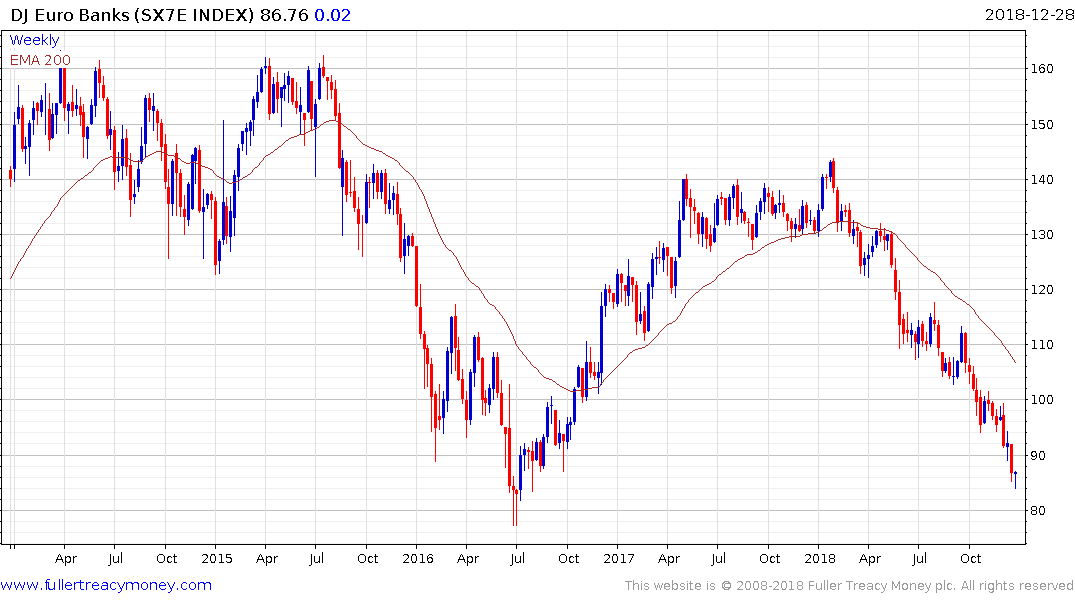 The underperformance of the European stock market, particularly the banking sector, over the last few months is a response to tightening liquidity globally and domestically. The issues Hartwich raises with the TARGET2 program suggest if will be more difficult for the ECB to reduce the size of its balance sheet in future than it was between 2012 and 2014 because the negative balances in Italy in particular but also Spain are already wide and their economies can't tolerate tightening. The world continues to focus on the headline grabbing gyrations of Wall Street but the Eurozone is a bigger source of risk in my opinion.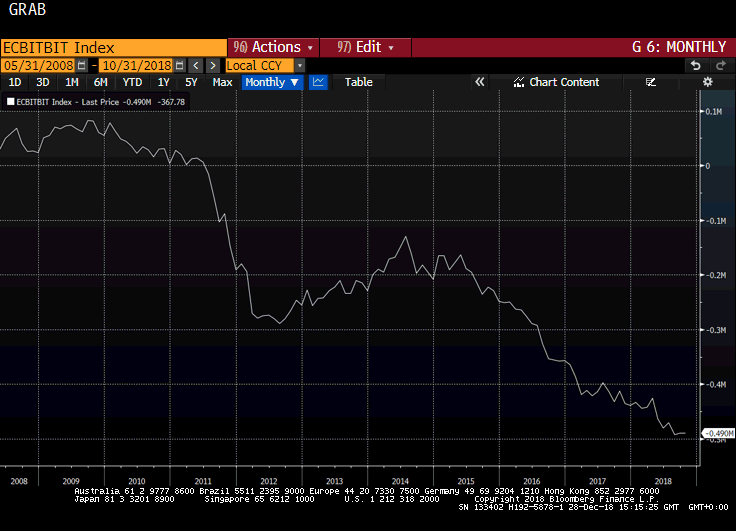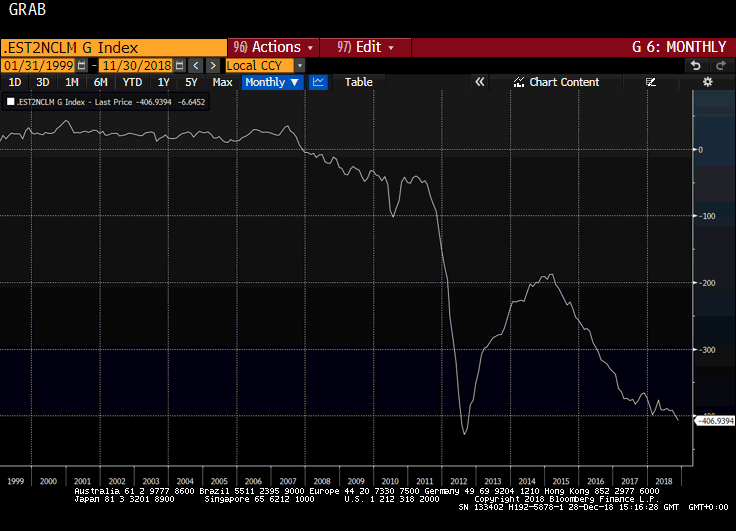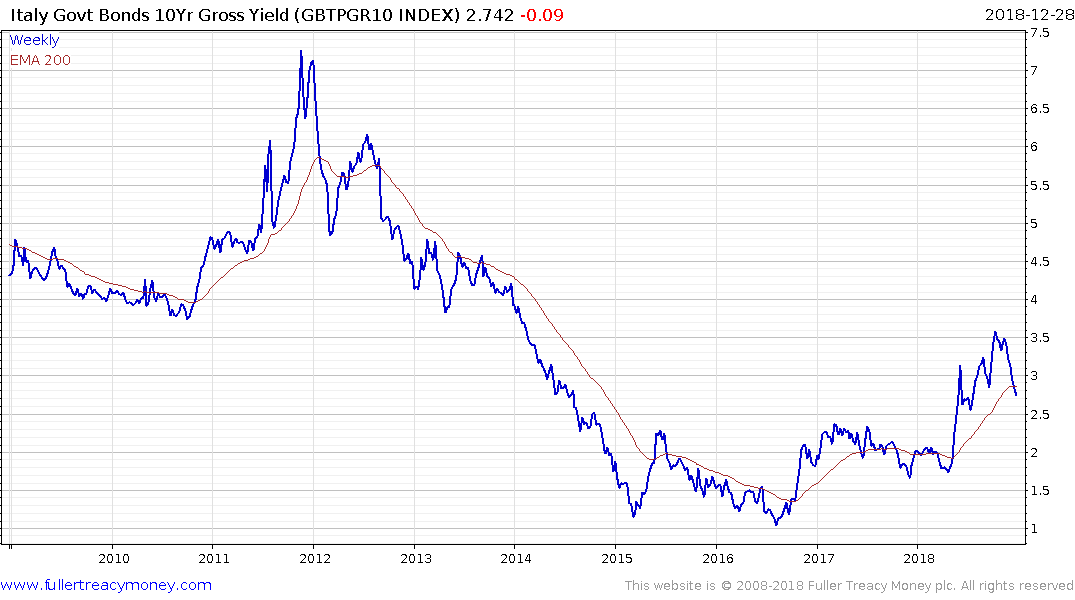 Italian 10-year yields have closed the overextension relative to the trend mean but will need to sustain a move below it to signal more than steadying.
Back to top