Email of the day on suggested allocations to stocks by Wall Street analysts
The US Stock Market Allocations Stocks Index (STALSTOX INDEX) Has stopped updating. Is it possible to correct that?
I'm afraid Bloomberg stopped updating this Index at the end of last year. I guess after it because popular the low suggested weighting to equities, which was probably a hangover from the aftermath of the credit crisis, was becoming an embarrassment for the firms contributing their views.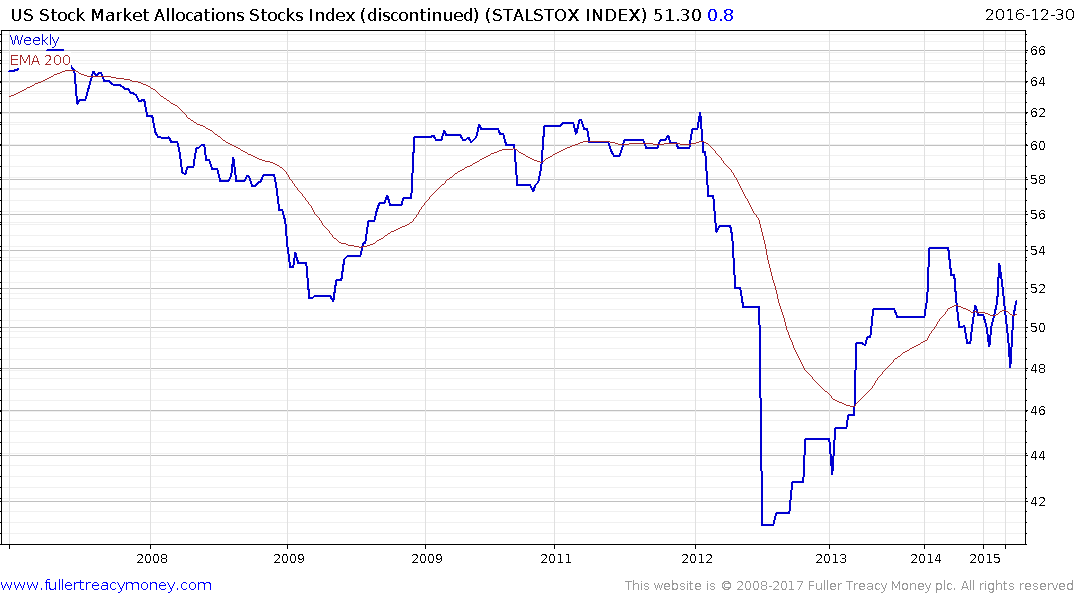 Back to top