Email of the day on South Korea
I would like to draw your attention to the 20 year Korean Kospi chart... An explosion waiting to happen ???
Thank you for this question and I displayed a number of long-term charts in the big picture long-term audio / video on Friday. A number of Asian markets are in very long-term ranges and some are testing their long-term highs so I agree it is a good time to ask a question whether they represent explosions waiting to happen now or perhaps later?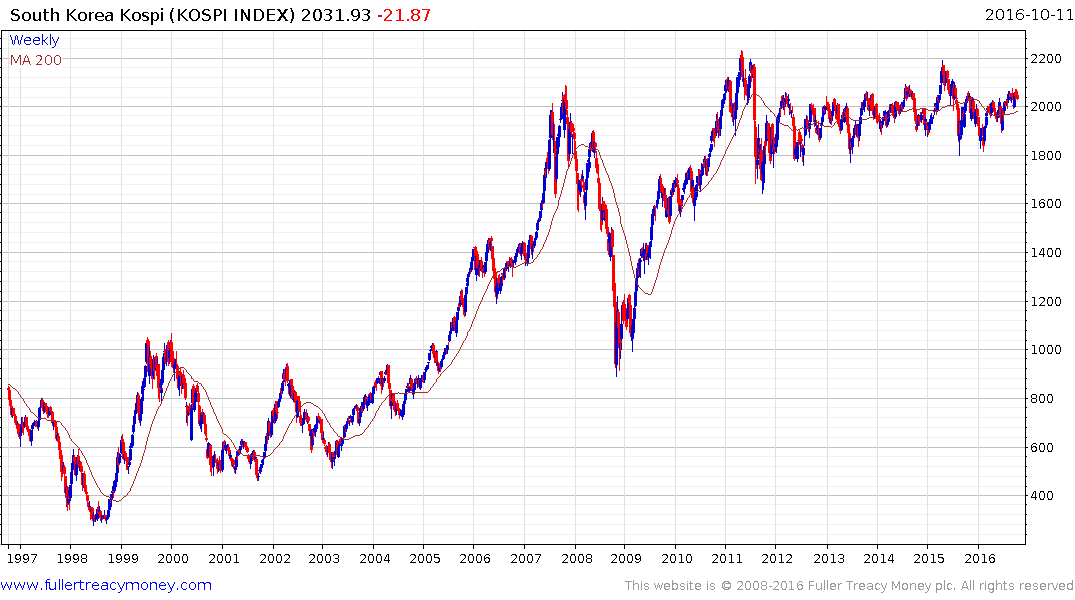 The Kospi Index ranged between 1989 and 2005 before breaking out and doubling in two years. It has been ranging in a much tighter range since 2011 so the eventual breakout is likely to be transformative.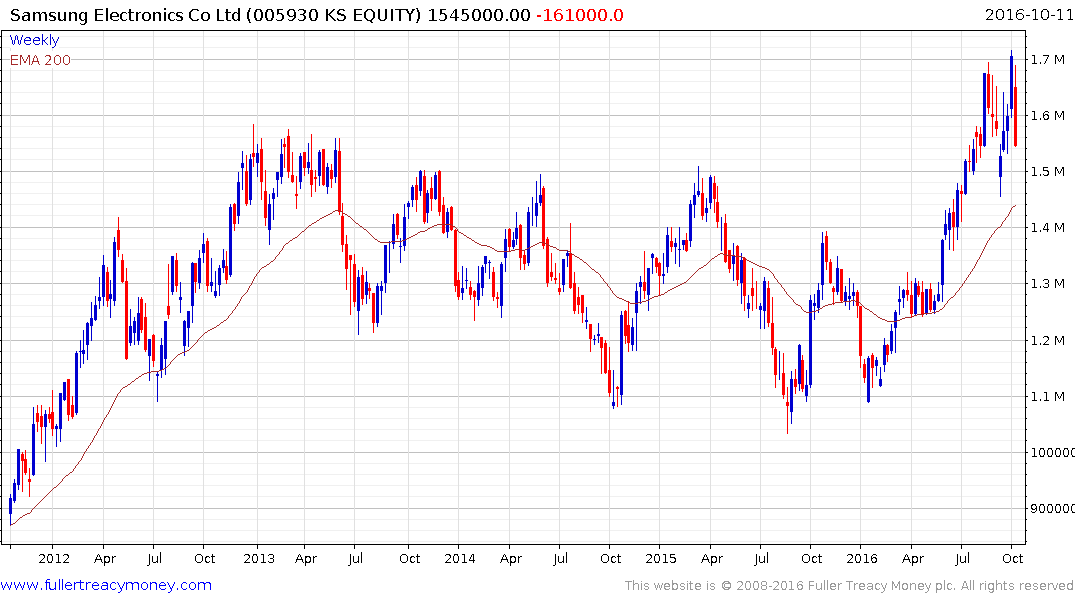 However the trouble Samsung Electronics is having with its Note 7; announcing a recall today, is likely to act as at least a temporary obstacle to a breakout. The Index needs to at least sustain a move above 2050 to signal a return to medium-term demand dominance.
Back to top