Email of the day on some interesting MLPs and coal companies
I read your book last fall and thoroughly enjoyed it, and I intend to read it again soon just to be sure that the information sticks. You and David provide such a wonderful template for viewing markets. Thanks for all your hard work on behalf of the Collective. And on another note, would you be kind enough to add Pacific Coast Oil Trust (ROYT) and Suncoke Energy Partners (SXCP) to the Chart Library. Thanks again.
Thank you for your kind words and I'm delighted you enjoyed Crowd Money. I've added both of the above instruments to the Chart Library.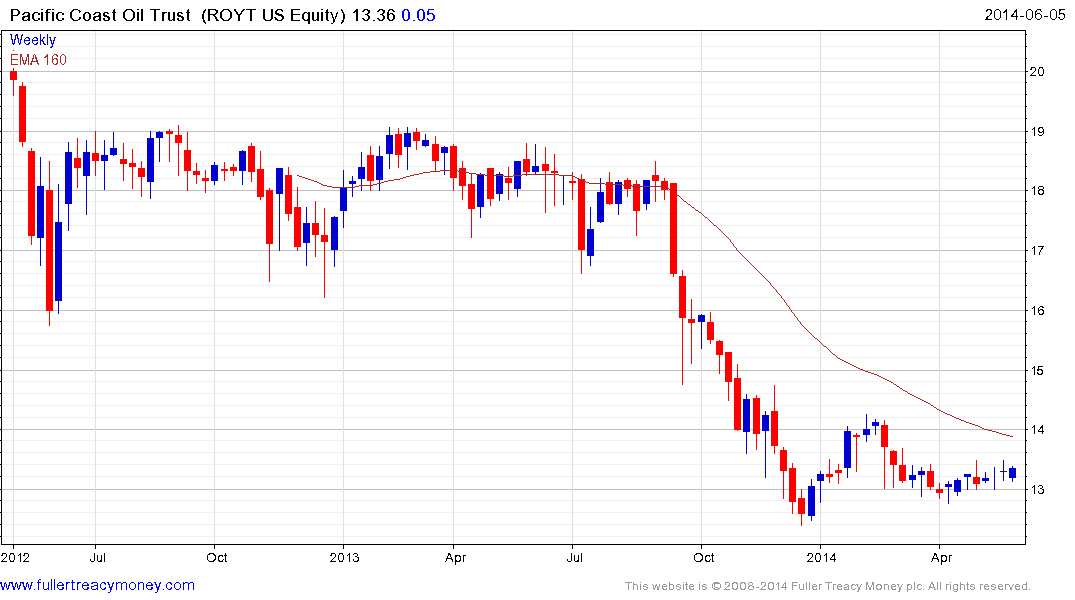 Pacific Coast Oil Trust (P/E 7.48, DY 11%) manages producing and non-producing properties in California which is one of the most hostile states to additional drilling. Therefore this can be viewed as a yield play rather than a potential growth story. The trust cuts it dividend by 5.89% in the last year but the price fell by 30%. It has stabilised mostly above $12.50 and a sustained move below that level would be required to question potential for continued higher to lateral ranging.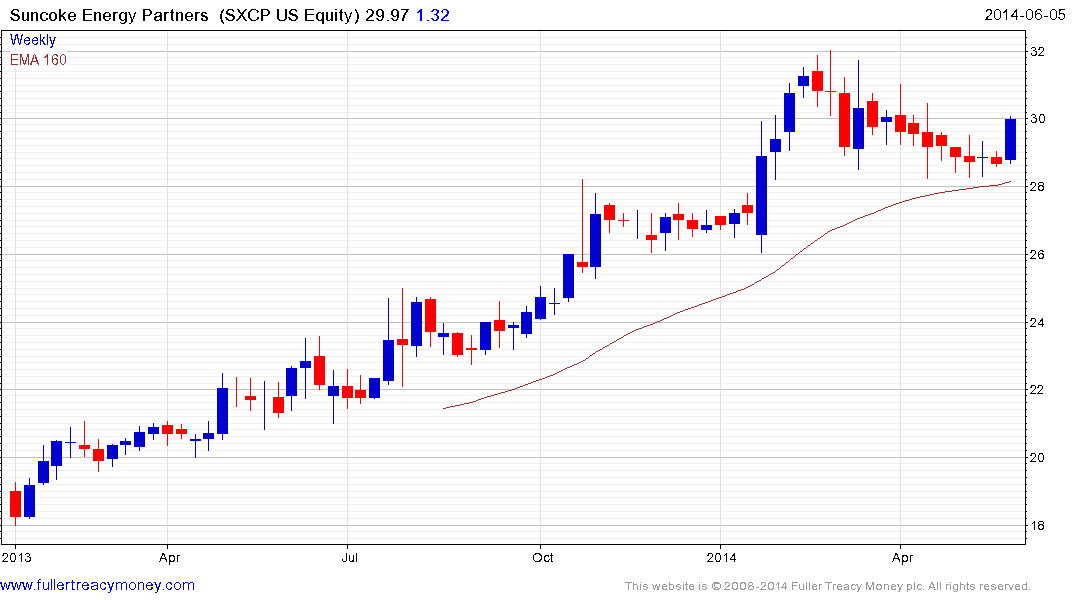 Suncoke Energy Partners (P/E 14.03, DY 6.67%) produces coking coal and therefore is reasonably well-insulated from the pressure experienced by thermal coal producers. The share found support in the region of the 200-day MA this week, to hold its medium-term progression of higher reaction lows, and a sustained move below $25 would be required to question medium-term scope for additional upside.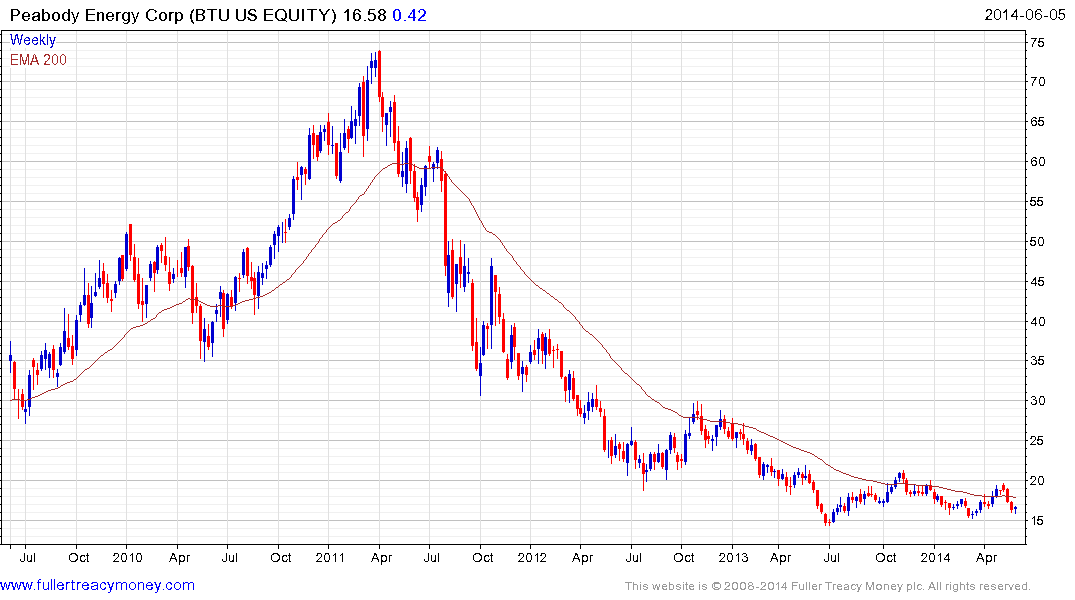 Generally speaking while the Obama administration's announcement of tougher emission controls for the nation's power producers is a negative for the coal sector, it could have been worse. Most pure play thermal coal companies are deeply oversold and at least a partial relief rally is underway. I posted a chart of Natural Resources Partners LP on Monday while Peabody Energy has found at least short-term support in the region of the lower side of its yearlong range.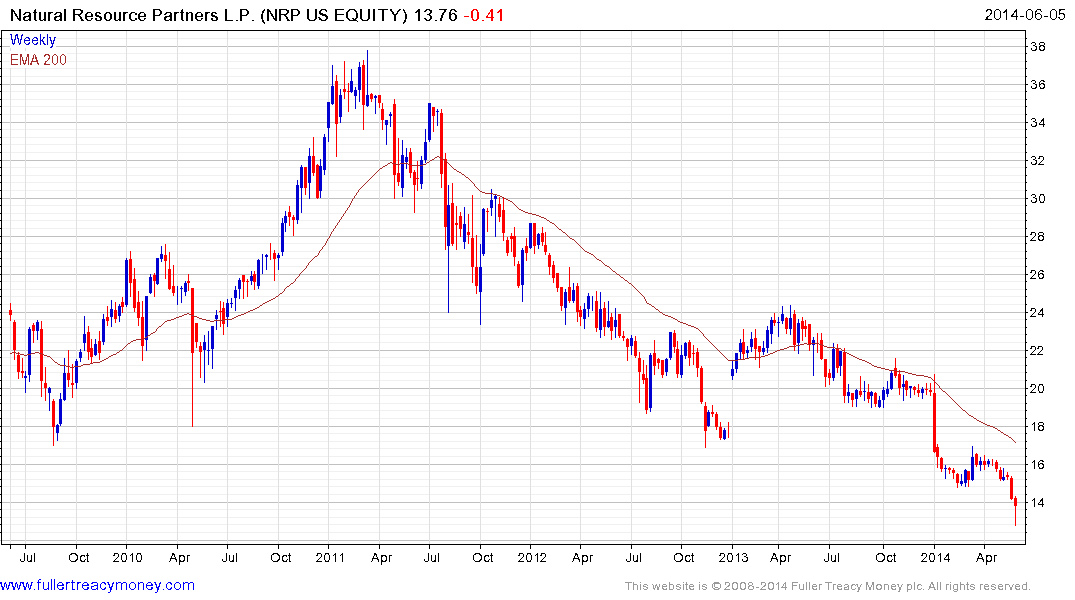 The Market Vectors Coal ETF tracks a global index of coal companies and has been ranging above $17 for a year. It is now testing the region of the 20—day MA and the three-year progression of lower rally highs. A sustained move above $19 would break the medium-term downtrend.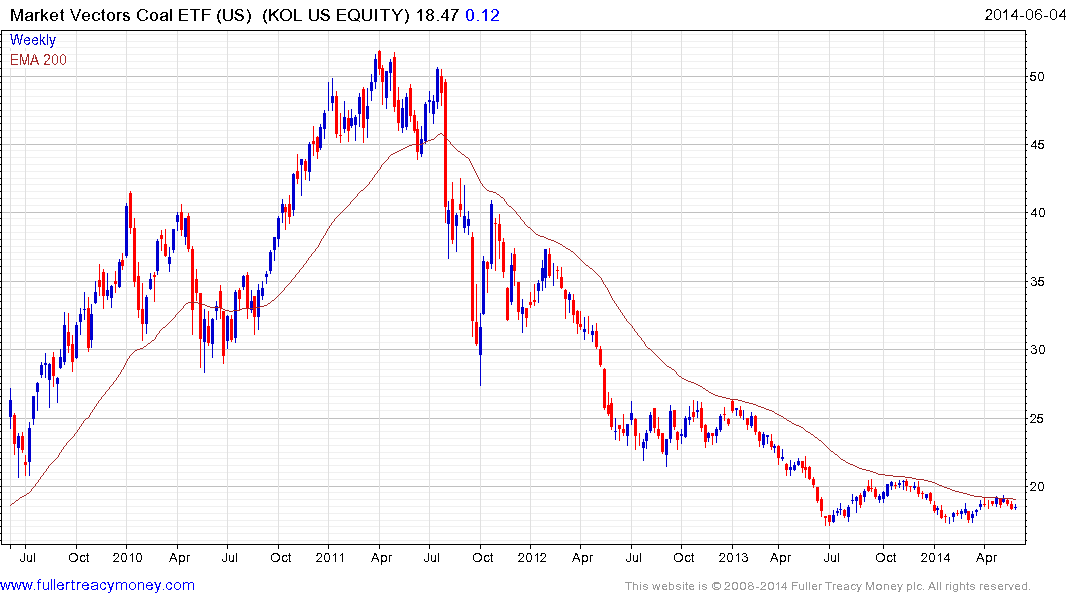 Back to top