Email of the day on shipping investment vehicles:
Further to your longer-term theme review on Fri., the Collective might want to consider this new shipping fund launch.
Thank you for this press release which may be of interest to subscribers. Here is a section:
The seed portfolio consists of 23 Handysize and Supramax ships, which are all fully operational and income-generating, and are expected to be purchased soon after the listing. According to the intention to float document published today, these classes of vessels have historically demonstrated average annual yields over 7%.
That will enable the investment company to target an initial dividend yield of 7% in its first year. Once fully invested, the fund managers will target a total return including dividends from the underlying portfolio of 10-12% per annum.
The seed assets have an estimated average remaining life of 17 years. Of the 23 ships, 17 are already under the commercial management of Taylor Maritime, while the rest are being sourced from vendors with established relationships with the managers. About $24m worth of the seed assets will be acquired in exchange for shares in the new fund, issued in consideration.
The 7% yield is indeed attractive and particularly on a relative value basis. However, these instruments are quite illiquid so it is also worth considering how one can sell later.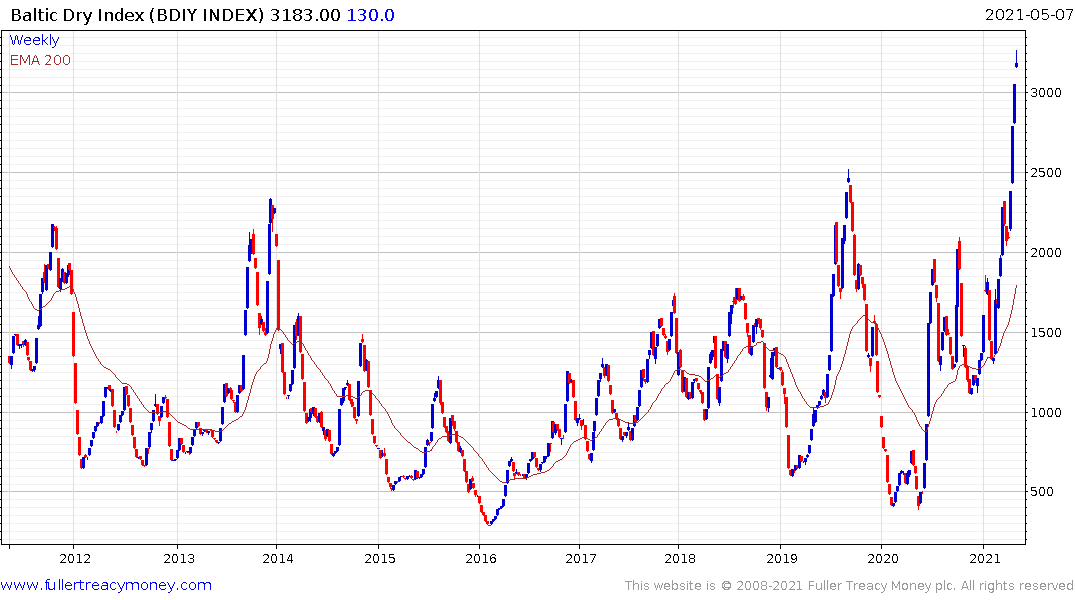 The Baltic Dry Index continues to hold its breakout from its base. A combination of factors from tighter emissions regulations to supply bottlenecks have caused this move and it adds a premium to all goods transported by sea. The stated intention of shipping companies is to pass on carbon costs to consumers so that is directly inflationary.
Back to top