Email of the day on Rolls Royce
Dear Eoin, could you kindly update us on Rolls Royce, e.g.: Worth buying more on this surge? Sell and buy back on inevitable dip after rumours regarding nuclear reactor subside? Thank you very much, very best,
Thank you for this question which may be of interest to other subscribers. Rolls Royce is a potential beneficiary from the UK's decision to exclude Chinese companies from its nuclear sector. That's been a bullish factor for the share recently, not least as uranium investments have broken out. The additional news that it has sold ITP Aero unit for £1.5 billion also helped to support the share.
The price has been ranging below 140p since March 2020, amid uncertainty about the recovery in the global aviation market. The debt issues which have plagued management and the need to dispose of non-core assets to address them, are secondary to aerospace recovery. Personally, I prefer to buy on weakness and not least because a short-term overbought condition is evident at present.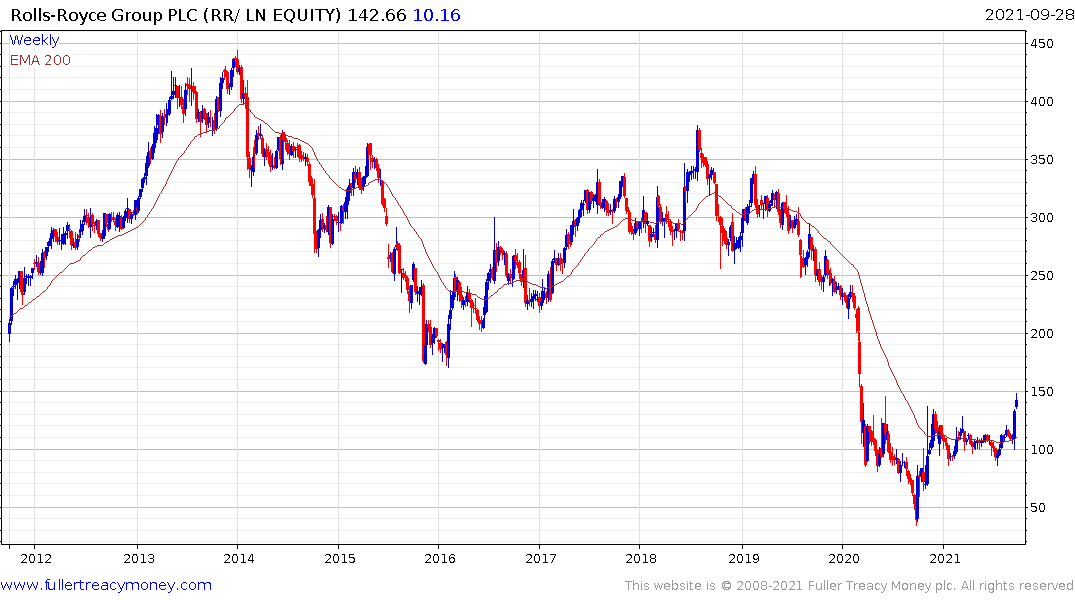 I remain a long-term bull because air travel will recover and grow eventually and the company is well positioned to benefit from the technological future of travel.
Back to top