Email of the day on REITs and homebuilders
What you were saying about the huge migration to Texas makes me wonder if this isn't the right time to buy home builders who are active in that area? Or REITs? What about NXRT, an old favourite of mine which has now come right done (fortunately I got out)? It specialises in refurbishing multi-family properties in the sunbelt. Is it too early to buy again do you think?
Thank for this question which may be of interest to the Collective. A realtor friend of mine shared his rationale. If a buyer is worried about interest rates rising, then buy now before they go higher. If they are worried about rates falling buy now because that will inflate prices and you can always refinance. I think it is safe to say a realtor will always have a convincing rationale to buy.
On the other hand, buyers will generally buy up to what they can reasonably afford. Wages are rising, but so are yields and central banks are worried about a wage/price spiral. That is reducing the price people can afford to pay regardless of what the rate will be in the future. Meanwhile, supply has not kept pace with demand and the high cost of commodities slowed down the building process.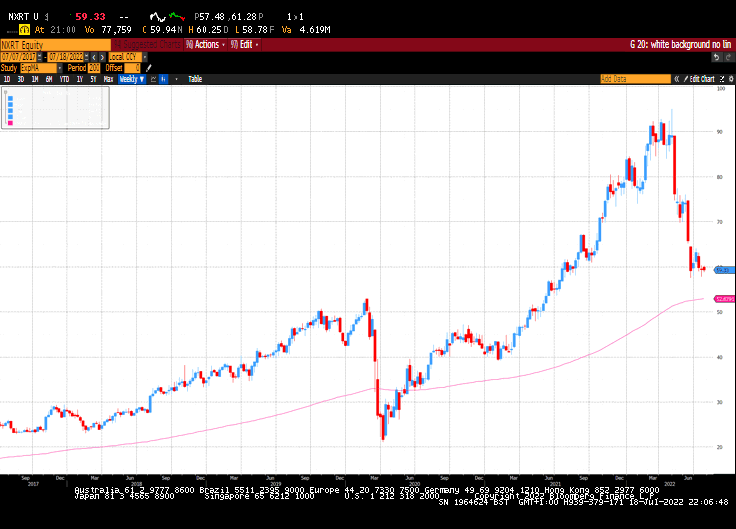 NexPoint Residential Trust (NXRT) has a leveraged business model and still has an Estimated P/E of 19.5 and a dividend payout ratio of 153%. It is steadying in the region of the 1000-day MA and the previous all-time peak but probably needs both interest rates and commodities to correct to support a convincing recovery. The broad Dow Jones REIT Index is like a less leveraged version of NXRT.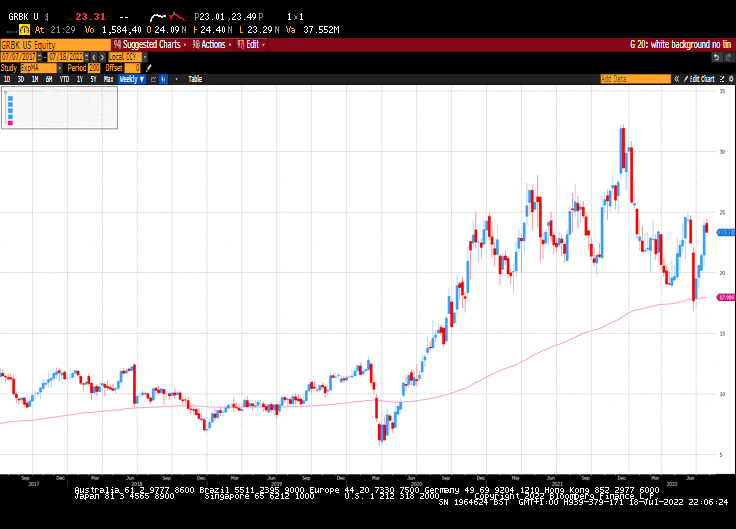 Green Brick Partners has a low single digit multiple of 4.9, but has a history of negative free cashflow and does not pay a dividend. The share has held up better and is now firming following inclusion in the S&P Small Cap 600.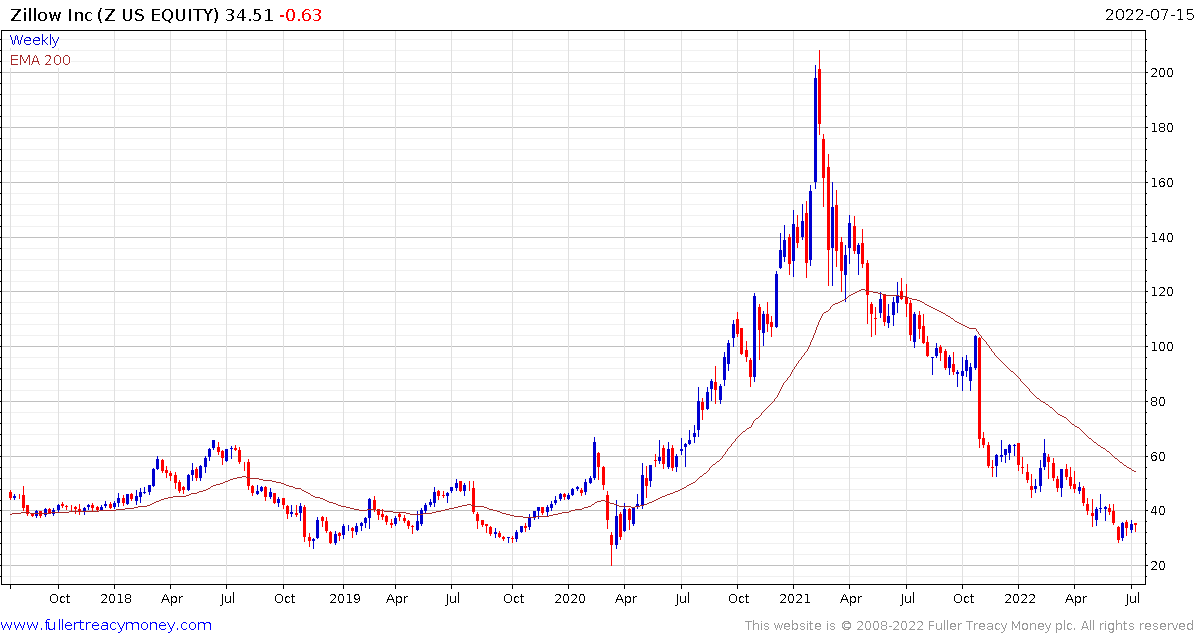 Real Estate brokers like Zillow, Redfin and Opendoor are all still trending lower.
Back to top