Email of the day on psychological perception stages of a new bull market
Your comment on psychological perception stages. I find it most interesting that in the financial press in the UK at this point in time, the "g" word is very rarely mentioned by any of the financial journalists I follow, let alone recommending any gold mining companies. I wonder if this could be a sign that we are still in the latter stages of the "disbelief" phase regarding gold as an investment despite all the signs that a bull market is now underway.
Thank you for this question. There is a 'stealth' bull market underway in gold and a number of miners have posted impressive returns over the last 18 months. That is being overshadowed, right now, by the continued outperformance of large cap technology companies which are now accelerating higher.
In Friday's piece I outlined the conditions that will need to be met to conclude the bull market in gold has reached the Acceptance or second stage. That implies we are still in the Disbelief first stage of this bull market.
It is worth considering that this is very similar to the conditions that developed in the late 1990s. Back then, technology could do no wrong, and it was hard to imagine that a decade long commodity-led bull market was about to unfold. Gold bottomed around the same time that the stock market peaked.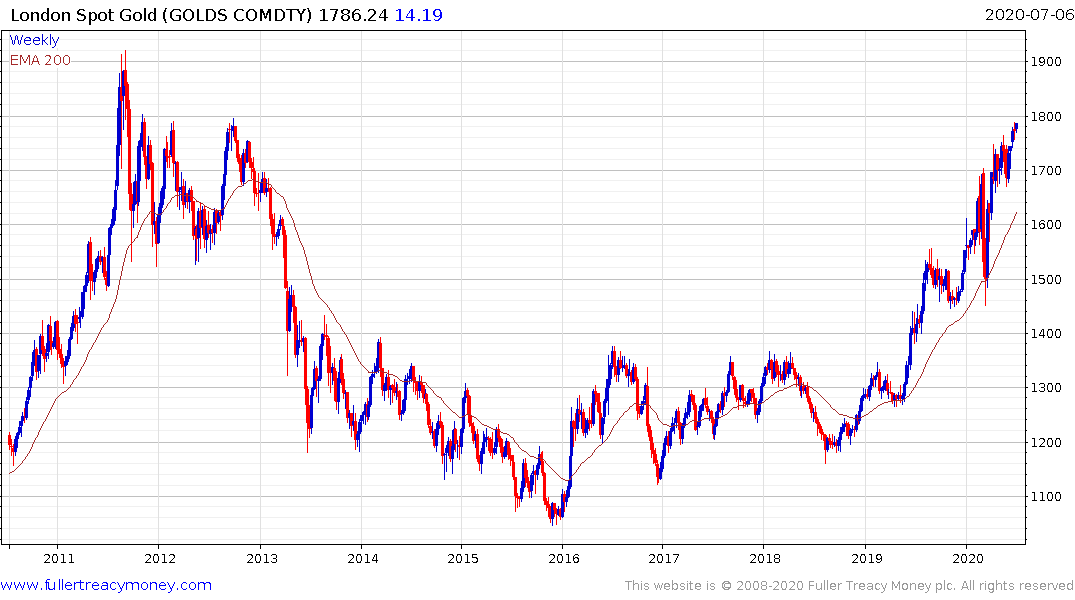 On this occasion gold is already close to new all-time highs in just about all currencies. That is a testament to just how debauched the value of currencies has become in an era of massive money printing.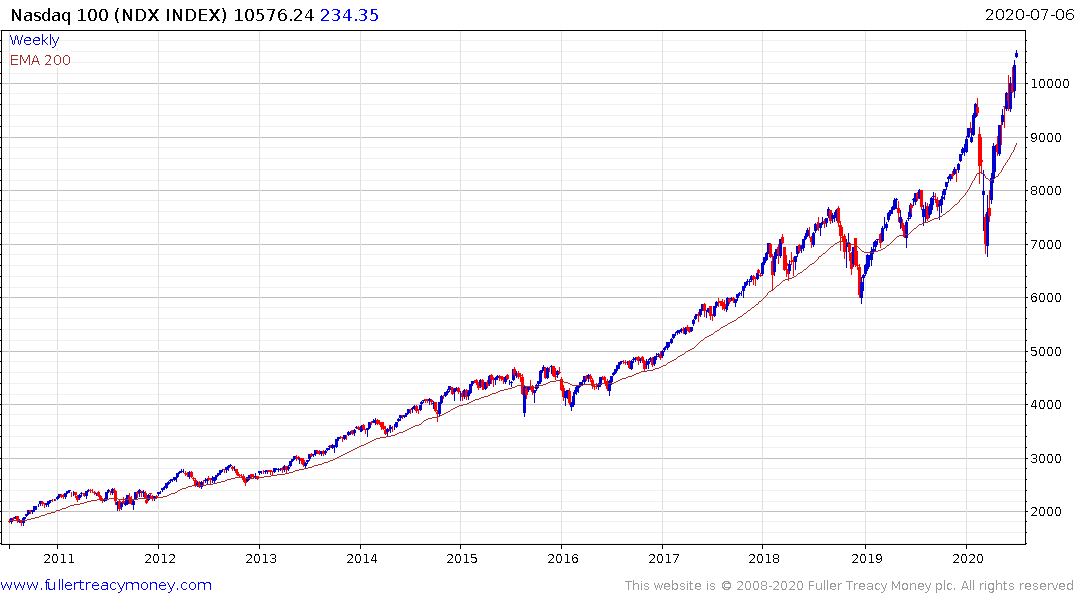 The developing accelerations in technology shares suggest they are in the third psychological perception stage represented by the potential for mania.
Back to top