Email of the day on platinum
"What is your opinion on platinum? if you can use palladium as well as platinum in a catalyst why on the basis of commonality is platinum not going up?"
Thank you for this question which others may have an interest in. This article from palladiumcoin.com highlights the differences between diesel and gasoline catalytic converters. Here is a section:

Diesel engines operate at lower temperatures than gasoline engines and, to date, platinum is better suited as a catalyst in converting CO, NOx and hydrocarbons to harmless emissions at the lower temperatures. However, when it comes to reducing or eliminating DPM, which is essentially carbon, temperatures must be increased in order for the carbon to be oxidized before being exhausted. At the higher temperatures palladium may be important, as it not only reacts well at higher temperatures, but it can tolerate higher temperatures better than platinum.

This would suggest that platinum is a better catalyst for diesel with some substitution opportunities for palladium when higher temperatures are required. Gasoline probably offers more opportunities for palladium.

The platinum/palladium ratio continues to trend lower suggesting the incentive to substitute platinum where possible is becoming increasingly compelling subject to technology.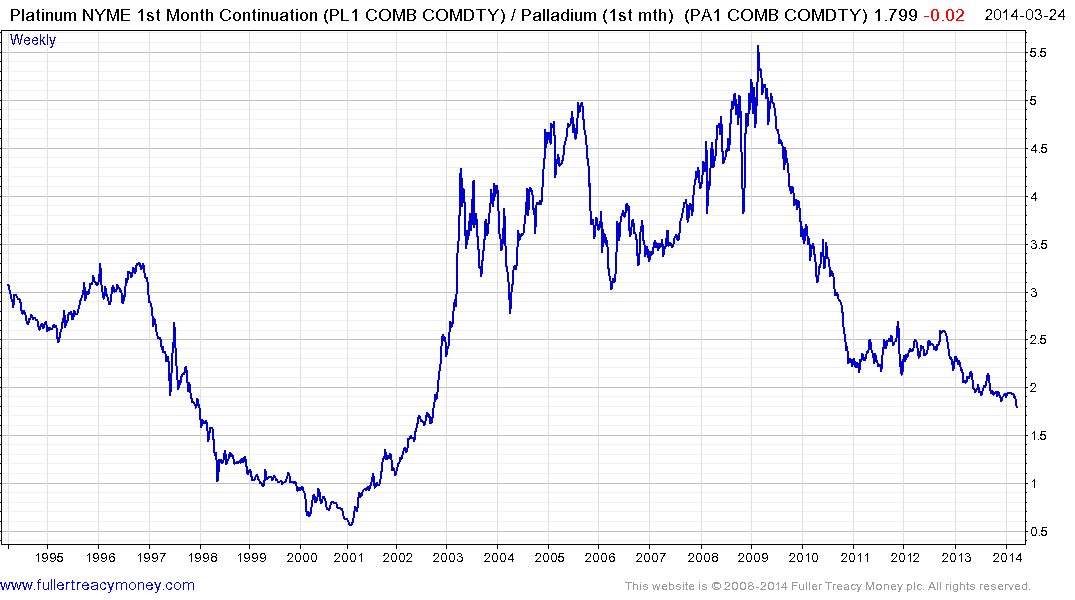 Despite the threat of supply disruptions at South African mines as a result of labour disputes and with increased demand for the metal in ETFs, platinum prices continue to range. This suggests that regardless of what appear to be compelling arguments, supply and demand are in a relative equilibrium at least for the time being. A sustained move above $1500 will be required to confirm a return to demand dominance beyond the short term.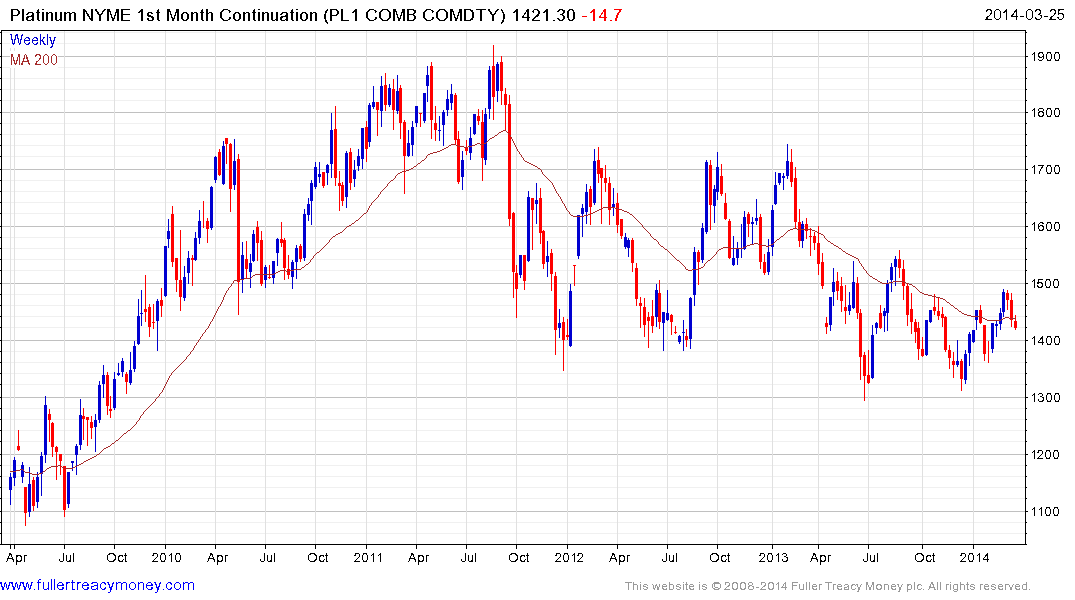 Stillwater Mining has platinum, palladium and rhodium mining operations as well refining these metals. The share broke out of a more than two-year base two weeks ago and while some consolidation of recent short-term gains is underway, a sustained move below the 200-day MA, currently near $12.65, would be required to question medium-term scope for additional upside.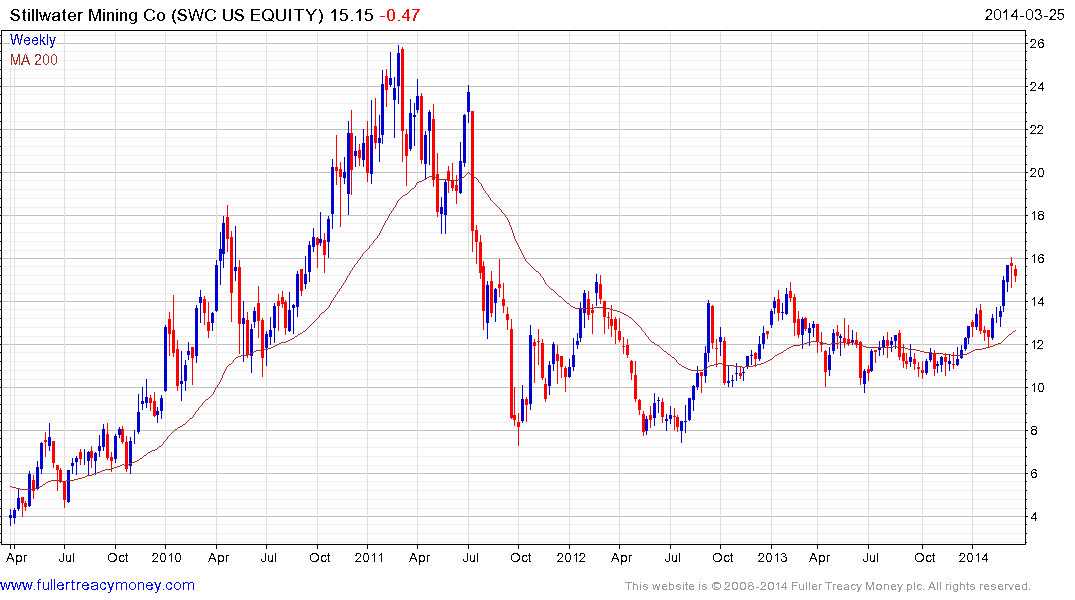 Back to top