Email of the day on my leveraged gold positions
I was interested to see today that gold hit just below $1800 and your average buying price so far is at that level. You have had bids in the market for some time ...I wondered if they have been triggered with the $200 drop in the gold price in the last month. It feels like March 2020 when gold was swept up in the stock market declines in the rush to cash. Are we seeing a repeat now...in which case gold could make a swift recovery like it did then perhaps?
Thank you for this question which I'm sure will be of interest to the Collective. I also apologise for not speaking more about gold in yesterday's audio commentary. It occurred to me last night that I had not mentioned gold in the broadcast and that was a glaring omission.
My bids for extra positions are below my entry points because I am aware of how susceptible gold is to downdrafts during periods of forced liquidation. Arguably, we should be coming to the end of that period right now. My positions have rolled forward on several occasions since my initial purchases. I've been feeding my gold habit with accumulated profits from other positions because I strongly believe this is a broad consolidation ahead of a significant leg higher when demand returns to dominance.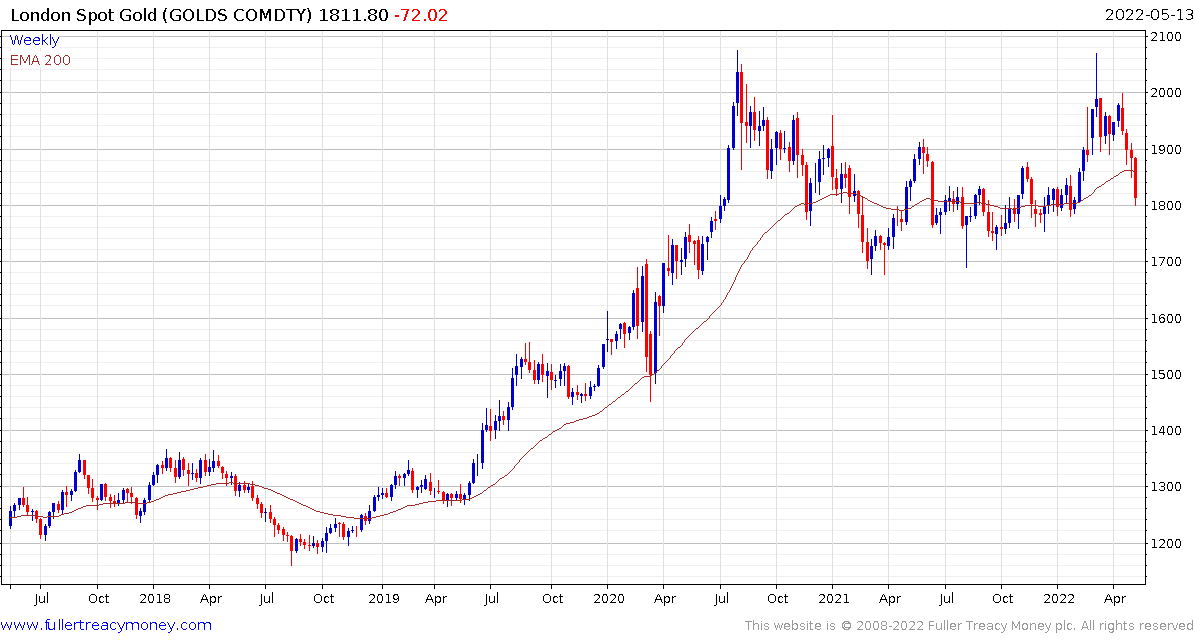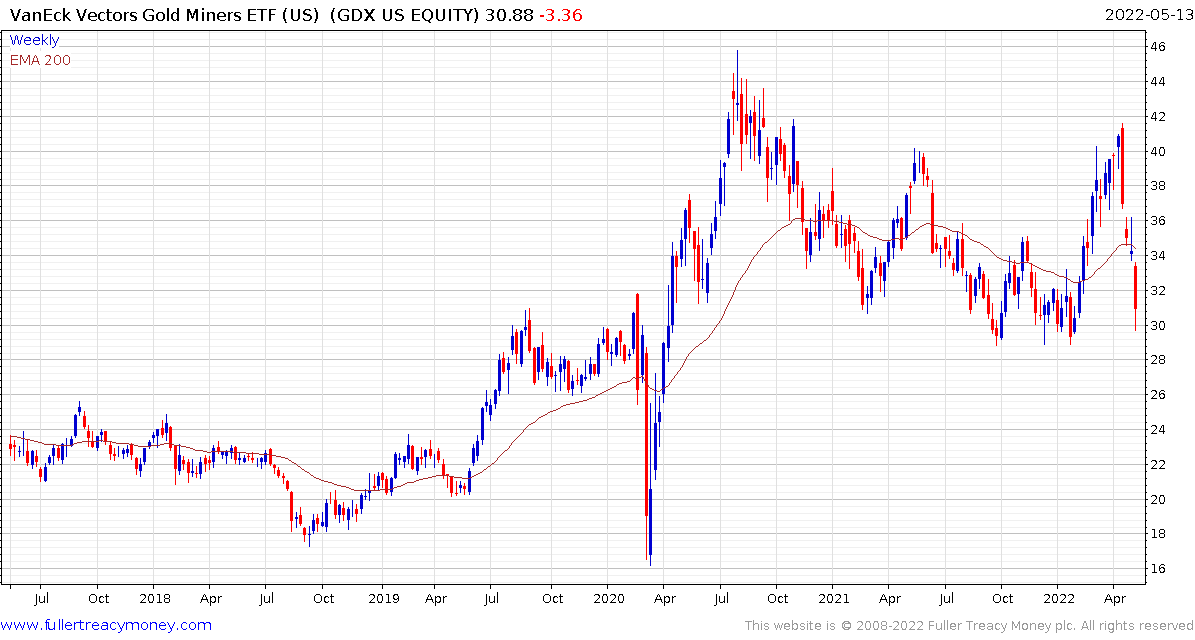 The VanEck Gold Miners ETF failed to sustain the move above $40 a month ago and quickly returned to test the lower side of the range. Some tentative evidence of support building was evident today.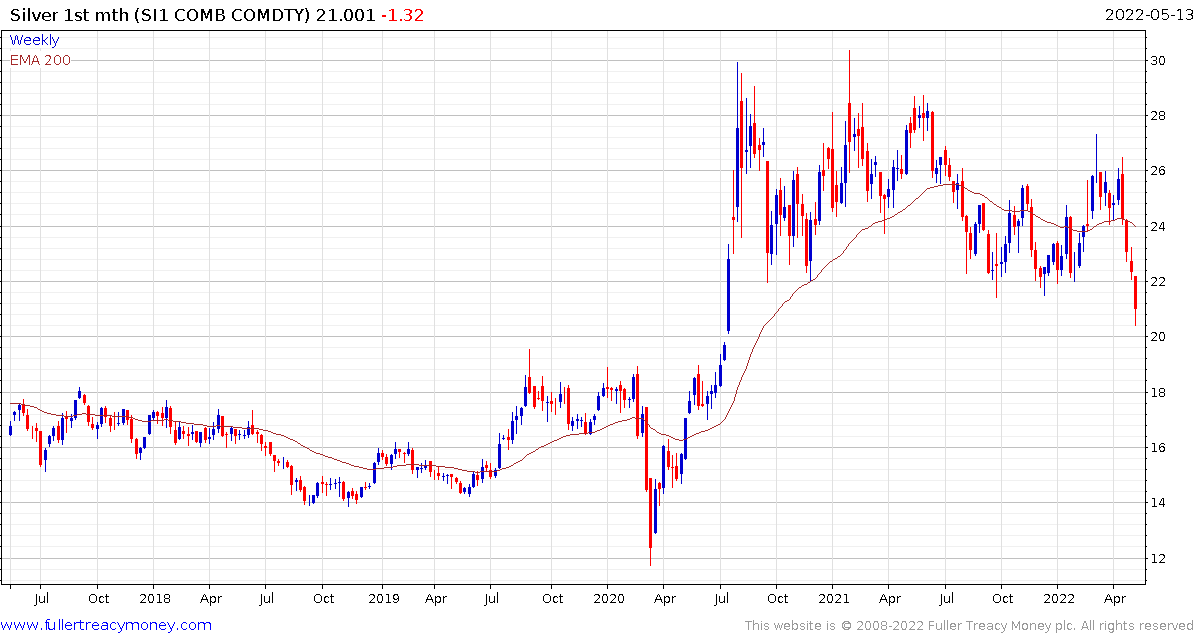 Silver broke to new reaction lows this week to retest the psychological $20 area. A deep oversold condition is evident so scope for a reversionary rally has improved.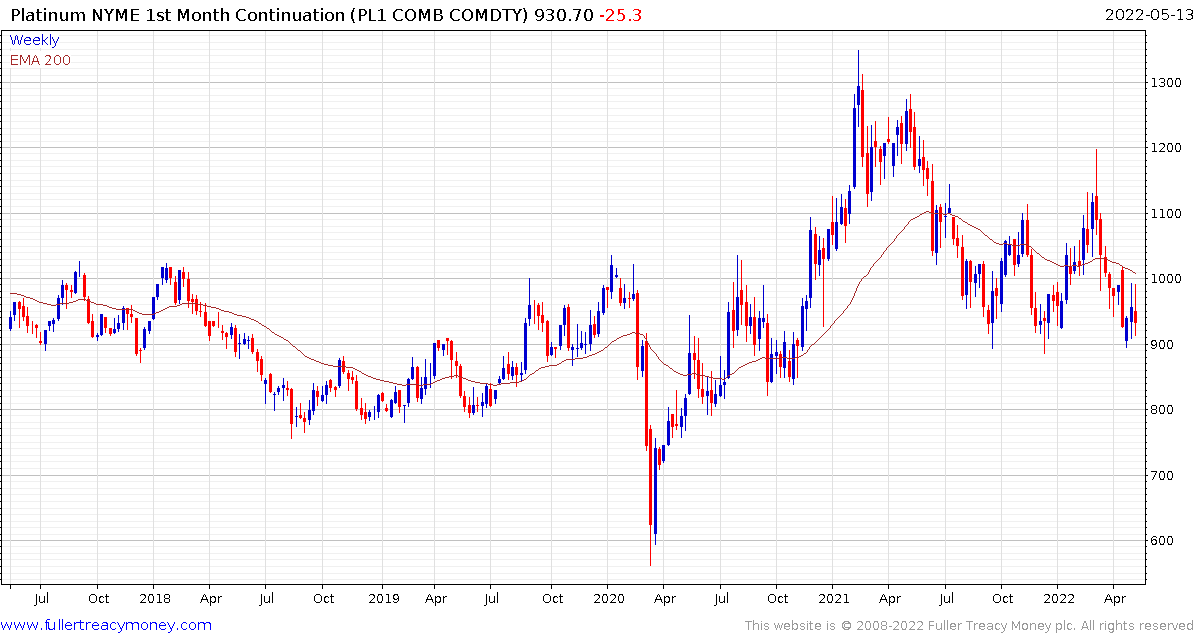 Platinum continues to hold the $900 area and has pause above that level for the last three weeks. A sustained move above $1000 would confirm a return to demand dominance beyond short-term steadying.
Back to top