Email of the day on mining shares:
Anglo-American, BHP and RTZ all seem to be breaking below the bases of their ranging zones. Commonalty. The dividend yields look attractive. Buy or sell?
Thank you for this question which I believe is of general interest to subscribers. Mining shares and metal prices did not respond particularly favourably to the run-up in China's stock market earlier in the year but have been influenced by its recent decline because of fears the economy is slowing. If there is commonality in the mining shares it is because there has been such commonality in the commodity prices for their major products. Iron-ore, coal, oil, copper and aluminium prices are all at depressed levels.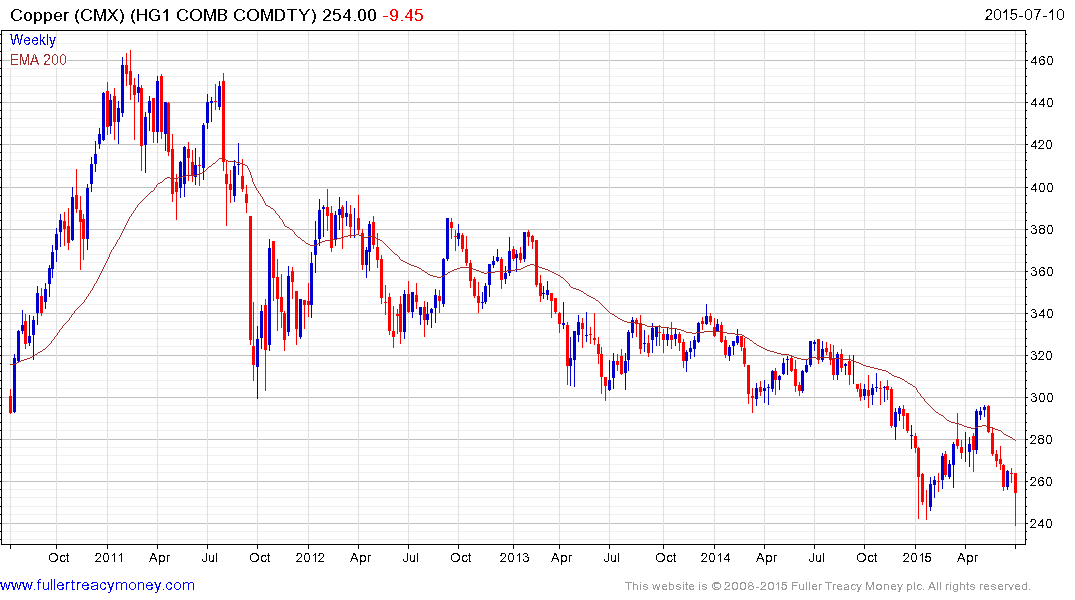 However there is evidence that a least a short-term low has been found in these commodities. The industrial metals are still in medium-term downtrends but upside follow through next week would increase potential that failed downside breaks are forming.

The major mining shares as well as major oil companies now have very competitive yields not least relative to their own corporate debt. For example Anglo American's bonds yield 3.4% while its equity yields 7%. In such circumstances it is often better for the company to buy back their shares than to think about increasing the dividend. Of course you may think that this can be resolved by companies cutting dividends but this would be contingent on demand declining further and even in such circumstances the smaller companies would be under the most pressure.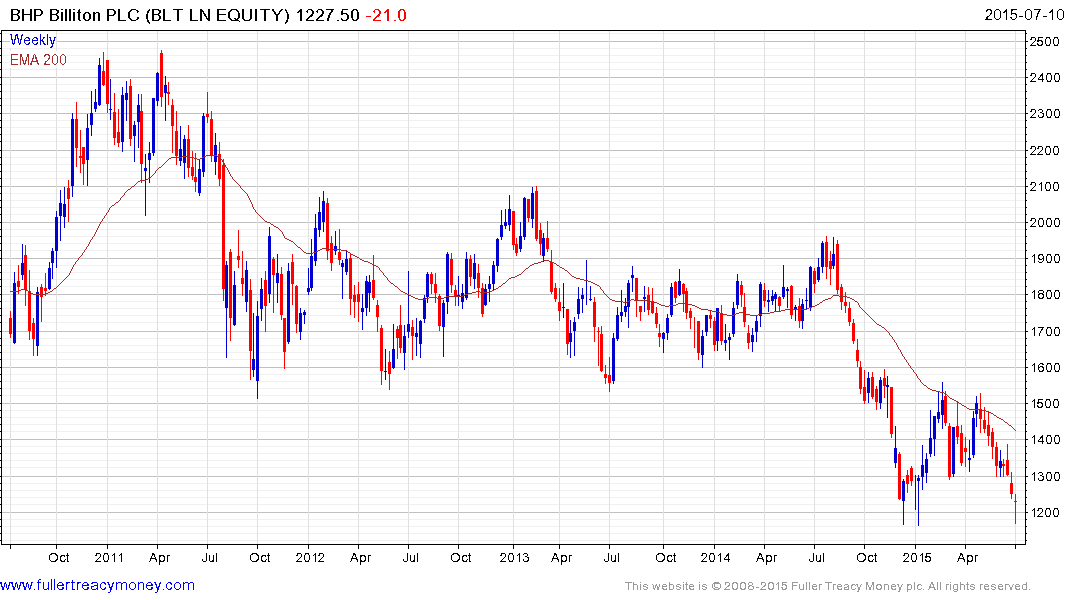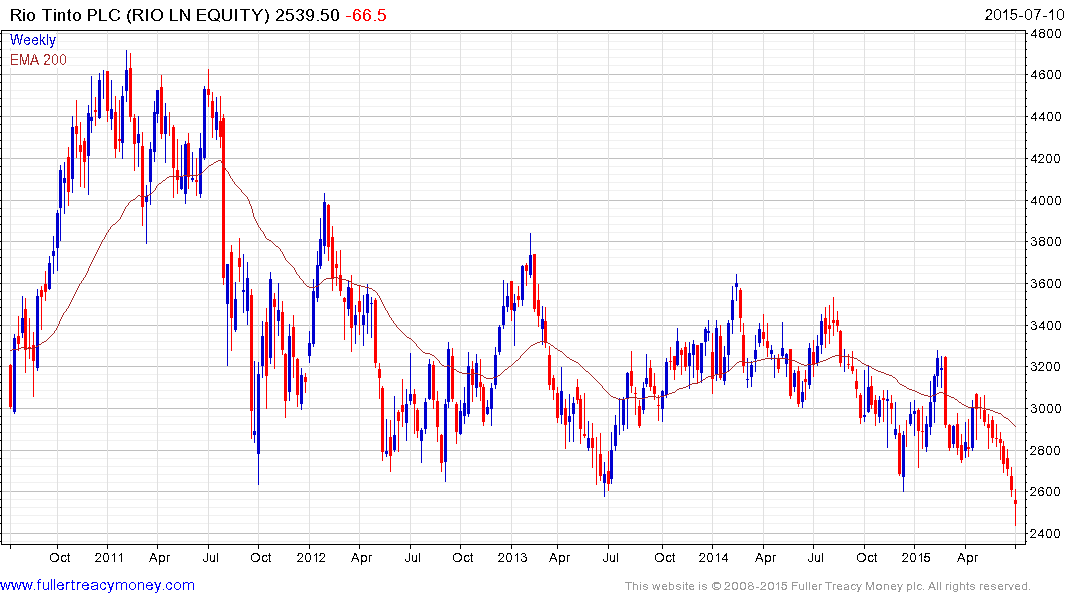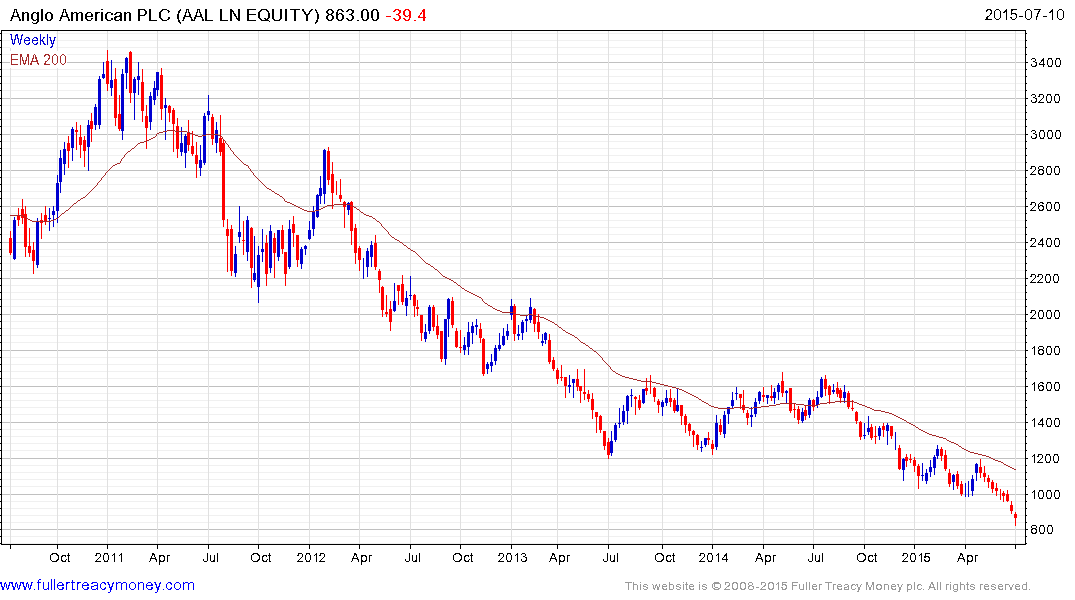 If we look at the charts of BHP Billiton, Rio Tinto and Anglo American we can conclude they are short-term oversold and there is evidence that short-term support has been found. With such large yields I would be slow to sell in such a situation, personally preferring to wait for a rally. Whether one decides to buy is entirely based on your personal requirements for yield and tolerance of volatility.
I have no desire to be a wild-eyed bull but it is worth considering that this has been a very tumultuous week and that it is probably not the best time to make big decisions about selling.
Back to top