Email of the day on lithium and rare earths
Just renewed my subscription for another year. Keep up the good work!

Reference your commentary on 25 Feb re Iain Little's article on the effects of the Ukraine conflict and commodity supply, you may be interested in the attached research note by Maquarie on the growing strength of the lithium and rare earths supply/demand fundamentals.
Thank you for this insightful report and your long support of the service. Here is a section:
We estimate that 80% of the EVs used motors that contained rare earths, while 100% of PHEV used motors that contained rare earths. Our demand forecasts for rare earths assume one standard passenger PHEV consumes 4-6kg of rare earth magnets while a pure EV uses 5-10kg of rare earth magnets for its motors.
The demand for rare earth magnets would be supported by growth in accelerating offshore wind power capacity installation and higher penetration of inverter air conditioners, as the world is moving towards its climate change goals. We have forecast rare earth magnets intensity of 0.67 tons per MW for direct drive wind turbines and 0.1kg per unit for inverter air conditioners.
A widening deficit remains our base case in the medium-term, with the speed at which new entrants can enter the market presenting a key risk to our base case. In the longer-term the market deficit starts to widen significantly from 2027, suggesting that more new sources of supply will be required to meet the shortfall.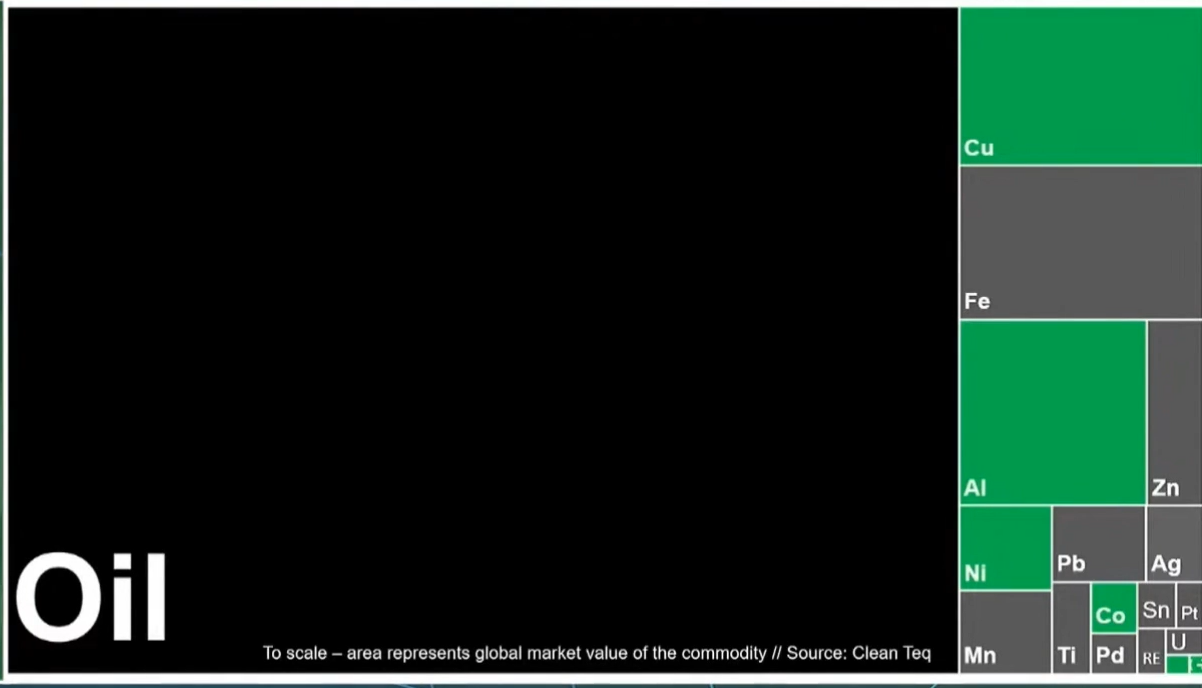 Renewables substitute metals for oil dependence. This graphic from Robert Friedland's presentation at the Future Minerals conference highlights how the oil market is larger than all metals combined. Annual mine production for metals like copper, iron-ore, nickel, manganese, lithium, and rare earth metals will need to at least double to meet aspirations to decarbonise transportation.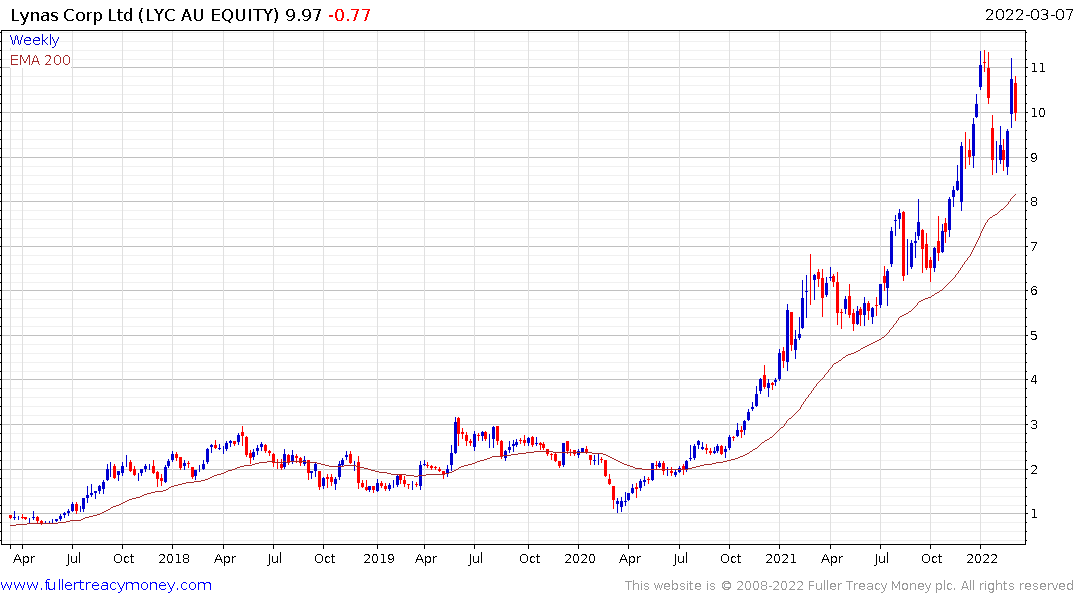 Lynas is the only company with both mining production and processing outside of China. The share has been trending higher for more than two years and is now pausing in the region of the January peak.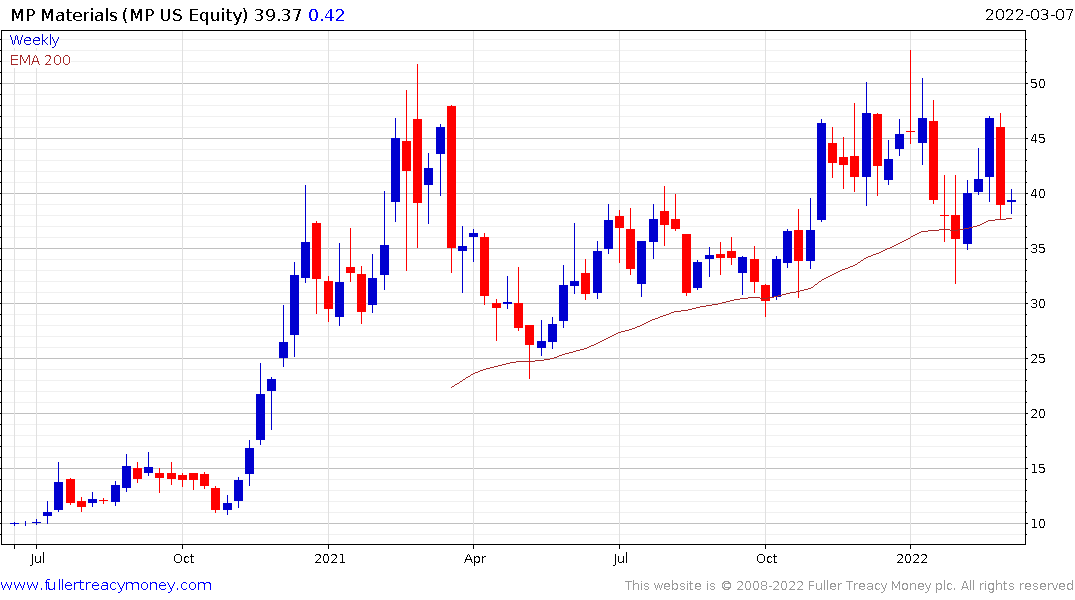 MP Materials has been ranging for a year and is currently pausing in the region of the trend mean.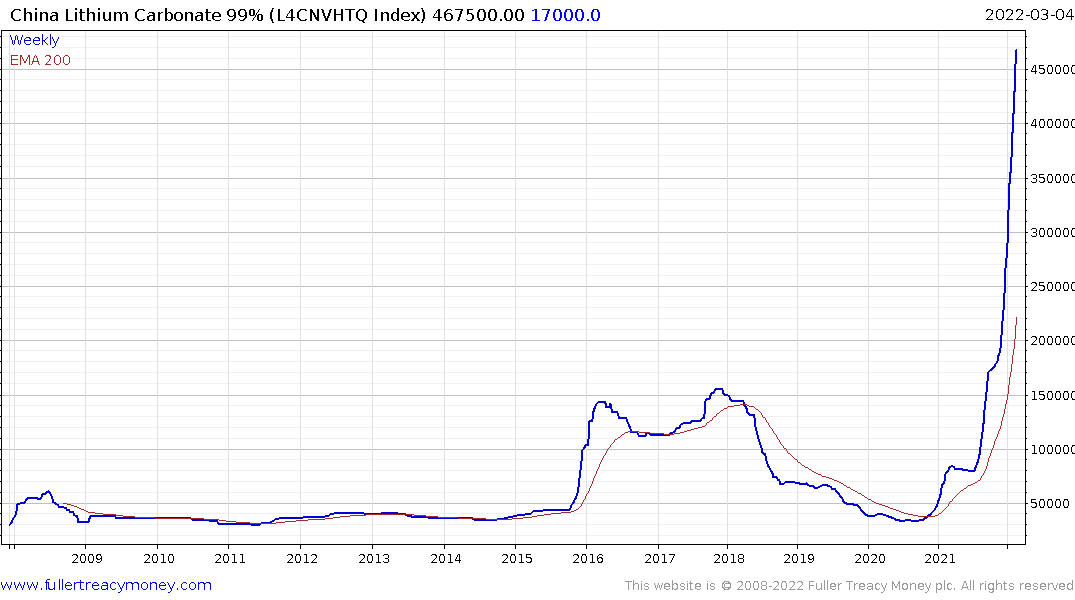 Lithium prices are surging to levels that question the economics of producing batteries. It is only a matter of time before new supply reaches market but a clear downward dynamic will be required to check the acceleration.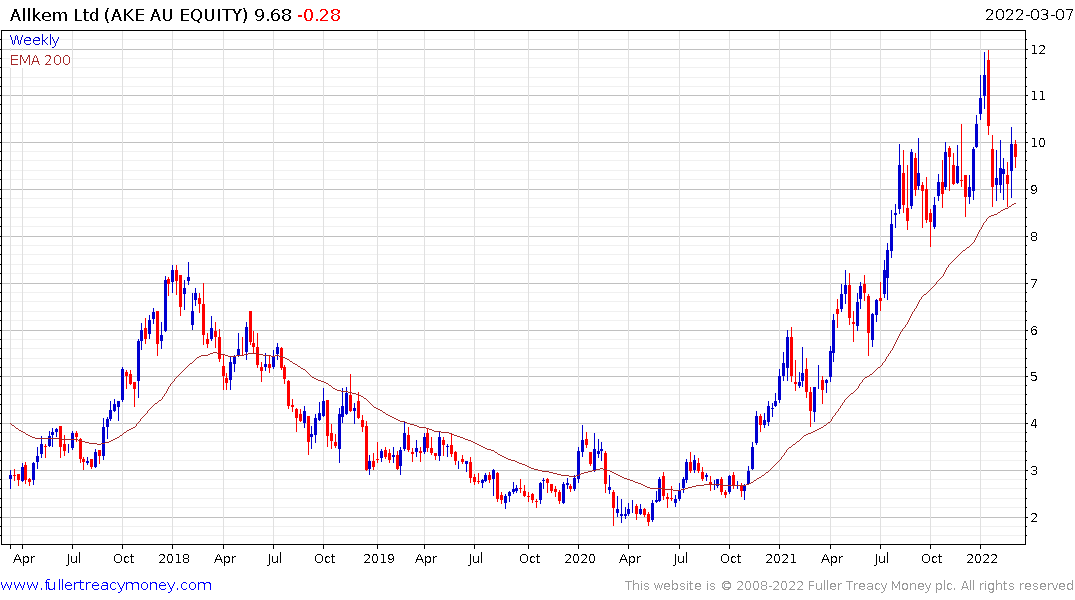 Allkem continues to pause near A$10. This is a lengthier range than any seen over the last two years and it will need to sustain a move above A$10 to confirm a return to demand dominance.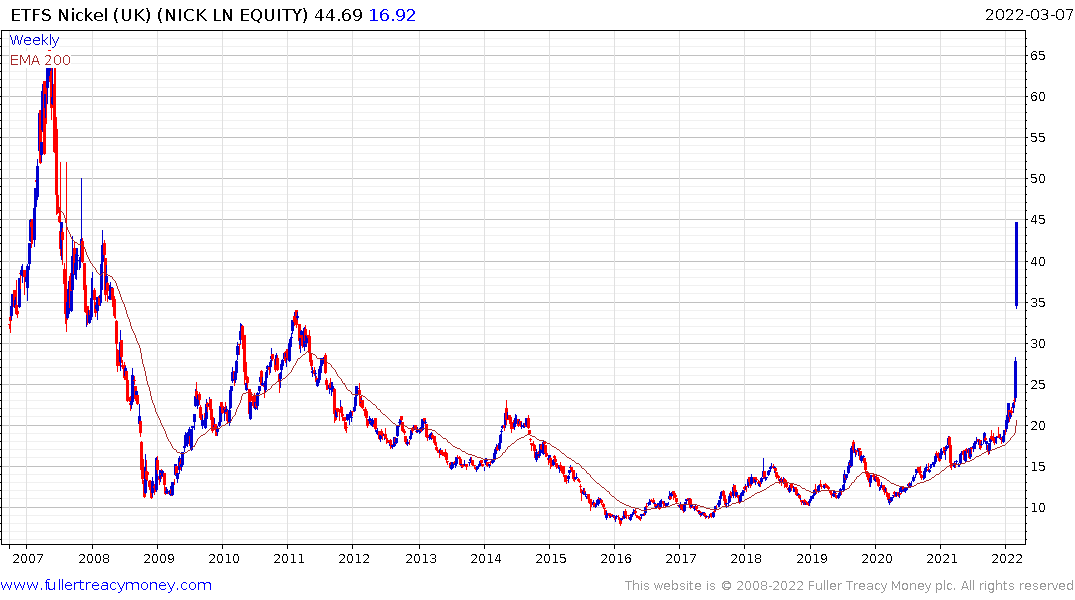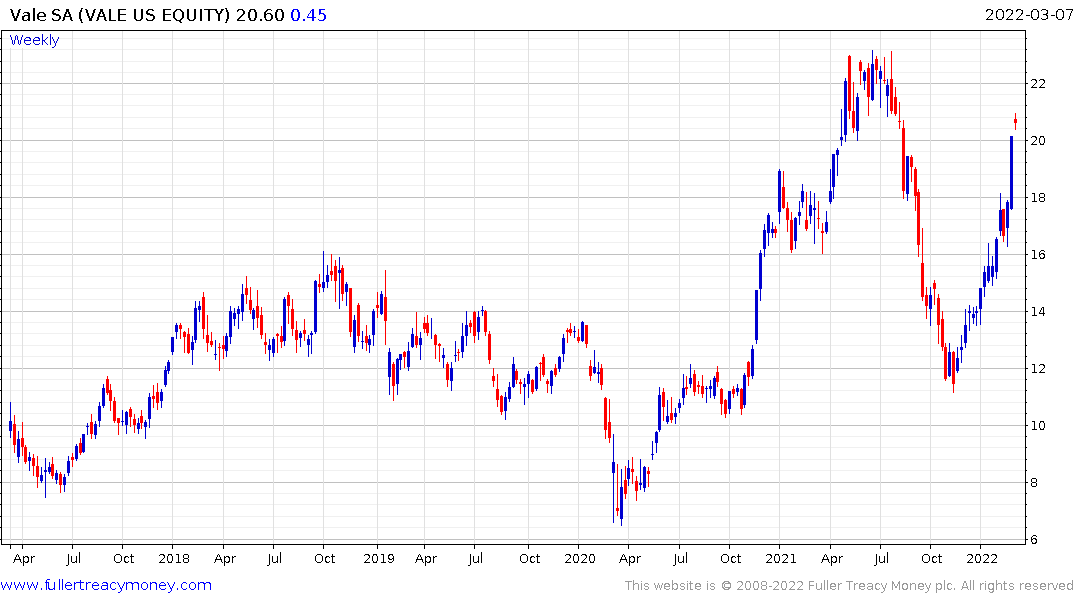 Nickel's short covering rally took the market by surprise today with a 60% advance. That's the most impressive base formation completion move I think I have ever seen. Norilsk Nickel trading has halted. Vale is somewhat overbought in the short term but with both iron-ore and nickel recovering, the medium-term outlook remains positive.
Back to top