Email of the day on key reversals
After watching your latest insightful and thought-provoking long term take on the markets, I noticed on Friday there were daily downside key reversals both for the Dow Jones Utilities and Transportation indices. Could this be a straw in the wind for the main US indices?
Thank you for your kind words and this question which may be of interest to other subscribers. For a key reversal to occur, we need to see a new high reached for the move, only to be reversed and for the market to fall and close below the low of the previous day.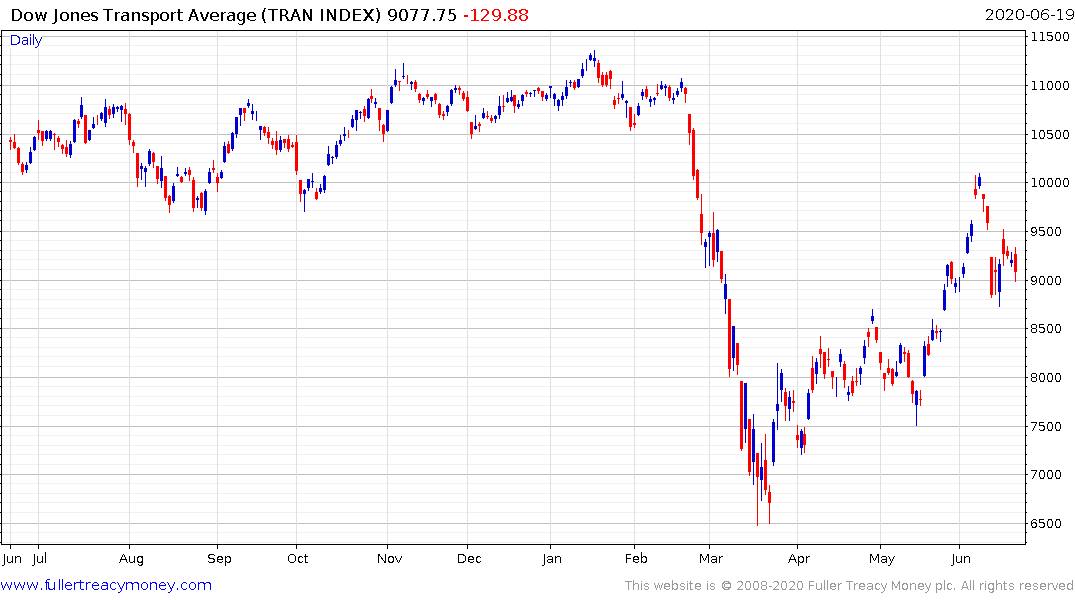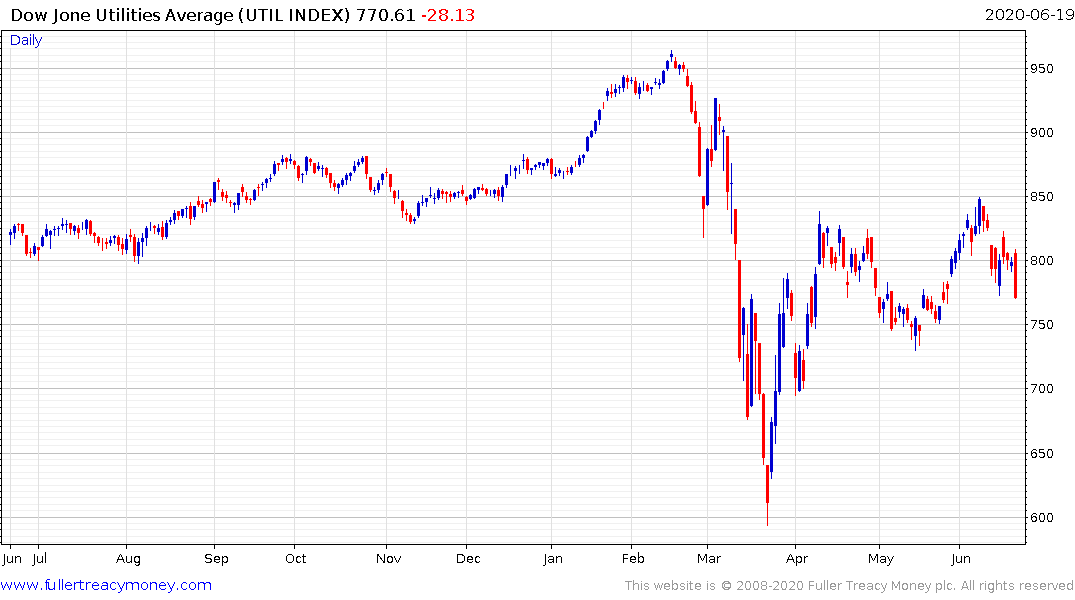 What we had in the Utilities and Transportation Averages on Friday are referred to as outside days because they candle completed enveloped the previous day's trading. It's a bearish signal but it does not the emotional resonance of failure from a new high. The other point to remember is that the key to the key reversal is size. It needs to clearly stand out on the chart.

Nevertheless, the continued underperformance of two sectors that are dependent on the health of the economy is a sign the risk from deflationary forces has not been fully overcome. Utilities are underperforming because of the hit to electricity demand from the lockdowns. Transportation is still heavily impacted by the loss of international travel and the damage to supply chains from quarantines. These are sectors which are likely to reflect the health of the "real" economy which is still vulnerable the fragility of consumer spending.

Meanwhile, the flow of liquidity into the types of companies that pioneer dematerialisation is still underway. Valuations are increasing across the board and the six FAAMNG stocks represent 24% of the S&P500's market cap.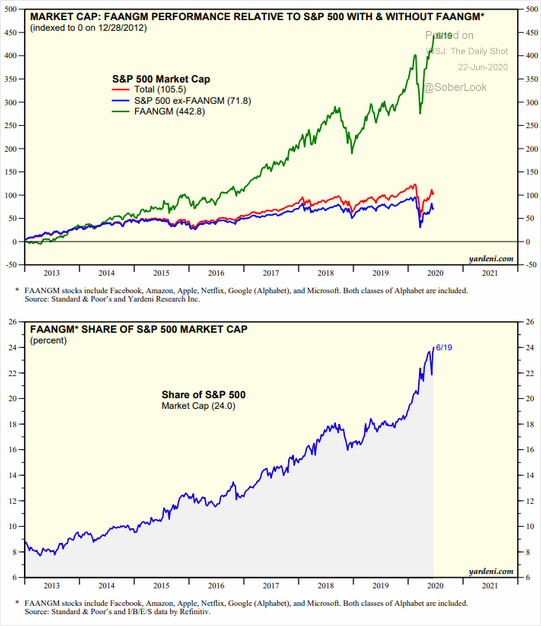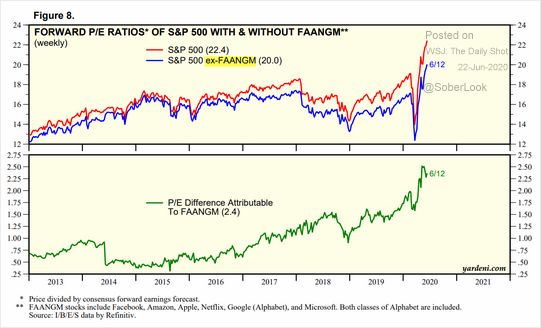 These charts from Yardeni Research help to illustrate just how concentrated returns are in a comparatively small number of shares.
Back to top