Email of the day on Japanese Banks
"Again my sincere condolences to you and all your family. Thought for the day on Japanese banks. Since early 2016 I have been trading SMBC stock code No 8316. I believe today marks a significant day for the banks share price, and also for the Topix Index, which has a much higher financial weighting than the Nikkei. According to my online brokers data, it's March 2018 stats are as follows, (please check them with Bloomberg), PER 8.84, PBR 0.65, Div Yield 3.41. Basically historic!
Since its merger earlier this century, it seems to have built a great base formation, and if you are right is ready to move? A friend in financial M & A here in Japan, advises me this is one of only two major banks to own"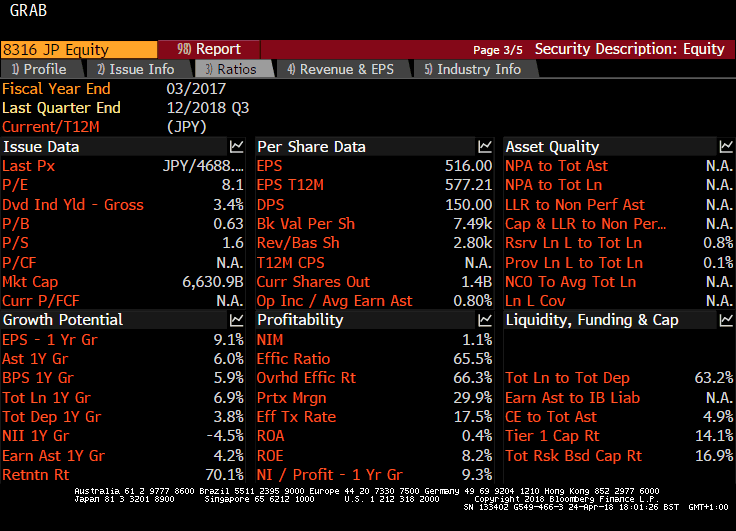 Thank you for your kind concern and this educative email. I checked the data on Bloomberg and there is very little variation with what you quoted.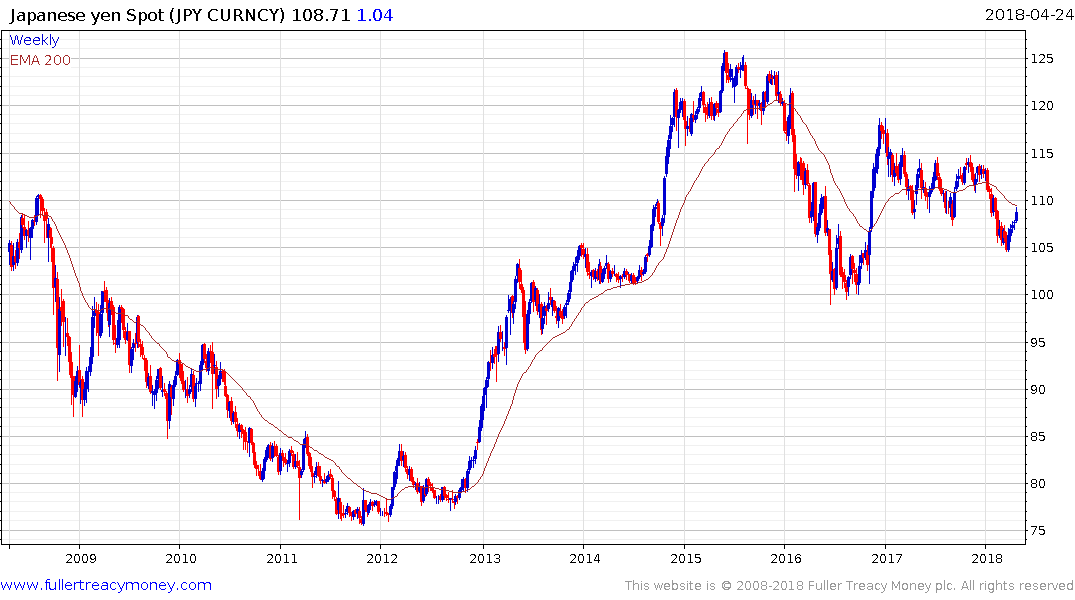 The Dollar has been on a downward trajectory for most of the last two years but is now in receipt of some respite not least because the interest rate differential has moved in its favour and yields are testing the psychological 3% level. Against the Yen it has now unwound its oversold condition relative to the trend mean so this is a level where investors will be asking whether the rebound has the legs to keep going.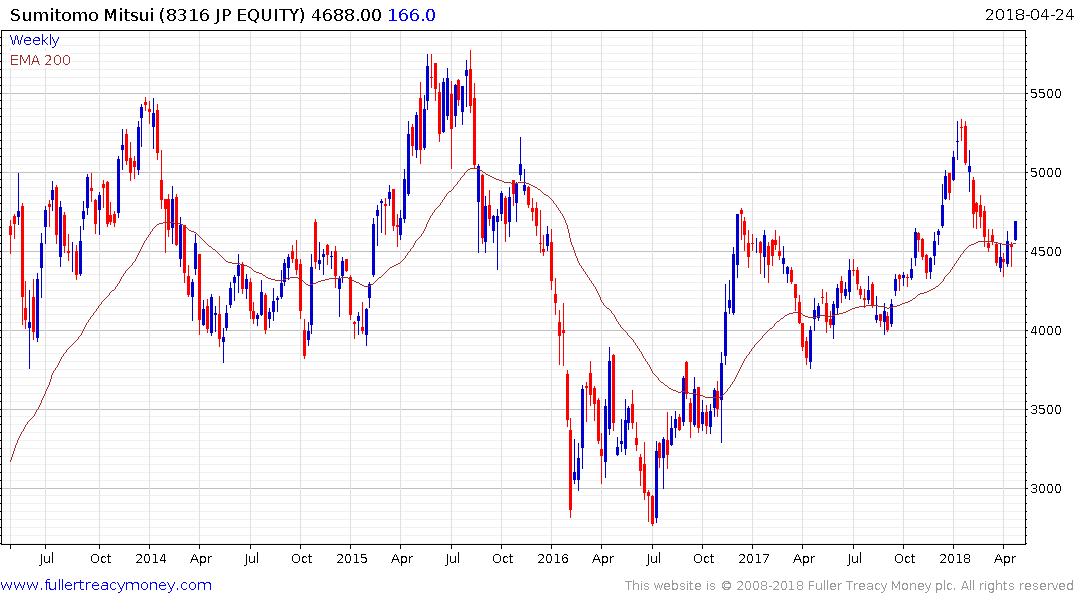 SMBC has been confined to a choppy range since 2014 but has held a progression of higher reaction lows since 2016 and is now rebounding from the region of the trend mean. A sustained move below 4350 would be required to question medium-term scope for continued upside. Meanwhile a sustained move above 5000 will be required to complete the first step above the 2010 through 2012 base.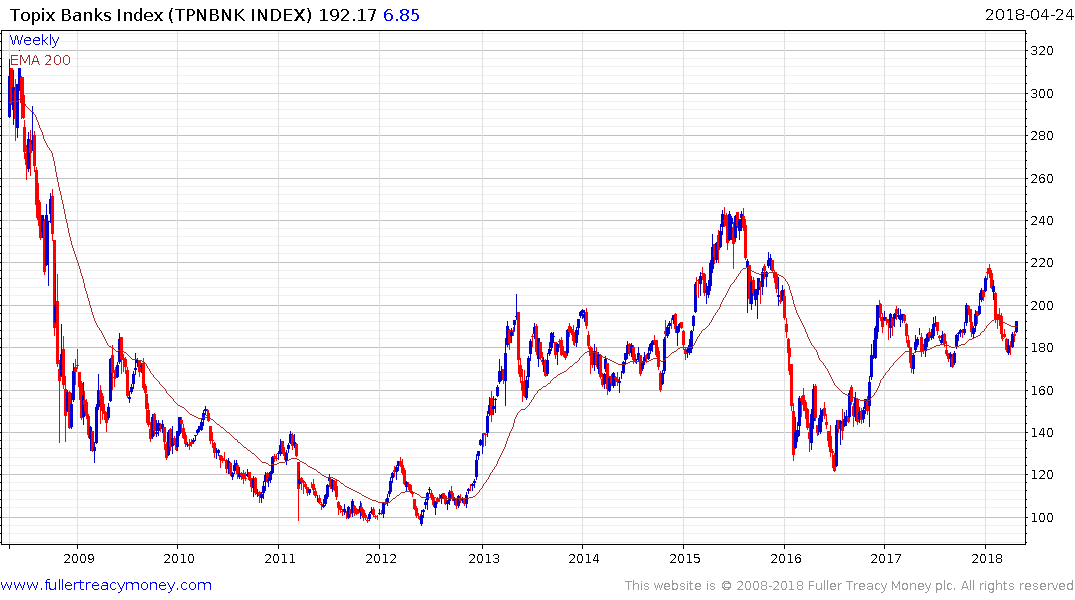 The Topix Banks Index has a similar pattern and trades on a Price to Book of 0.58.
Back to top