Email of the day on investment trust resources from Jonathan Davis
Knowing the interest that some of your subscribers have in investment trusts, they might be interested to know that in addition to publishing the Investment Trusts handbook each year (this year's out in December will be the fifth edition), I have been hosting a regular weekly podcast devoted to keeping up with all the news from the investment trust sector which has proved pretty popular - we are now up to 1400 listeners a week. I do it with Simon Elliott, one of the best and certainly the most articulate of the investment trust analysts in London. He is the head of investment trust research at Winterflood Securities. Oh and it is free of course!

More info at www.money-makers.co, where I also offer a modestly priced newsletter with a couple of model portfolios I report on that roughly mirror my own investing.

Hope all is well in your empire. Not sure how you fit it all in....!
Thank you for your kind words and this informative email. Your podcast is a trove of information on investment trusts and well worth the time to tune in. Investment trusts are certainly an interesting sector and not least because of the potential to buy attractive assets at a discount and to sell at a premium.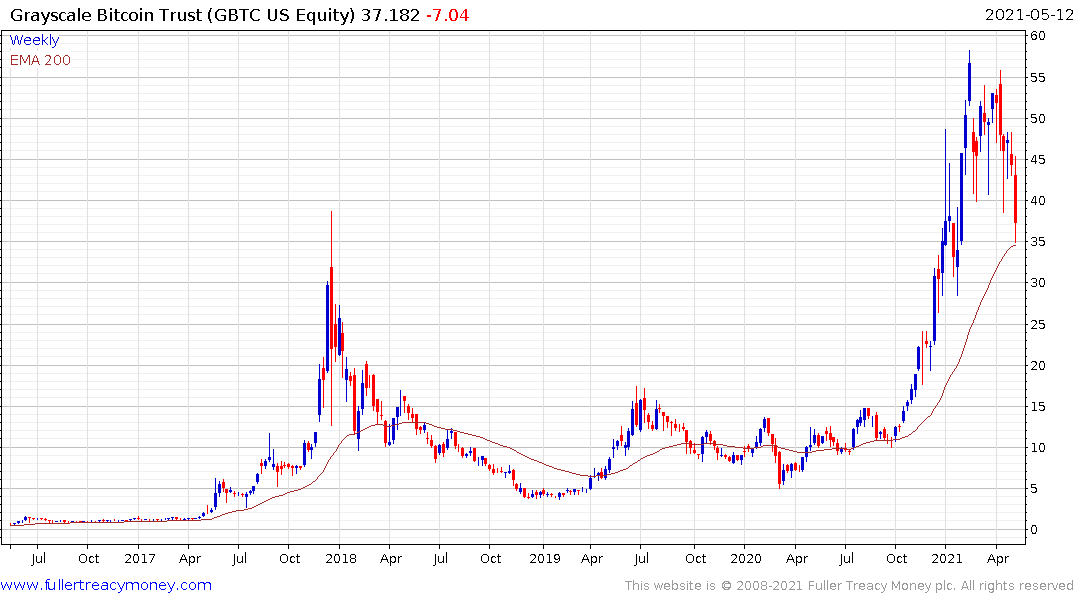 The investment trust currently making the most headlines is the Greyscale Bitcoin Trust. It is currently trading at a discount to NAV of 15%. During the run-up to the 2017 peak there were multiple occasions when it traded at more than a 100% premium. That was primarily because there were so few vehicles for trading cryptocurrencies at the time. Since then, the fund has a lot more competition and the fee structure is now being priced in.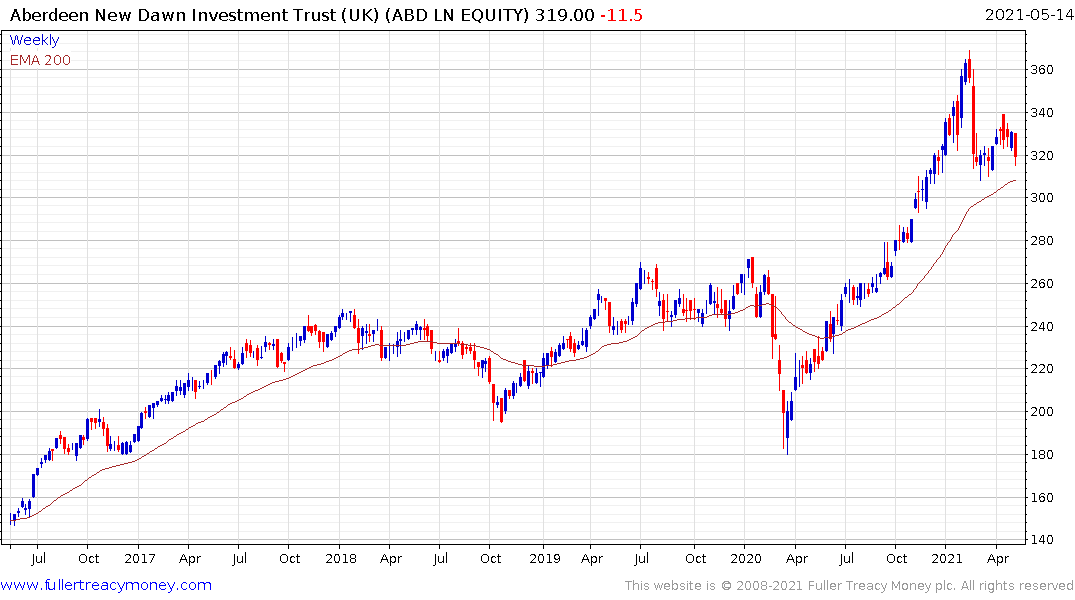 The Aberdeen New Dawn Investment Trust trades at a discount to NAV of 8.64% which is about average over the last decade. It is currently steadying in the region of the trend mean.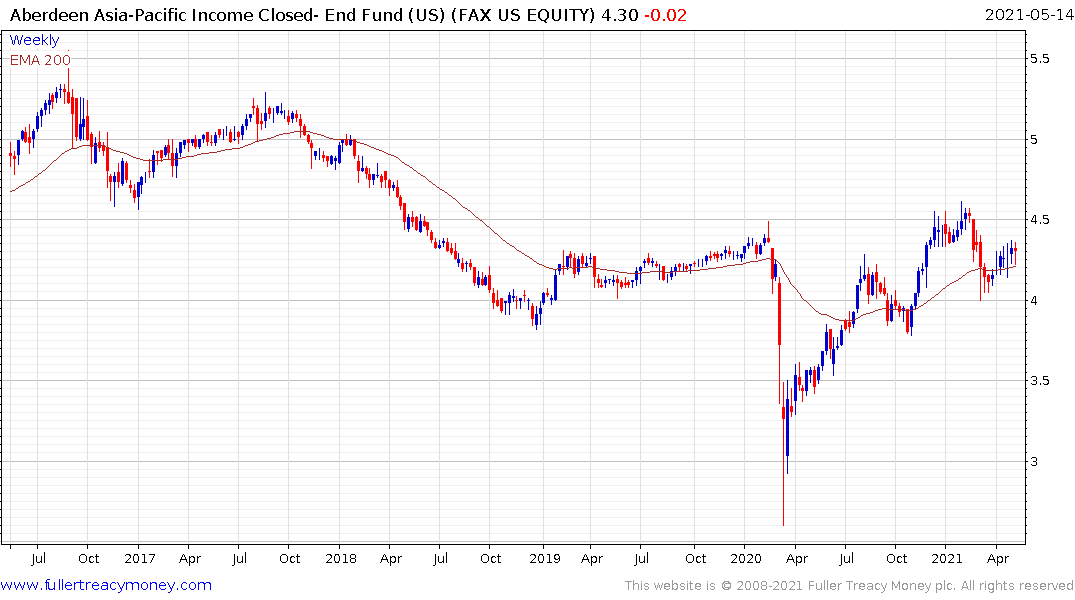 The Aberdeen Asia Pacific Passive Income Fund (US listed) trades at a discount of 9% and yields 7.7%. It holds a spread of Asian sovereign bonds. The fund is currently firming from the region of the trend mean. which is why it is trading at a discount.
Back to top